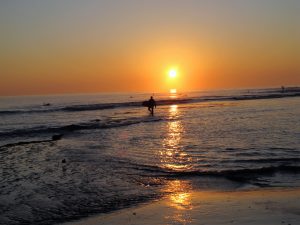 As I have said many, many times, San Diego has some of the best beaches in the country. Most are well known and are almost always busy, but there are a few that not many know about. Today I would like to concentrate on one of my favorites, Swami's State Beach.
This hidden beach oasis is situated toward the southern end of Encinitas, California, about 25 miles north of Downtown San Diego.
Would you like to come and join me for a tour?
Let's go!
Swami's State Beach-Hidden Paradise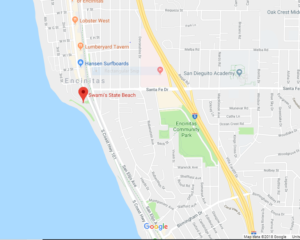 1298 S Coast Hwy 101, Encinitas
Where To Park?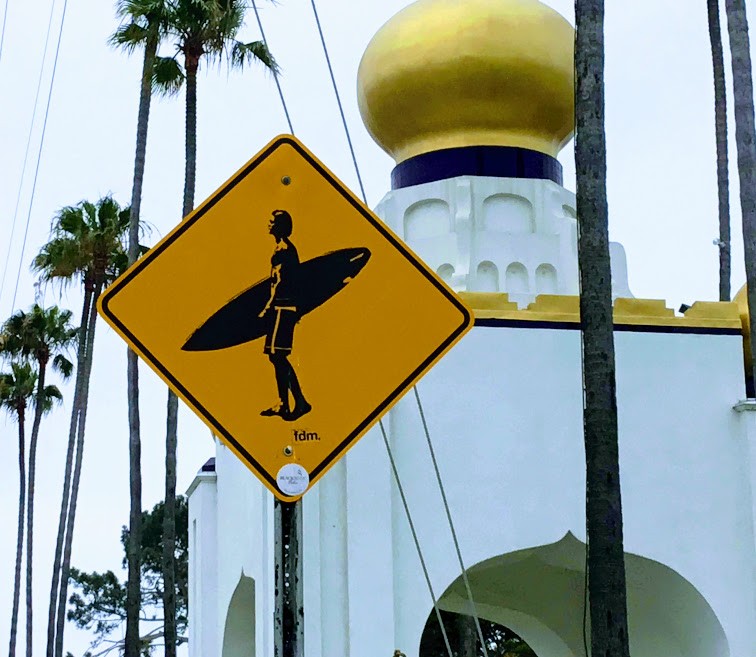 The parking lot for Swami's State Beach is located at the southern end of downtown Encinitas and north of San Elijo State Beach.
You will find a tiny entrance to the official parking lot just after Self-Realization Fellowship (SRF.)
The parking lot is small, with less than 25 spots, so off-street parking is widespread in the residential area.
Beach Access to Swami's State Beach
Swami's State Beach connects several miles of uninterrupted beaches (on low tide), from the San Elijo Lagoon inlet to the South Carlsbad Beach Jetty.
Thus there is also access through the adjacent north and south connecting beaches.
I always come here by the beach route, that is to say, starting at Moonlight Beach. The walk to get to Swami's State Beach, in particular, is gorgeous and is only about a mile in half away.
Why the Name Swami's?
Swami's State beach received its name after the founder of SRF (1920), Swami Paramahansa Yogananda. Surfers would see him walking on the beach all the time and decided it was a perfect nickname to give to the beach.
Fun fact- Paramahansa Yogananda during his lifetime established the nearby Encinitas Ashram Center and Meditation Gardens. Thousands of people pilgrimage here every year from all over the world, to experience this place were their great teacher worked, lived and communed with God.
I made a return visit on June 13, 2018, to visit the Self Realization Fellowship Meditation Gardens and made this short video to highlight my adventure. I hope you enjoy it!
---
---
Swami's Seaside Park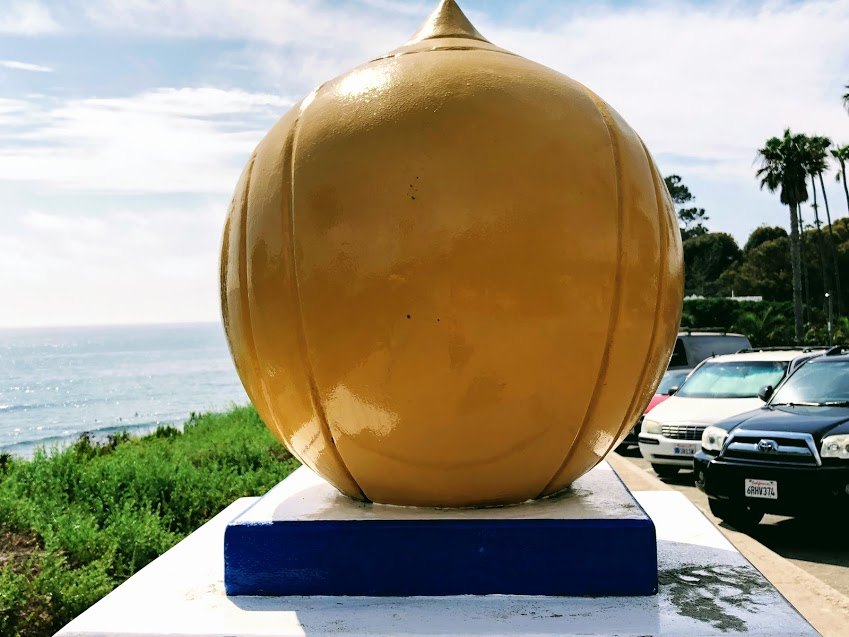 Adjacent to the parking lot, you will find Swami's Seaside Park, which has a public restroom!
A restroom here is exciting news because they are always in short supply on the coast, especially at the out-of-the-way beaches.
Additionally, a grass lawn with several picnic tables and shade trees is within the park.
The view from here is exceptional. On a bright day, you can see much of the reef under the water.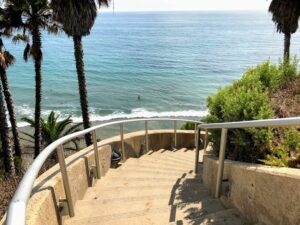 Access to the beach from the parking lot is a large, steep staircase. Please take this into account when packing for the beach.
The beach also has a seasonal lifeguard on duty and a shower to rinse off with at the end of the day.
Fun Fact- Every Sunday, many artistic and yoga minded people gather here at the park to celebrate life; playing musical instruments, singing, dancing and potluck. All are welcome to join in. What an amazing backdrop for such a celebration!
Swami's State Marine Conservation Area- SMCA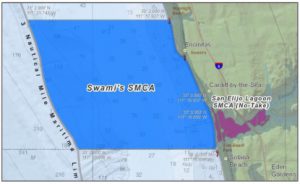 Swami's Marine Conservation Area is an area of coastal waters extending three nautical miles offshore of Encinitas and became a marine protected area as of 2012. In essence, nothing is to be bothered with or removed from this beach or its waters.
There was some controversy with this because this spot has a long, sustainable fishing history. The fishermen called the Cardiff Dorymen would launch small wooden boats from this shore as far back as 1971.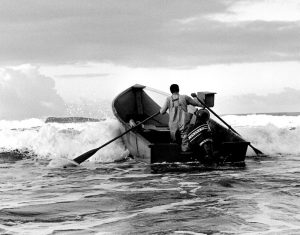 The fishing industry did not see a need for closure. The fishing industry's defense was that no species in the marine protected area were threatened.; therefore, no closure was needed.
 Swami's Marine Conservation Area has several habitats, including rocky reefs, kelp forest, and surf grass.
Many California spiny lobsters in the reefs right off Swami's State Beach and California halibut frequent in the finger reefs offshore from the San Elijo campground to the south.
You are more than welcome to snorkel, scuba dive, surf, swim, kayak, and paddleboard in the park. While fishing onshore is allowed, offshore fishing is prohibited.
Swami's beach is an excellent spot to check the tide pools on a shallow tide.
There are so many creatures to find here: octopuses, crabs, sea stars, brittle stars, barnacles, mussels, and sea anemones, to name a few. Please remember not to touch anything.
 Also, keep a lookout for Dolphins! They pass by here with high frequency.
Surfing Swami's Reef
Due to the reef, there is a consistent break 100 yards offshore that lines up well and holds its shape well during big north-facing swells, making this one of the best beaches for surfing in Southern California.
Surfing here is best on a low to mid-tide. It is also important to remember that because of the reef offshore,  there are many sharp points under the water, which apparently can be hazardous.
As stated before, it is a long way to paddle out to the point break to reach the main break finally.
Because of this, beginners shouldn't surf here.
Fun Fact- The Beach Boys included Swami's along with other popular surf breaks, in their 1963 song, "Surfin' USA".
I found this excellent video on YouTube showcasing the surf. Special thanks to Ho Stevie for allowing me to use it.
---
---
Swami's State Beach-A Photo Tour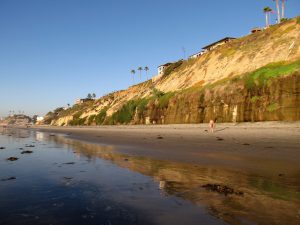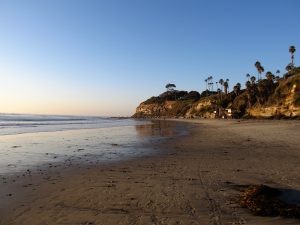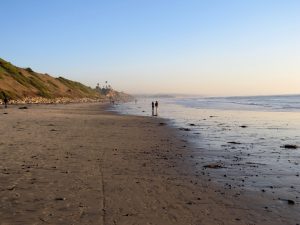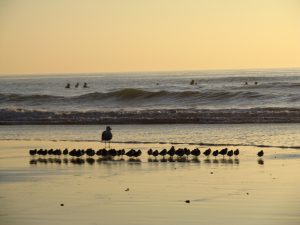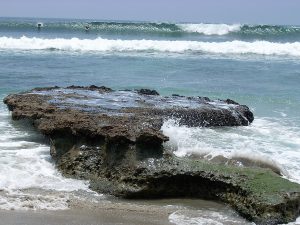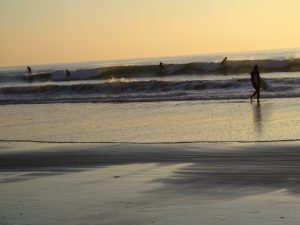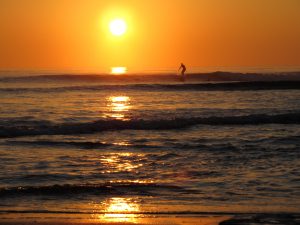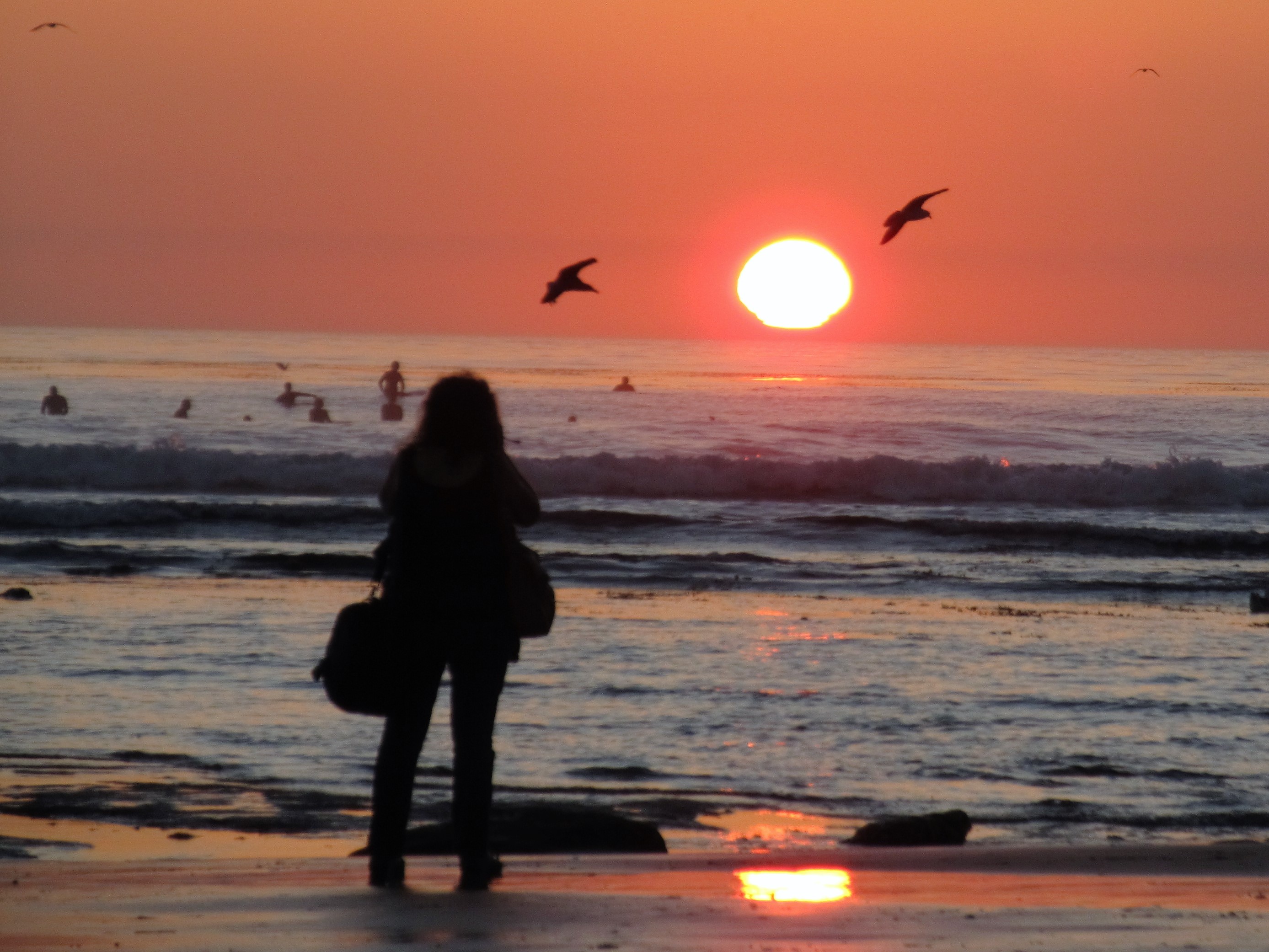 Thank you so much for joining me in paradise! I hope I have inspired you to visit Swami's State beach, as I believe it is one of the most beautiful beaches in San Diego.
I have inspired myself to climb those stairs and experience the Meditation Garden the next time I am in the area.
Update- I returned to this site, but the gardens were closed, but I did get a couple of good shots from Swami's Seaside Park!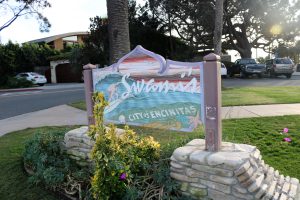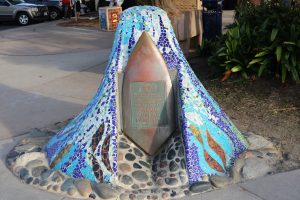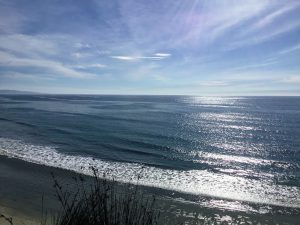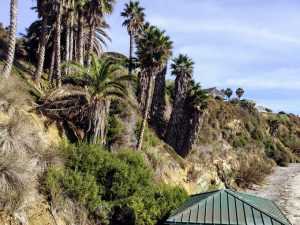 Please comment below with any questions you might have! I have left a few more areas close by to Swami's if you want to explore the area a little bit more!
San Elijo Lagoon- The Nature Collective
---
I have always had a deep-seated passion for the Ocean Environment which ultimately led me to receive a degree in Marine Biology. Living in the San Diego area for over 30 years, I have extensively explored the 70 miles of San Diego's coastline, and I am here to share! Please use my website to your advantage and have a look around at all the wonders that the beaches of San Diego can offer you!