Boy, what a year! Ironically, did you know that the last time my husband and I were at the beach before this nightmare of a year was on a King Tide? We experienced the extreme low tide on January 12 at Sunset Cliffs Natural Park, which was sublime. If I had known I wouldn't be back at the coast until May 26, I would have taken more videos! Anyway, I digress. Let's make the best of what is left of this unprecedented year, shall we? Below are my top recommendations on the best San Diego beaches to visit and experience the highest and lowest tides left of the year, otherwise known as the last King Tides of 2020.
(Updated dates for 2021, 2022, 2023, and 2024 are below! All times refer to San Diego, so add ten more minutes if you are in the Los Angeles area.)
–>Top Ten Best San Diego Tidepools<–
The Last Lowest Tides of the Year!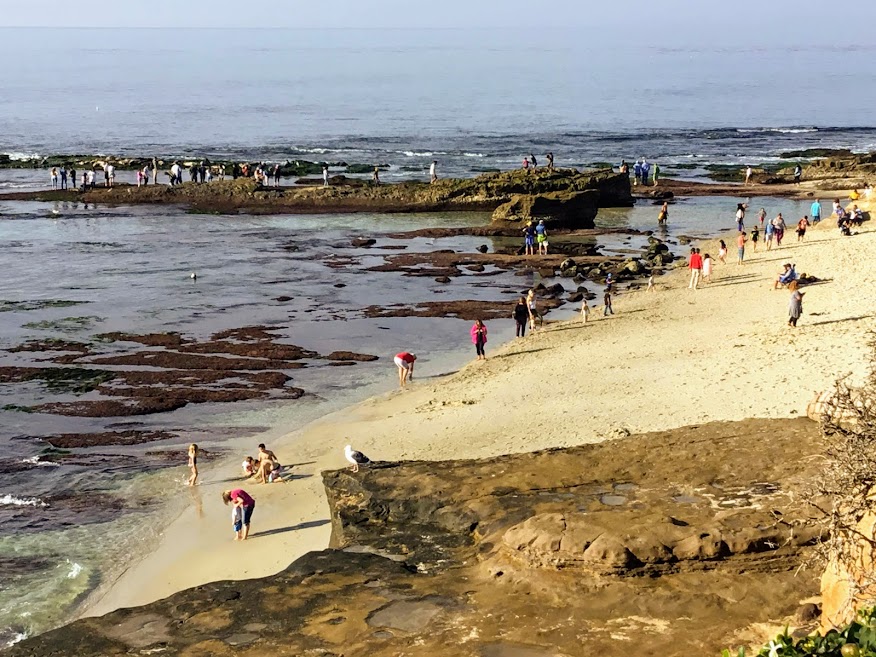 So how low and high are we talking about? There are two high and two low tides per 24 hours on the West Coast of the United States.
What is the tide?
Tides are long-period waves that cross the planet, pulled back and forth from gravitational pulls due to the earth's interaction with the moon, sun, and other heavenly bodies.
Continue reading "Where to go? San Diego King Tides- Updated 2024"
I have always had a deep-seated passion for the Ocean Environment which ultimately led me to receive a degree in Marine Biology. Living in the San Diego area for over 30 years, I have extensively explored the 70 miles of San Diego's coastline, and I am here to share! Please use my website to your advantage and have a look around at all the wonders that the beaches of San Diego can offer you!