Welcome back to San Diego Beach Secrets! Do you like bonfires? There is something special about sitting around a fire with the ocean waves crashing on the shore, yes? As a rule, it is good to remember that open fires are prohibited on all San Diego County beaches.
You may only have a bonfire within a provided fire rings. In other words, where are all of the fire rings on the beaches of San Diego? Well, not all of the beaches of San Diego have fire rings, so this has motivated me to make a handy list, so next time you (and I) will have a better idea of where to go.
And once there, how many are there to choose from?
So the question is, which beach has the best bonfire potential? Each beach has its own preferred extinguish time, so take note of that.
All fire rings in San Diego County are on a first come- first serve basis.
I have also included a couple of businesses where you can rent a San Diego beach bonfire!
More information is down below.
Ok! Let's have a San Diego beach bonfire!
---
Best San Diego Beaches for Bonfires-Where Are All of the Fire Rings?
San Onofre State Beach
Oh, how I love, love San Onofre State Beach!
Over at San Onofre State Beach, there are only 5 fire rings, all located at Old Man's Beach. Personally, this would be my number one pick if you like undeveloped natural beaches; Old Man's is for you!
I should also note that over at Bluff's Beach, there are also fire rings and BBQ's up top at San Onofre Bluffs Beach Campground, but you must be camping to use one.
Fires must be extinguished by 10 pm.
2023 Update!
There are now 3 more fire rings located over at Trestles Beach!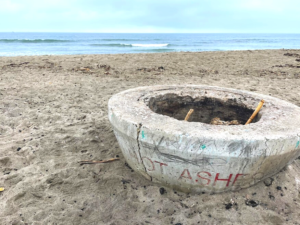 Helpful Posts
---
Oceanside Bonfire Beaches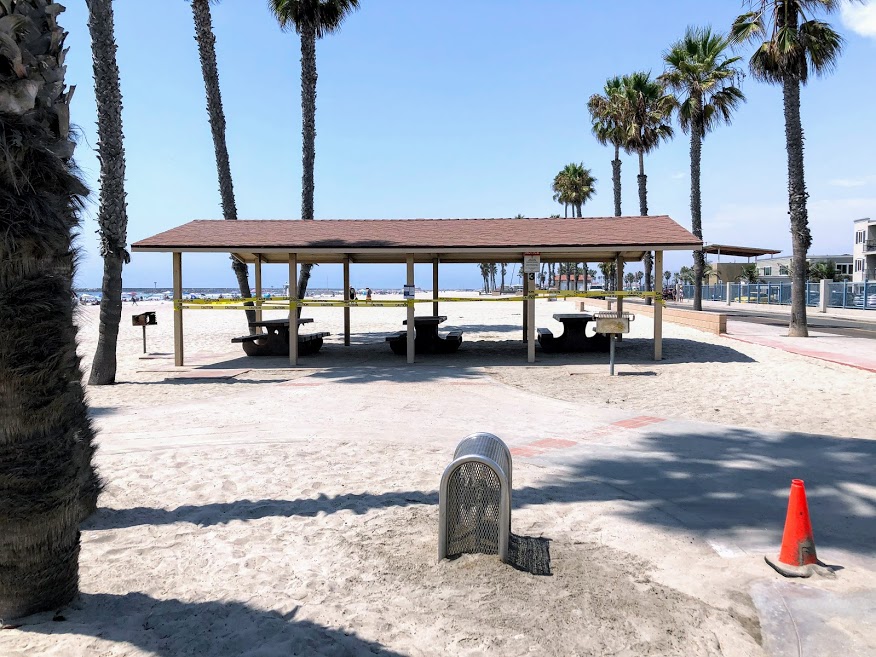 In Oceanside, there are 18 fire rings located at Harbor Beach and Pier View South Beach.
Fires extinguished by 11 pm. Fires are not allowed between 11 pm- 6 am.
There is an exception, though, as there is no curfew over at Harbor Beach.
The north parking lot at Harbor Beach allows RV camping,
So over at Harbor Beach, you can have a bonfire until the sun comes up!
Down below are the rules for the City of Oceanside.
Oceanside City Rules and Regulations for Bonfires
no pallets or chemically treated wood allowed
wood must be no longer than 30 inches long and must not rise more than 2 feet above the height of the fire ring
extinguish the fire with water and not sand
you may bring your BBQ, but you must elevate it above the sand

coals must be removed or disposed into designated into Hot Coal Container located at Tyson Street Beach or Harbor Lot 12 at Harbor Beach, across the street from the Harbor Pier, or into a fire ring
Helpful Posts
---
Moonlight State Beach-Encinitas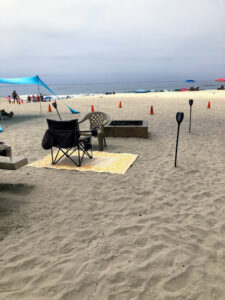 The next beach down the coast with fire pits is Moonlight Beach in Encinitas.  There are 8 fire pits to choose from! Moonlight is a family favorite that we have been going to for many, many years.
The atmosphere here is perfect for a San Diego bonfire as the beach here is a cove.
As a bonus, there is free parking above the beach and relatively clean restrooms.
Helpful Post-
---
San Diego City Bonfire Rules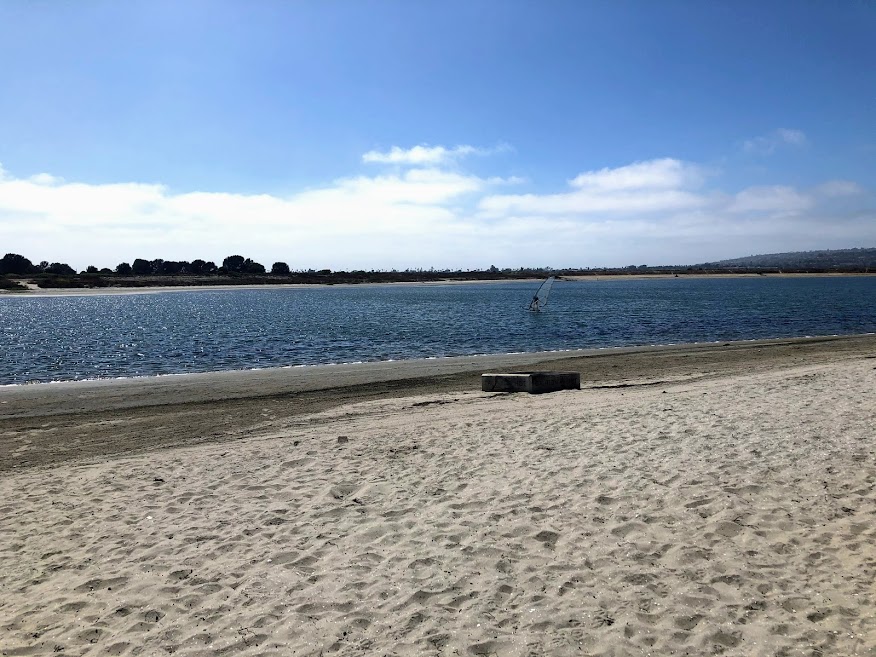 Fires on the beach must only be in provided fire rings, portable BBQ…or a similar device.
No wood pallets or trash may burn; only clean wood, charcoals, or paper is permitted.
Never leave a fire unattended and always extinguish with water and not sand.
Ashes and coals from portable BBQs must be deposited in a hot coal bin and removed from the beach.
Fire rings are available on a first-come-first-serve basis.
All San Diego bonfires must be extinguished by 12 am. No fires allowed between 12 am -5 am
---
La Jolla Shores Beach
La Jolla Shores has 7 fire rings in the summer only. This beach is always so lively at night. UCSD is just right on top of the hill over here, so this is a favorite bonfire spot for college students.
Fires must be extinguished by 12 am
Tourmaline Surfing Beach
Here is one of San Diego's best-kept secret beaches. Surrounded by 75-foot bluffs, Tourmaline Surfing Park is where the local surfers love to go.
Fires extinguished by 10 pm.
Helpful Posts-
Mission Bay Park Has an Abundance of Fire Rings!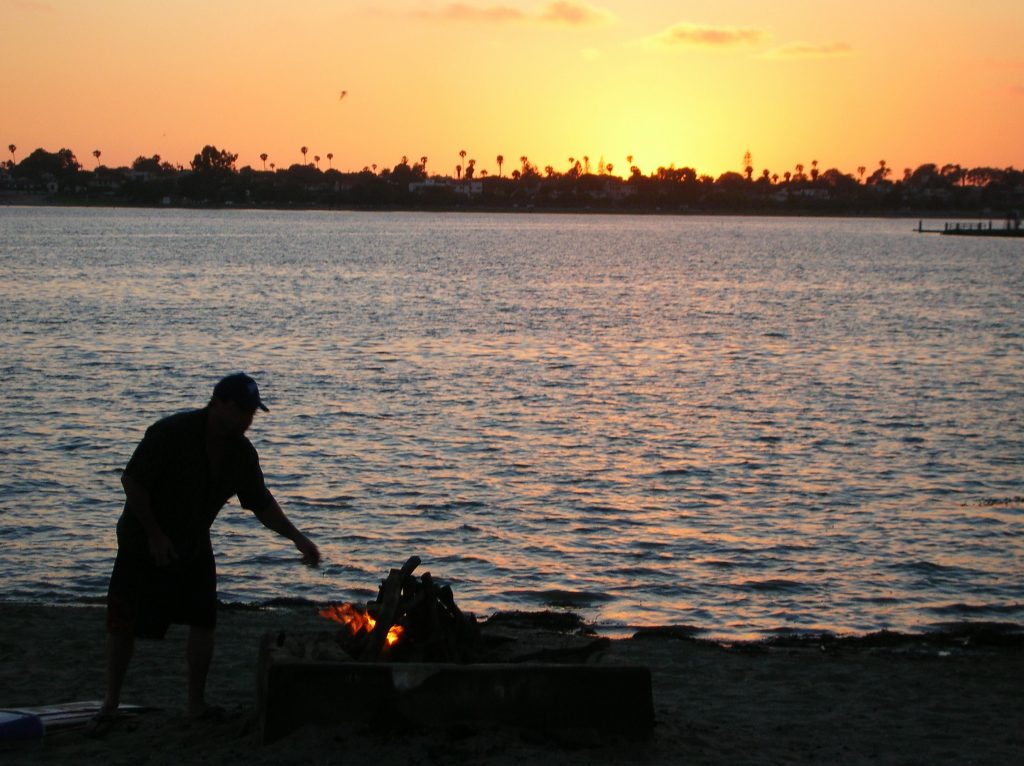 Fires extinguished by 12 am
Ok, Mission Bay Park has 159 fire pits to choose from! Here is the spot with the highest chance of finding the right fire pit for your next perfect San Diego bonfire!
I found an excellent Google Map highlighting where all of these fire rings are located, so take a look by clicking on the Map button down below.
If I had my choice of where to have a San Diego beach bonfire in Mission Bay Park, it would be Fiesta Island, most definitely.
Why? Because on Fiesta Island, you can drive up straight onto the shore.
The only negative I can think of is that there are no restrooms, just porta-potties.
Mission Beach Boardwalk
Word of warning for Mission Beach bonfires. Let's say that there are bars everywhere. So this is not a family-friendly bonfire spot.
Fire Rings-
South Mission Beach
Fire Rings-
Over at South Mission Beach, fire rings are lining the jetty. Here is an excellent spot to watch the boats come in and out of Mission Bay.
West Mission Bay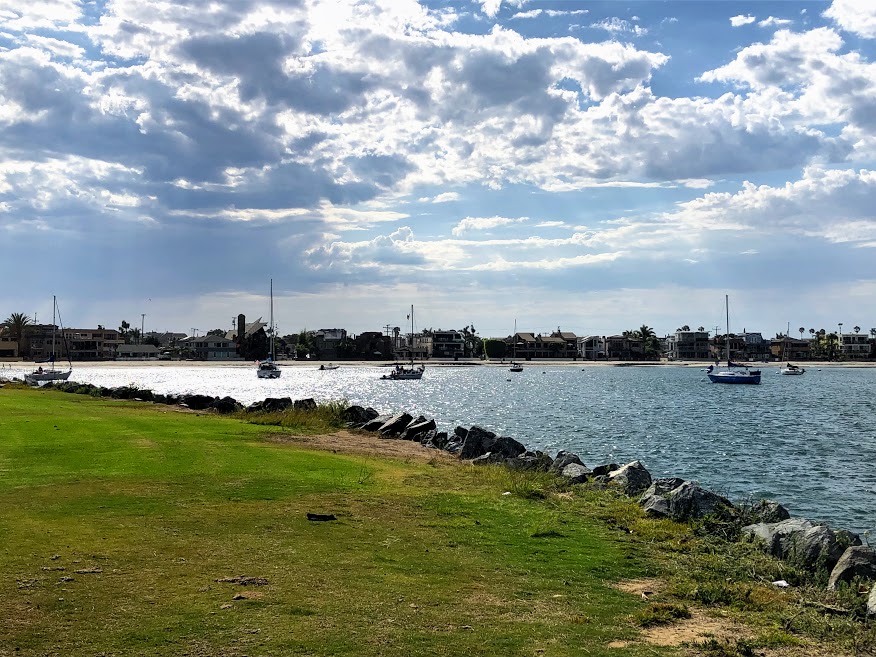 Fire Rings-
Mission Point- 1
Bonito Cove- 6
Mariner's Point- 8
Ventura Cove- 10
Dana Inn Area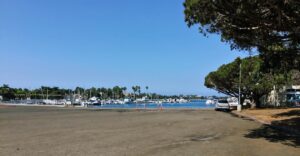 Fire Rings-
Sunset Park- 4
Dana Landing-2
A Dana Landing bonfire would be mesmerizing as it is close to the boat launch ramp.
Vacation Isle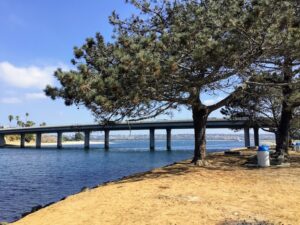 Fire Rings-
Southside- 11
Paradise Point- 15
North Cove- 4
Ski Beach-12
Crown Point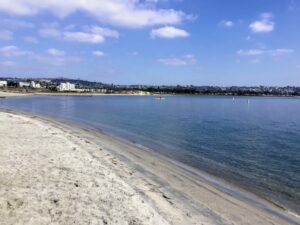 Fire Rings-
East Mission Bay Drive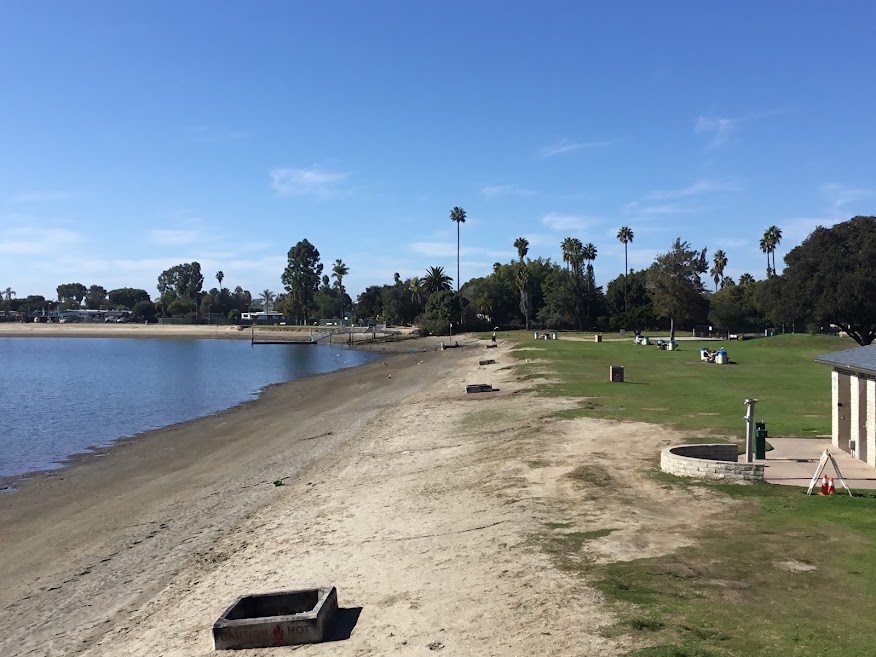 Fire Rings-
De Anza Cove- 8
De Anza Boat Launch- 2
Playa Pacifica- 11
Hilton North- 2
Hilton South- 3
Fiesta Island and South Shores
Fire Rings-
Fiesta Island-37
South Shores- 2
Helpful Posts-
---
Ocean Beach City Beach

Nine fire rings line the Ocean Beach City Beach, but only in the summer months.
Here you can have the Ocean Beach Pier as a glorious background feature while enjoying a bonfire.
Do not be surprised if the air has a funny smell to it over here (wink, wink)
Fires extinguished by 12 am.
Shelter Island- Shoreline Park
Fire Rings- 4
Having a bonfire over at Shelter Island would be interesting as there is always so much to see coming in and out of San Diego Bay.
There are two fire rings located in Shoreline Park. One fire pit is found just above the Shelter Island launch ramp.
Helpful Posts-
---
Where Are All of the Fire Rings in Coronado?
Fire Rings- 8
After being removed during the pandemic beach closures, the city installed Coronado's eight fire rings again in May 2021. They are located from Hotel del Coronado to Coronado Dog Beach.
It is important to note that Hotel del Coronado offers bonfire rentals!
Click on the link for more information.
Rules- You may only use clean wood or charcoal with the material not measuring more than 12 inches above the top of the fire ring. All hot coals must be appropriately disposed of as well as any unused fire materials.
Wooden pallets are not allowed.
Fires must be extinguished by  10 pm
Helpful Posts-
Silver Strand State Beach
Silver Strand State Beach is found 4.5 miles south of Coronado and north of Imperial Beach.
There are usually up to twelve fire rings offered, but they have not been put back on the beach as of yet.
Check back later for the latest information for Silver Strand State Beach fire rings.
Seeing that this is a State Park, please remember that there is a parking fee.
---
 Rent a San Diego Bonfire!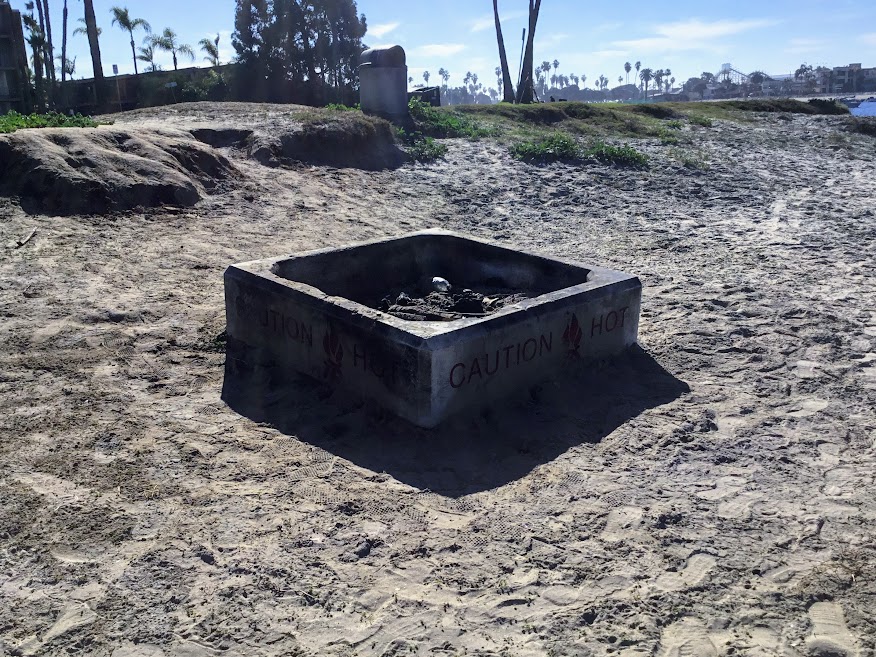 So I did a little digging online are came across these companies that will provide you, with the ultimate San Diego bonfire experience!
I think these businesses are genius.
Look how excellent this idea is!
First, you pick a fire ring at any beach that they cover. Then choose from a list of amenities, such as chairs, tiki torches, smores, etc.
They will then go a claim you a fire ring first thing in the morning. When you are ready, all you do is show up at the location, and everything is prepared for you! They will then show up at the end of the night to clean up.
Here are a few companies that I found that does just what I listed above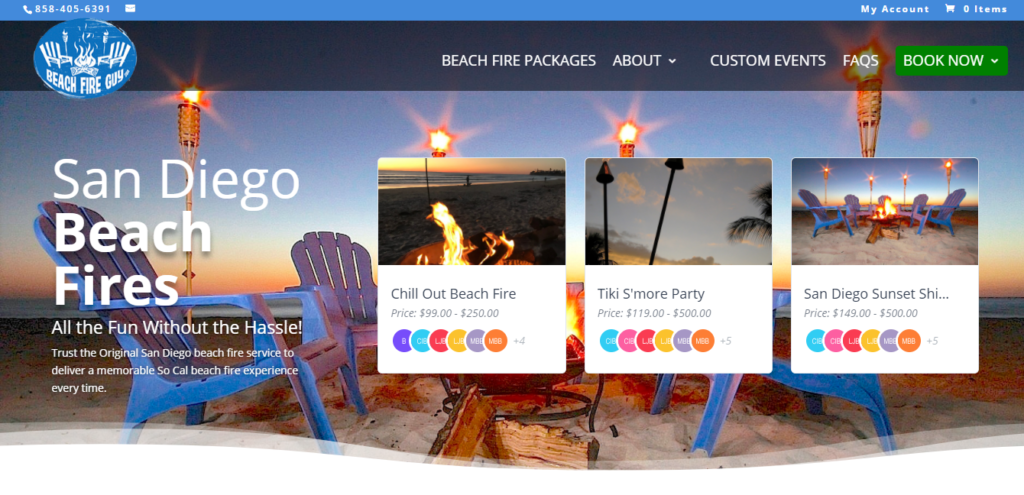 Check them out the next time you are thinking about having a bonfire.
San Diego Beach Fires –Mission Beach
Beach and Bay Bonfires– Mission Beach
Mission Beach, Mission Bay, Pacific Beach, Ocean Beach, La Jolla, Coronado
---
If you happen to use any of these businesses, please tell them that San Diego Beach Secrets sent you!
What to Bring to a Bonfire
Finally, I would like to leave you with a shortlist of all of the necessities needed for your next San Diego bonfire!
kindling, small sticks
matches
starter sticks
fire logs
bbq lighter fluid
newspaper, and other paper products
---
Resources-
I have always had a deep-seated passion for the Ocean Environment which ultimately led me to receive a degree in Marine Biology. Living in the San Diego area for over 30 years, I have extensively explored the 70 miles of San Diego's coastline, and I am here to share! Please use my website to your advantage and have a look around at all the wonders that the beaches of San Diego can offer you!