Oceanside Pier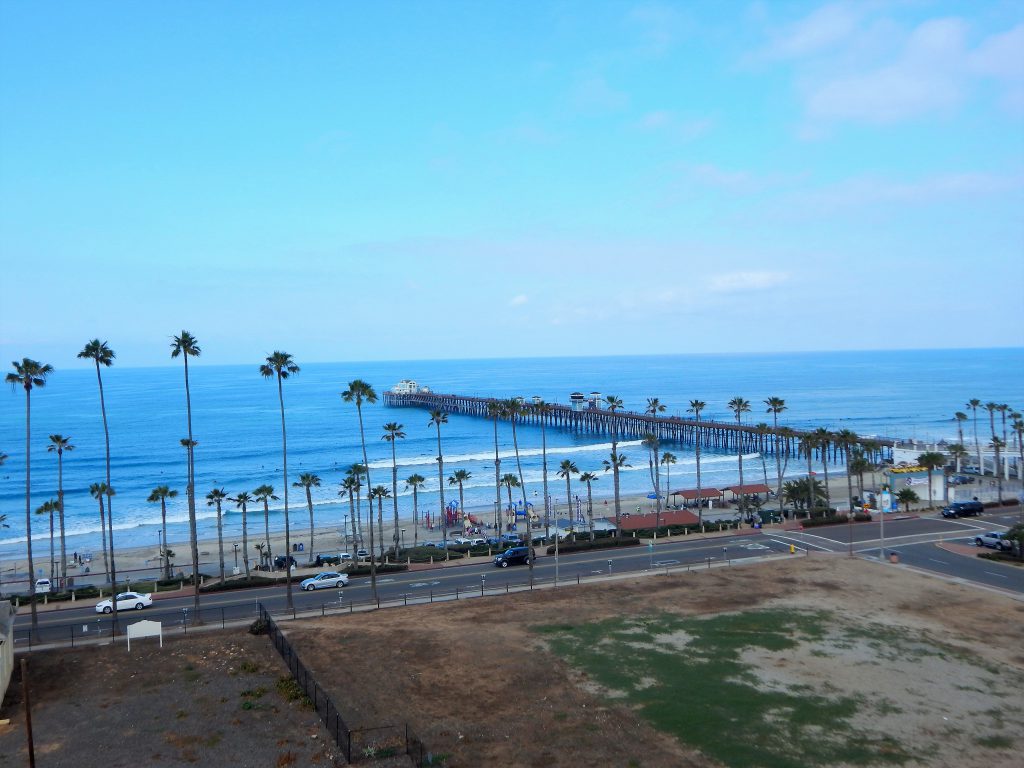 Oceanside Pier is one of the largest piers in the State of California; measuring the length of 1954 feet.
This pier was first built in 1888 but was ultimately wiped out by a storm in 1890.
Eventually, it was again rebuilt in 1893 and additionally restored four more times due to heavy storms. The original location was at what is now Wisconsin Ave Beach.
This picture, taken off of the roof of Marriott SpringHill Suites provided an excellent platform for me to get these above the city shots. My daughter had a beach soccer tournament one weekend down on Harbor Beach, Oceanside; so we decided to stay overnight.
It was so fabulous to wake up to this view and not to mention watching soccer on the beach.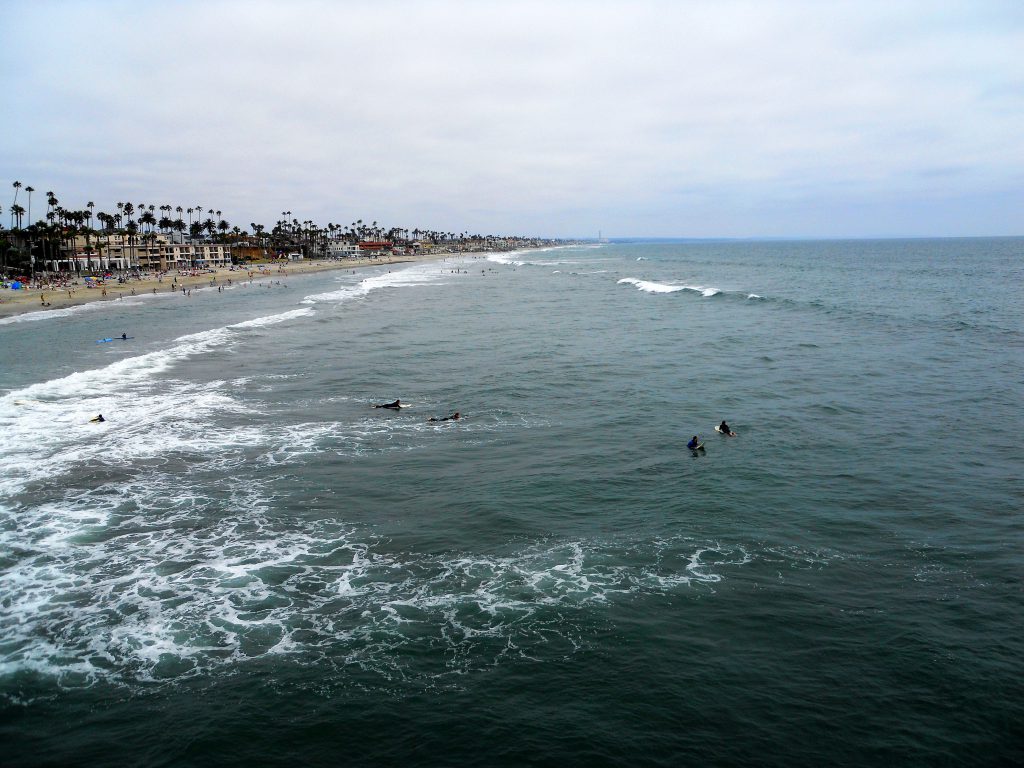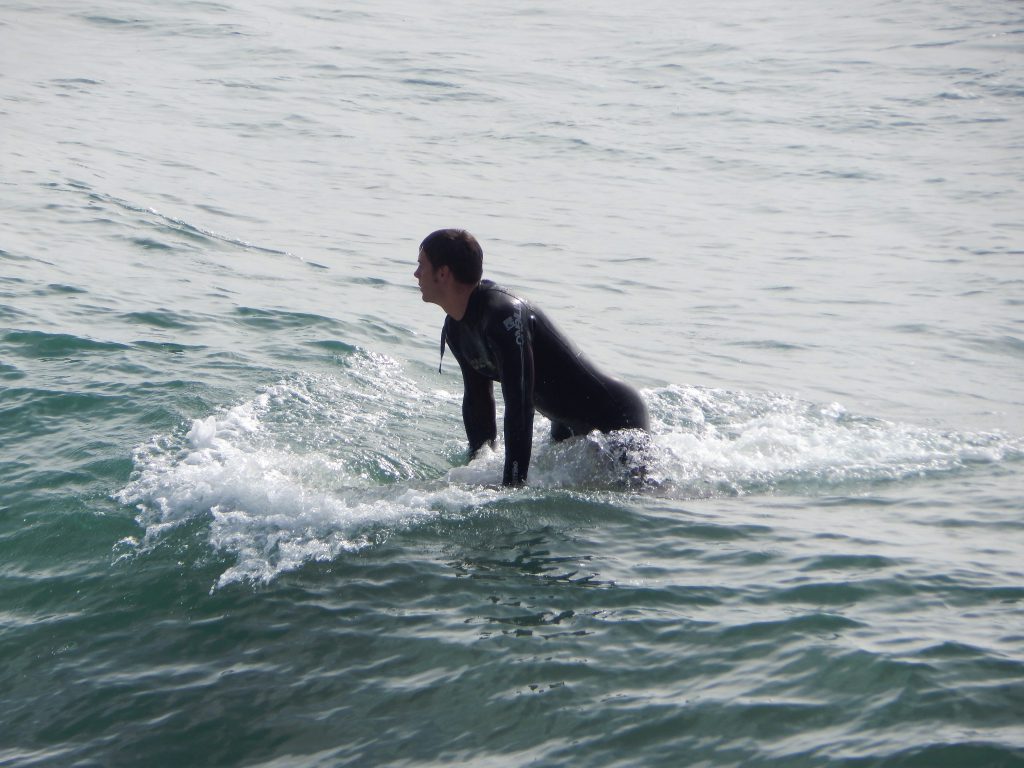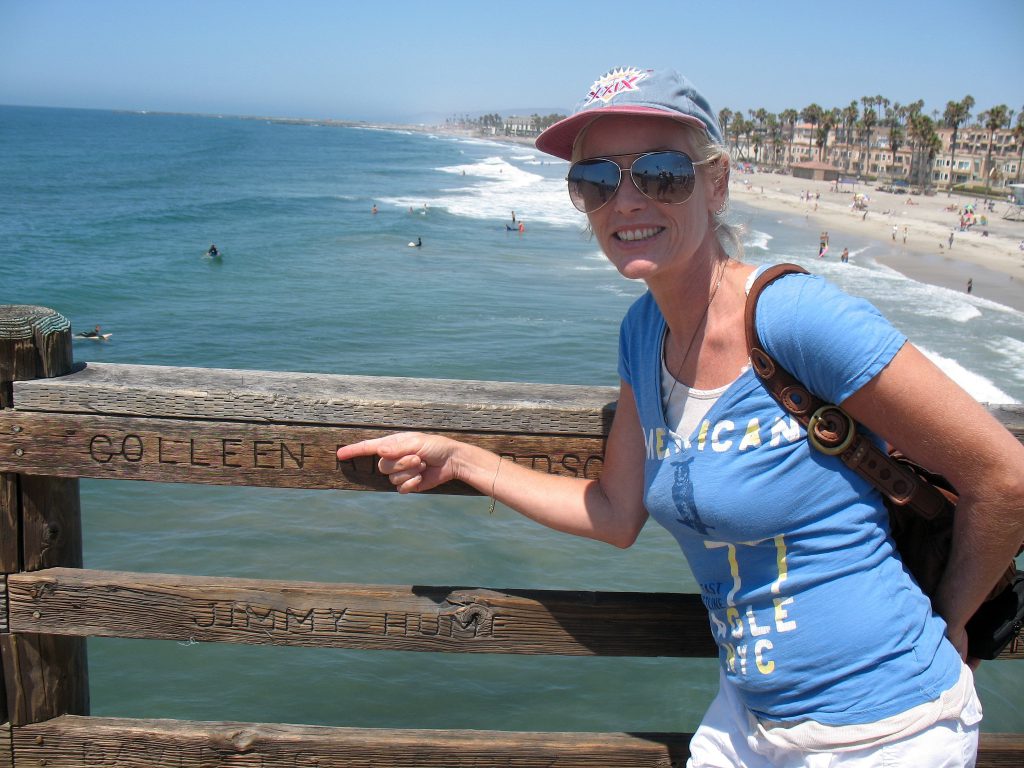 Fishing Oceanside Pier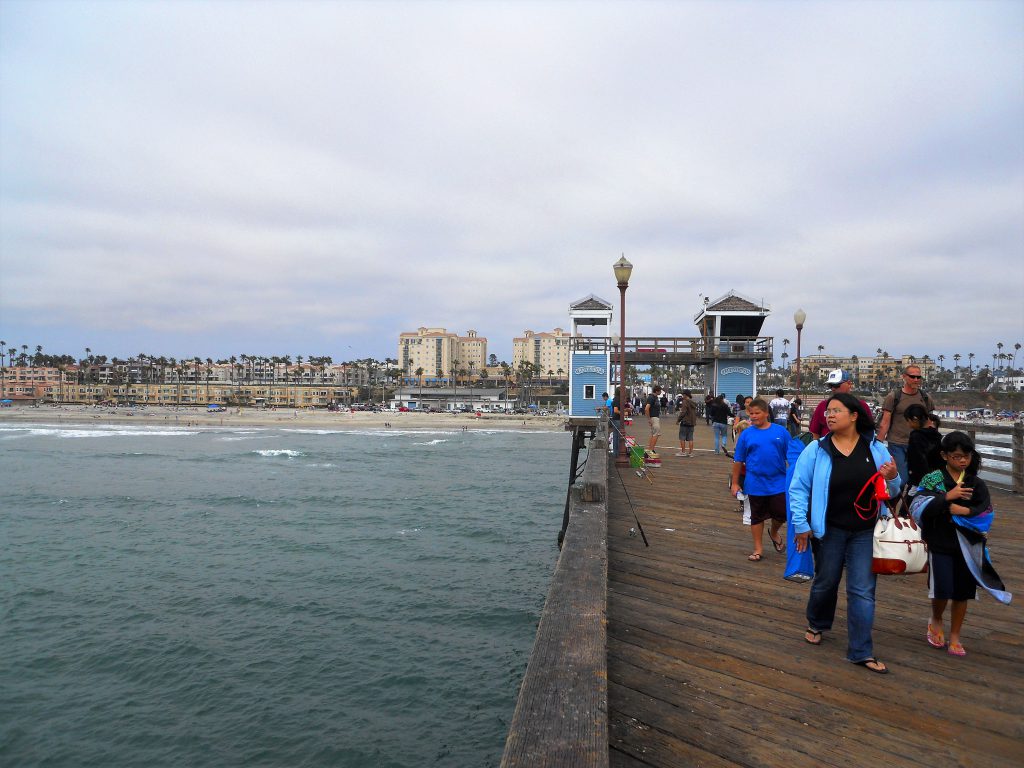 Oceanside Pier is very popular when it comes to fishing since a large variety of fish are caught off here. Specifically, on the weekends, more than 75 anglers are fishing at the same time.
 I have broken up the pier into three parts to distinguish what type of species you are likely to catch.
Fish Seen at Oceanside Pier-CA
Oceanside Pier CA
The beginning, right above the shoreline, consists of sand dwellers; such as croakers, corbina, barred surfperch, sargo, round stingrays.
Towards the middle, you will find halibut, sand bass, white croaker, yellowfin croaker, topsmelt, jacksmelt, herring, and small sharks.
Towards the end, you may find more pelagic species, such as small yellowtail, bonito, mackerel, barracuda and sometimes small thresher, blue or leopard sharks; as well as, small white seabass, kelp bass, barred sand bass, and Salema.
*I would like to add, that in my 4.5 years working on the coast, this is the only pier in San Diego County that I ever saw a Salema fish.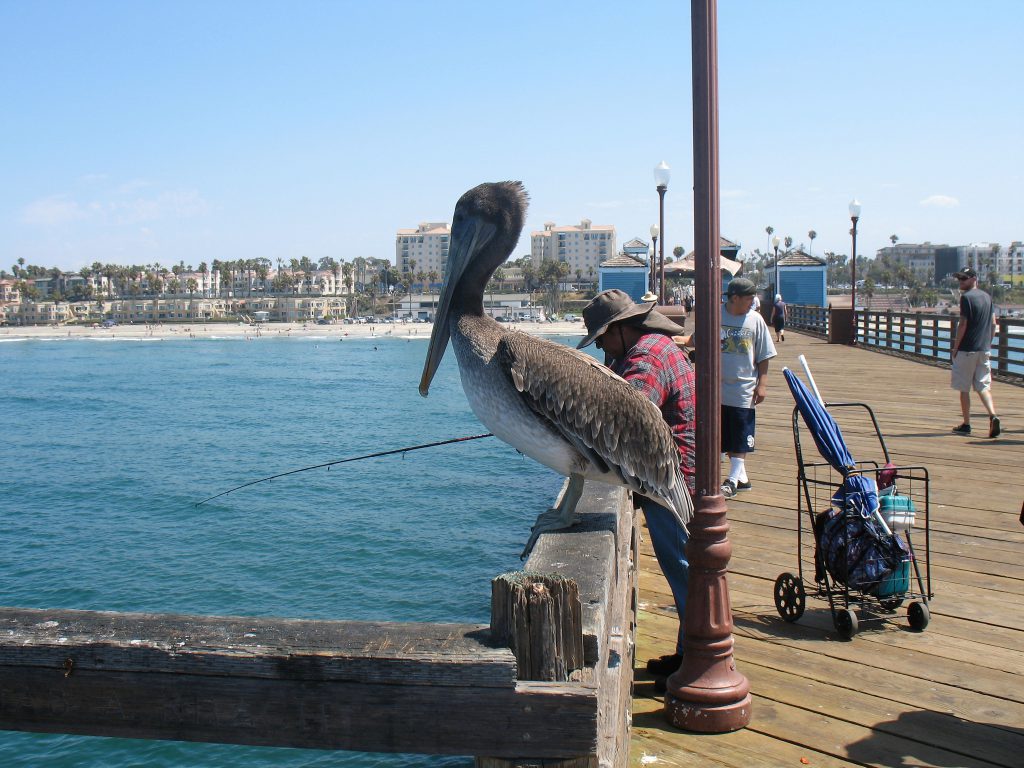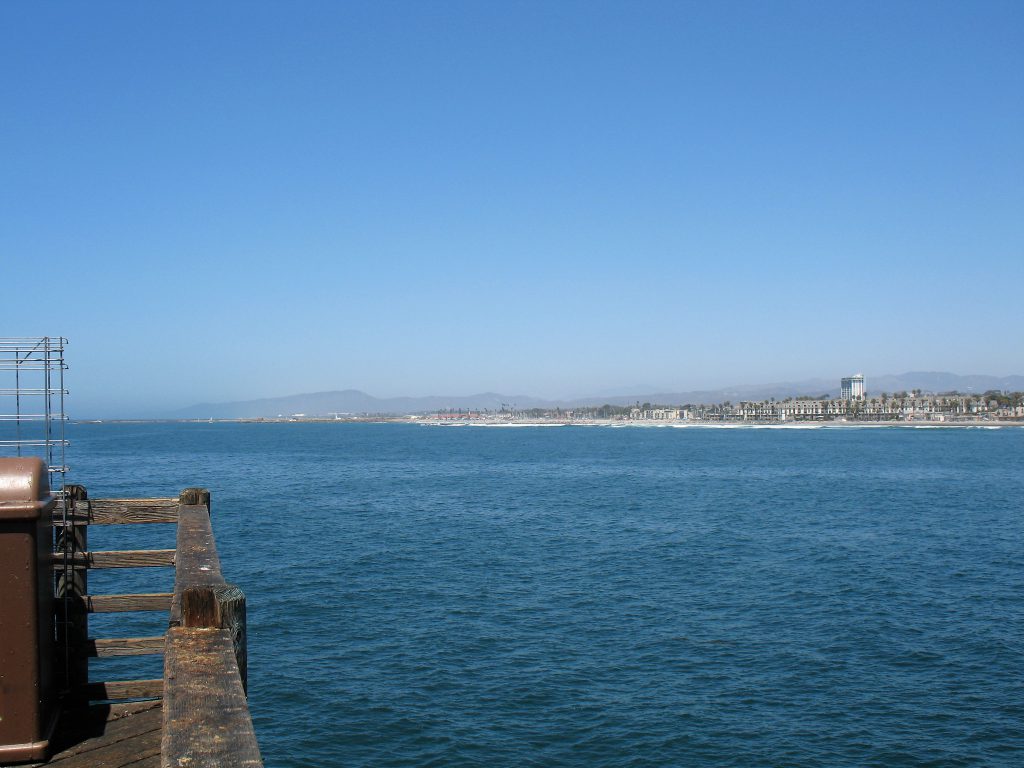 At the end of the pier is a great place to sit a watch for whale spouts. Early on in my career, I did indeed see many California Gray whales during their migration season going by, but then again I was sitting in the same place for 4 hours.
If you are patient, trying watching between the months October-February when they are going South, and January-June when they are going North.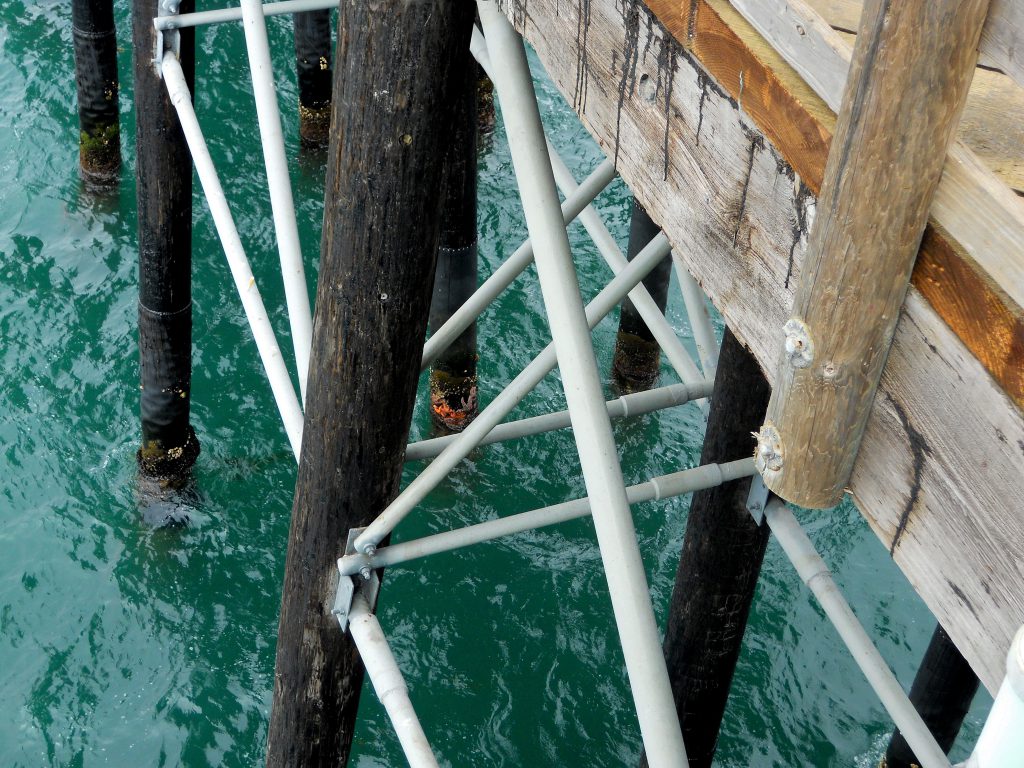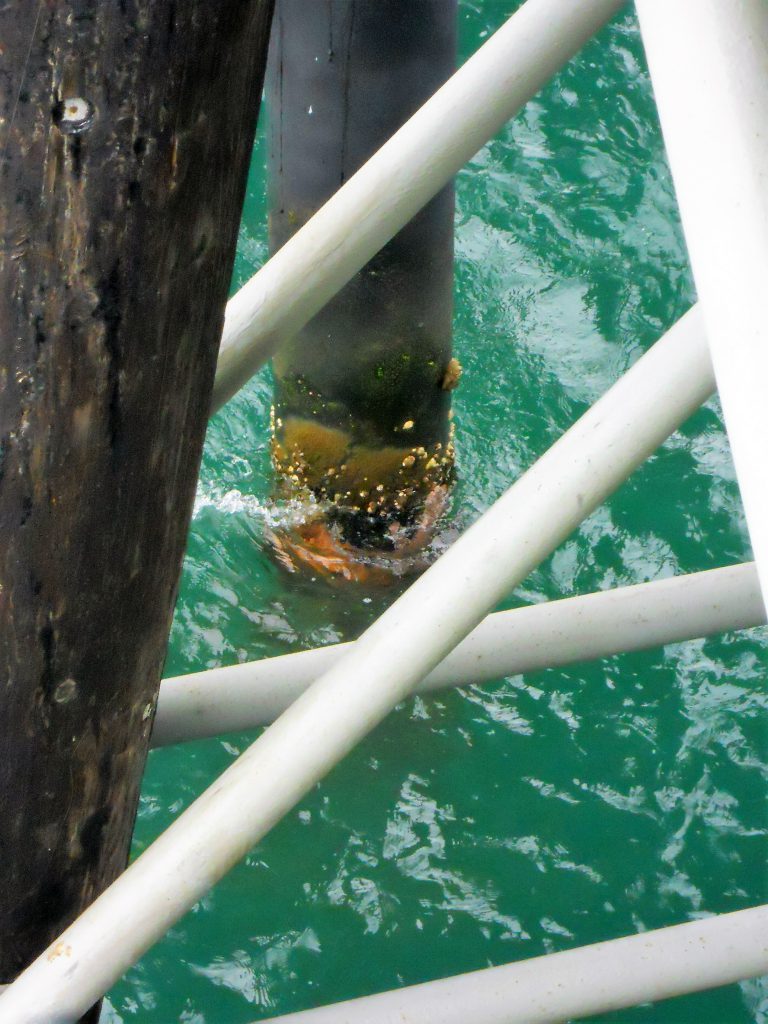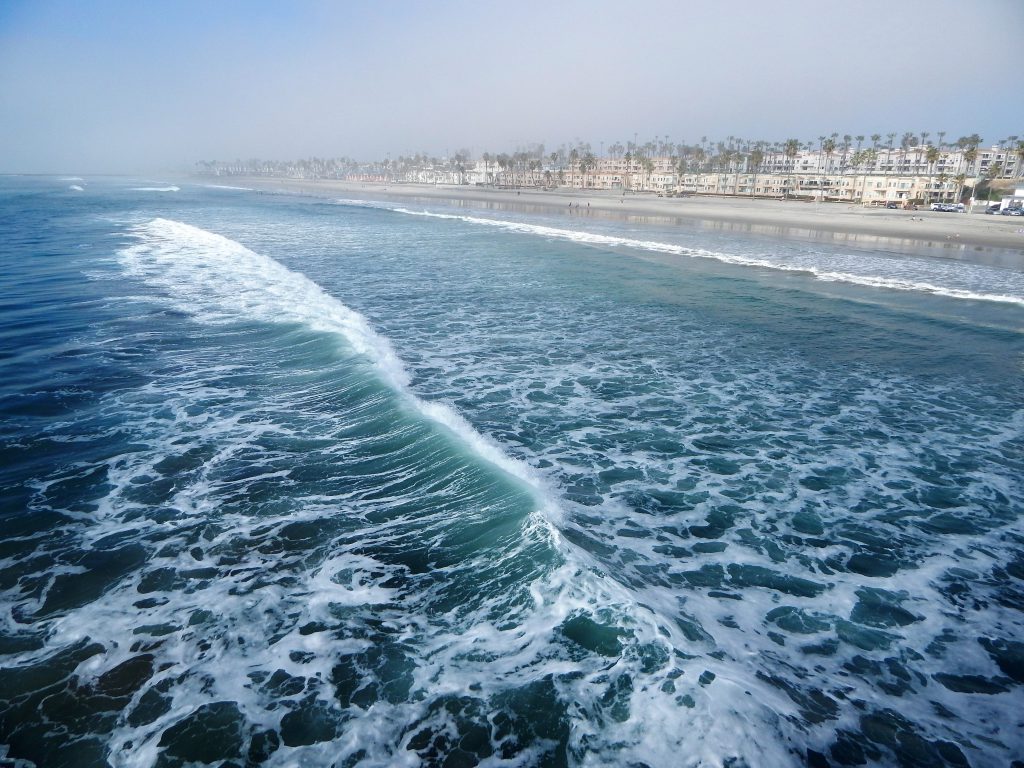 Looking out to where the surfer is in the water, is approximately where the original pier stood in 1888.
Going Down
Oceanside Pier CA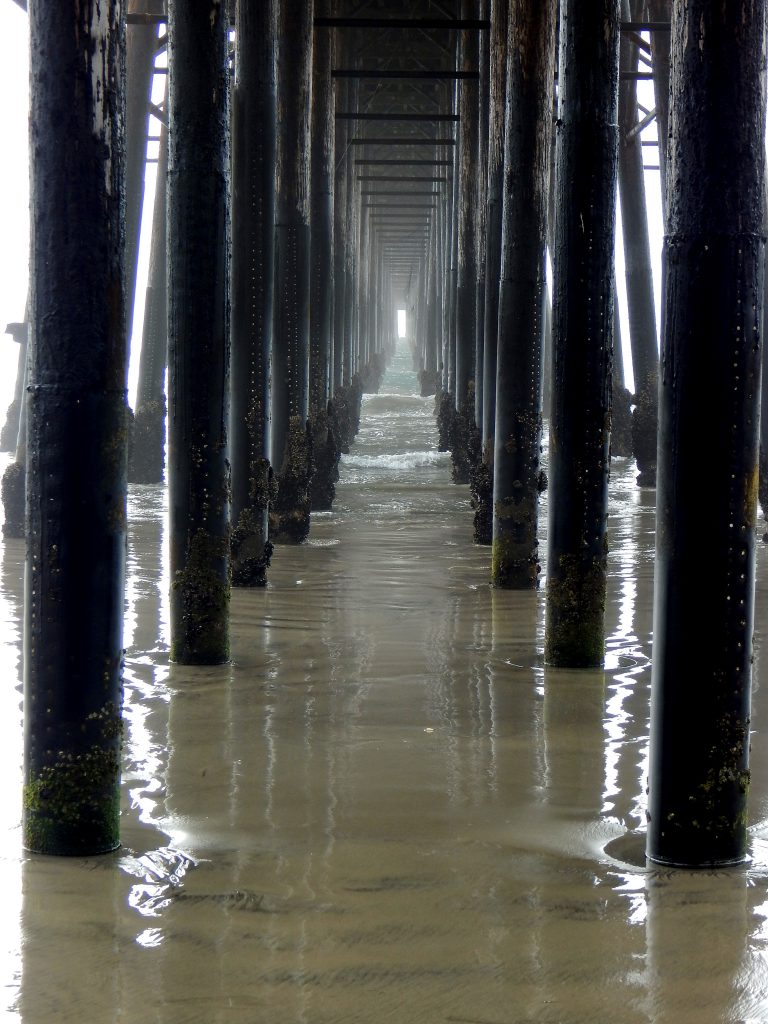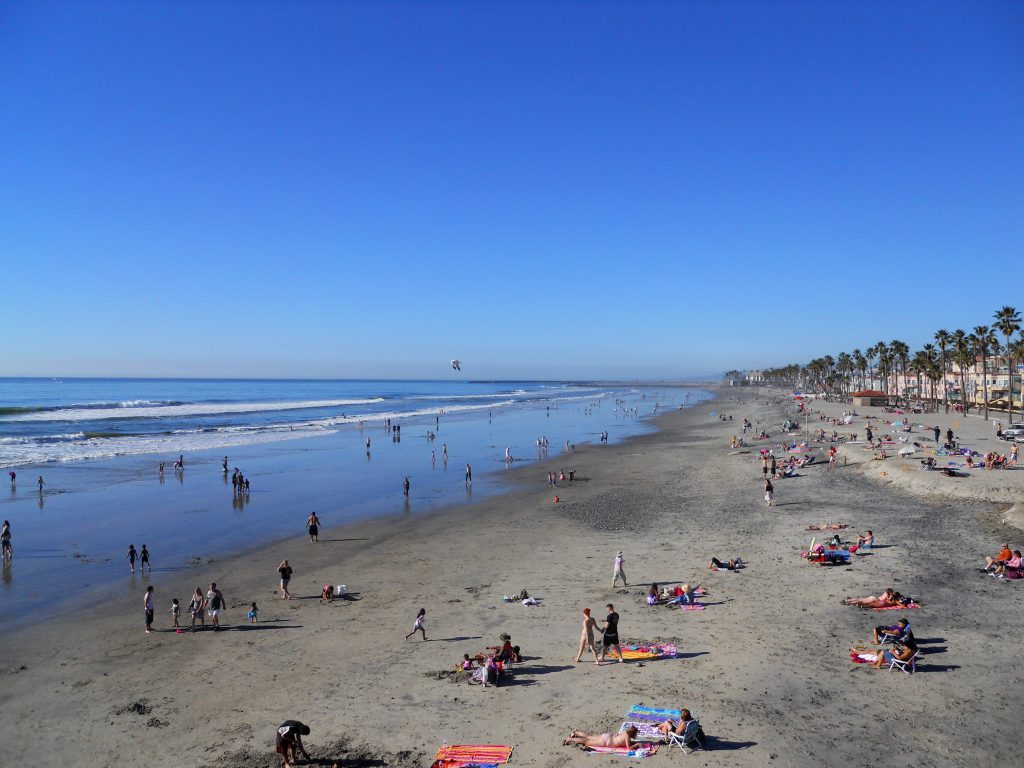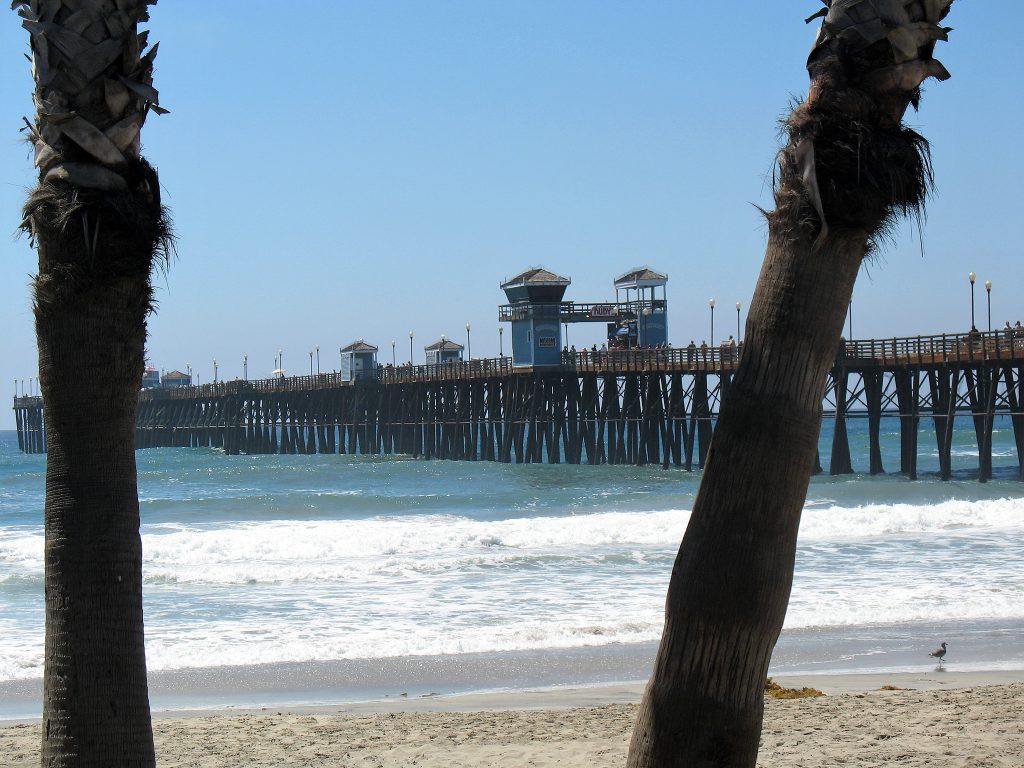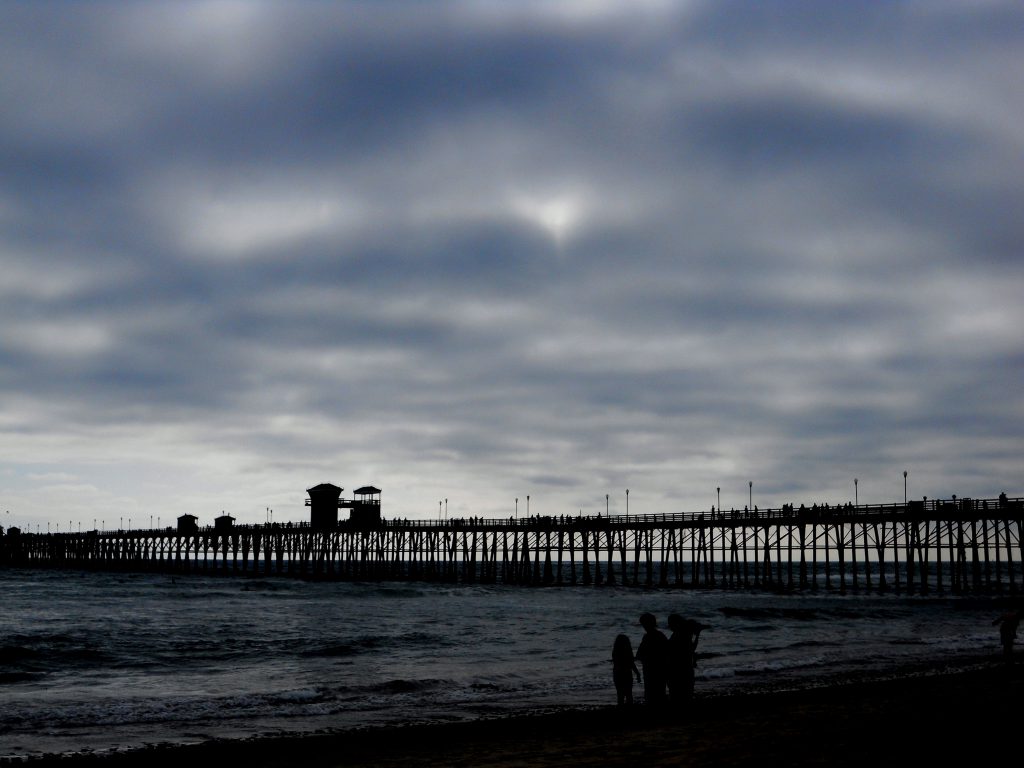 I have always had a deep-seated passion for the Ocean Environment which ultimately led me to receive a degree in Marine Biology. Living in the San Diego area for over 30 years, I have extensively explored the 70 miles of San Diego's coastline, and I am here to share! Please use my website to your advantage and have a look around at all the wonders that the beaches of San Diego can offer you!