One of the best ways of experiencing a marine environment is by being out on the water. The purpose of this post is to concentrate on Mission Bay and list all of the available Mission Bay cruises that are offered.
To begin with, I want to take the time to mention that all cruises I will be listing do not include whale watching or fishing. I have written extensively on both previously, so please click on the above-underlined links if you want further information.
Mission Bay History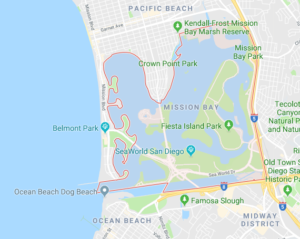 Mission Bay, home to San Diego's pride and joy, Seaworld, is located just 13 miles north of Downtown San Diego.
Originally a salt marsh, the city of San Diego put a concerted effort into transforming Mission Bay into an aquatic park known as Mission Bay Park. The park's development started in the mid-1940s and continued throughout the 1950s and 1960s.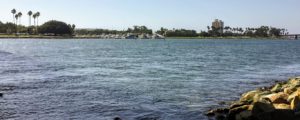 Once finished, Mission Bay Park spanned over 4235 acres with a total of 27 miles of coastline, making it the largest man-made water park in the country! If you like the ratios- Mission Bay Park is 54%water and 46% land.
That is a lot of water! So let's get on the water now!
Continue reading "Mission Bay Cruises-Get On The Water!"
I have always had a deep-seated passion for the Ocean Environment which ultimately led me to receive a degree in Marine Biology. Living in the San Diego area for over 30 years, I have extensively explored the 70 miles of San Diego's coastline, and I am here to share! Please use my website to your advantage and have a look around at all the wonders that the beaches of San Diego can offer you!