Today I would like to take a closer look at the Western snowy plover (Charadrius nivosus nivosus). I became inspired to learn more about this elusive bird by a very close interaction that I had with two plovers up North on the Central Coast over at Surf Beach, Lompoc (see down below for more information)
The Western snowy plover is a wader and one of the smallest shorebirds in Southern California, as it is onlyTheize of a sparrow. In fact, the chicks are so tiny that they can easily be mistaken for cotton balls!
Bird Species of Special Conservation Concern in California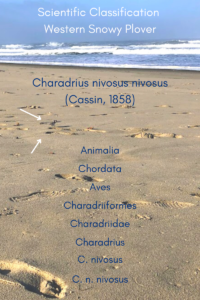 Due to low population and habitat loss, the Western snowy plover was listed by the federal government as threatened on March 5, 1993. They prefer to nest on beaches, estuaries, peninsulas, bays, salt pans, and rivers in Oregon and California.