Are you looking for a relatively easy trail to go hiking on in San Diego? Well, look no further as I have found the perfect spot! The Batiquitos Lagoon is between Carlsbad and Encinitas. It is one of the last saltwater marshes in Southern California. Today I will be taking you on a tour of the 3.14-mile Batiquitos Lagoon Trail.
Let's go!
760-931-0800
Nature Center-9am-3pm daily
Batiquitos Lagoon Foundation Information
Batiquitos Lagoon Trail-A Photo Tour
I was so happy to come here for the first time. I have always been curious about this lagoon as you can see it from the Interstate 5 freeway. Here are a couple of references for you. The first is a map of the lagoon as well as a list of all possible birds that are seen here. Finally, I have also added the Self-Guided Batiquitos Trail Map which highlights several sites.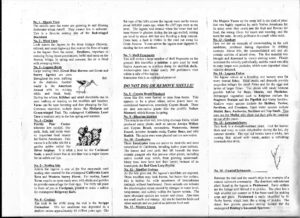 Why don't we have a little fun and follow the above Batiquitos Lagoon Trail Map?