Welcome back to my "A Closer Look" series! Today I would like to dive deep and write about what I came across while walking Oceanside Harbor Beach last month (where has the time gone?) Let me set up the scene.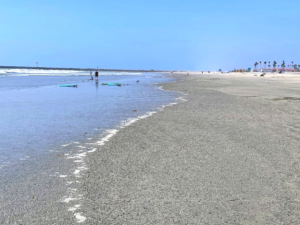 So it was April 11th around 3:30 pm; if I recall right, high tide was going to peak at 5.6 feet, so it was probably a 1.0 ft. Anyway, the beach was packed with bean clams! I'm used to sand crabs, not clams.
The colors stood out due to the enormity spread across the shoreline.
So I thought I would take a closer look at bean clams, but there is limited information online.
Bean clams are an edible marine bivalve that the earliest San Diego natives, the Kumeyaay, would regularly collect.
But what else can I find out?
Let's now take a closer look, shall we?