Welcome to San Diego Beach Secrets! Today I would like to concentrate on the best San Diego family beaches. There are so many different types of beaches in San Diego's 70 miles of coastline. The variety is endless,  and some of which you can only reach four times a year. But what does constitute a great family beach? My first pick would be calm waters, followed by soft sand, maybe a playground? But most definitely a restroom and showers. So, today I will be highlighting where, when, and how each beach is ideal for a spectacular family day at the beach. Ready? Let's go!
—>Beaches of San Diego County<—
Best North County San Diego Beaches for Families
Oh, how I love North County San Diego Beaches! You see, these beaches (sans Oceanside) have huge and gorgeous sandstone bluffs to accent the already beautiful Pacific Ocean.
Down below, I have three wonderful family beaches to share with you!
Let's go!
Oceanside Harbor Beach- Family Fun in Oceanside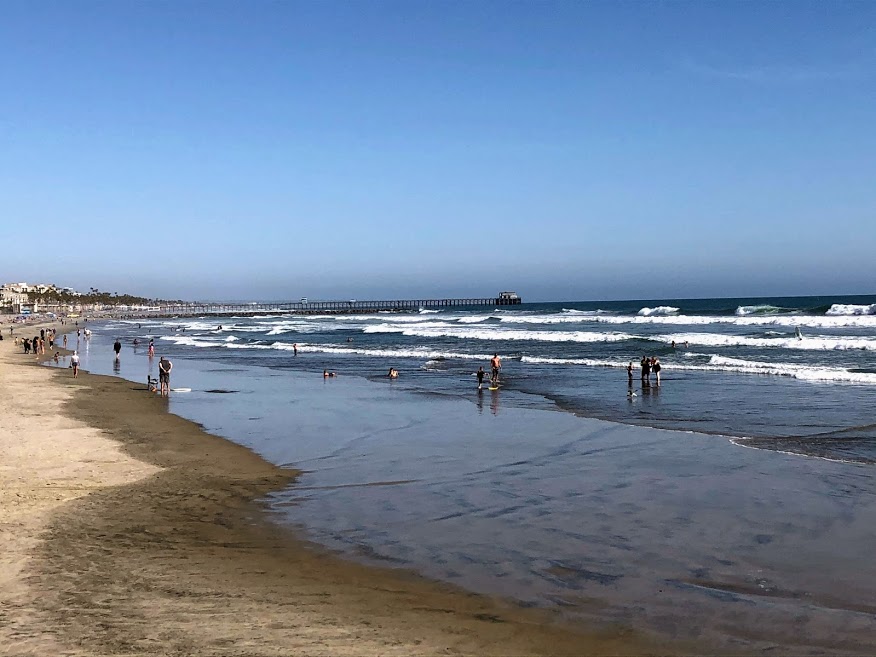 Oceanside Harbor beach is great for families because there are so many amenities to choose from. What I think is the main draw is the extensive sandy beach.