So a couple of nights ago, I watched Top Gun: Maverick for the second time, and I had a brilliant idea! I want to present a few filming locations where the movie was filmed around San Diego. I will also give you a few fun facts and a link to Google Maps, so maybe the next time you are in town, you can visit the locations yourself.
Top Gun-Naval Air Station North Island
Breakers Beach is a private military beach located on North Island, Coronado. I hate to break it to you, but that cute and intimate military bar is not close to the shoreline; that was just pure fantasy.
But, the question remains, is there a military bar on North Island? Why yes, there is- the World Famous I Bar! The exact location is two blocks from the water, but I digress.
World Famous I Bar
Interestingly, the I Bar used to be only open to the top Military personnel, but now anyone who has permission to be on the base is more than welcome to enter the bar.
Like in the movie, there are a few rules that you must follow, or you are expected to buy the entire bar a drink-
No hats
No touching the planes or beer steins allowed
No cell phones on the bar
And one more thing, the BELL does exist and will be rung if you do any of the above infractions.
Fun Fact

One of the number one best spots for catching the Pacific spiny lobster is here, right at the entrance of San Diego Bay- Zuniga Point- which is located on Breakers Beach
Helpful Posts
Fort Rosecrans National Cemetary- Point Loma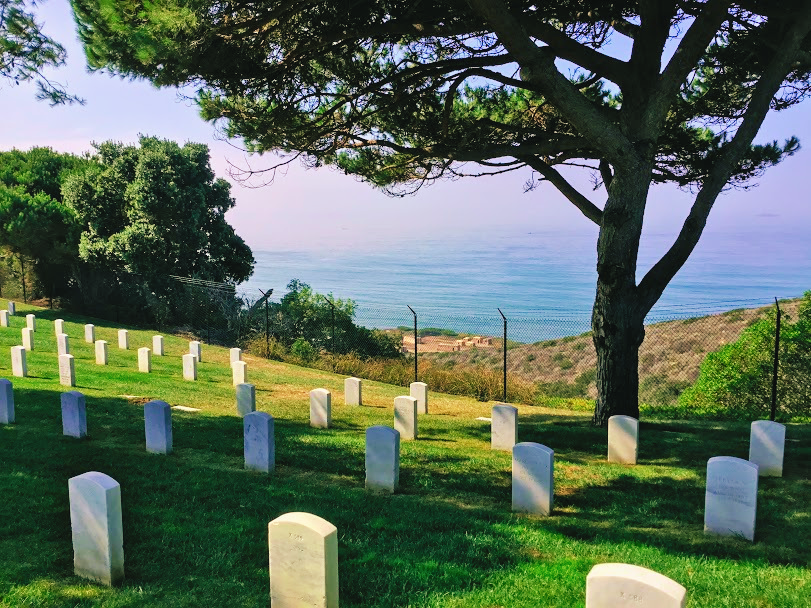 Another Top Gun Maverick location was filmed on the Point Loma Peninsula at the Fort Rosecrans National Cemetery.
A Few Fort Rosecrans National Cemetary Facts–
77 acres
California Landmark #55, which was registered in 1934
Used to be the location of the former Army coastal artillery site
It was named after American Civil War Union General William Starke Rosecrans
Fun Fact- Fort Rosecrans Cemetary is the number one San Diego birding hotspot with the most extensive bird biodiversity seen in the entire county!
Helpful Posts
---
Well, that is it! I was so excited to see the movie twice, and I just wanted to share a couple of the locations.
Any questions? Please feel free to leave any down below.
Until Next Time!
I have always had a deep-seated passion for the Ocean Environment which ultimately led me to receive a degree in Marine Biology. Living in the San Diego area for over 30 years, I have extensively explored the 70 miles of San Diego's coastline, and I am here to share! Please use my website to your advantage and have a look around at all the wonders that the beaches of San Diego can offer you!