Welcome back! Lord have mercy this year has been shooting by! Are you planning on visiting San Diego in March? Here is a bunch of things happening in this beautiful city. Take a look and figure out which events interest you! Down below, I have compiled for you a bunch of different things that you can do while on the coast of San Diego. Most events are free to the public. So let's take a look at San Diego Events for March 2020
The Carlsbad Flower Fields Open in March!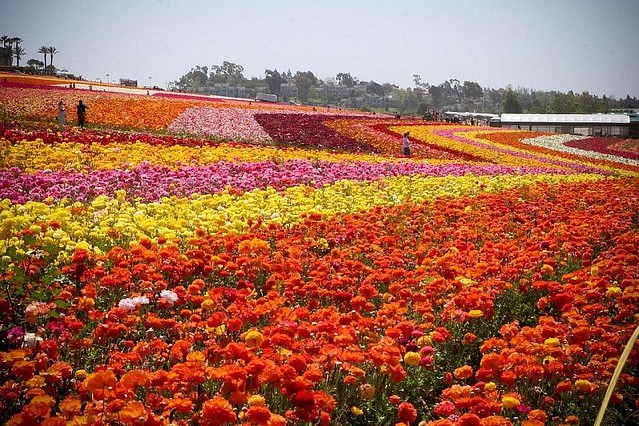 Starting March 1, the Carlsbad Flower Fields is open to the public for only six to eight weeks!
Now is the time to visit this 50 acres of Giant Tecolote Ranunculus flowers.
"Today, the fields are a direct result of over 85 years of floral cultivation that began when Luther Gage, an early settler, and grower, settled in the area in the early 1920s.
Mr. Gage introduced Ranunculus seeds and began growing them in his fields next to Frank Frazee's small vegetable farm in South Oceanside. This started a business called "Luther Gage Giant Tecolote Ranunculus bulbs." The name "Tecolote" came from the owls that nested on his property."
Continue reading "San Diego Beach Buzz- March Events 2020"
I have always had a deep-seated passion for the Ocean Environment which ultimately led me to receive a degree in Marine Biology. Living in the San Diego area for over 30 years, I have extensively explored the 70 miles of San Diego's coastline, and I am here to share! Please use my website to your advantage and have a look around at all the wonders that the beaches of San Diego can offer you!