Welcome back! Lord have mercy this year has been shooting by! Are you planning on visiting San Diego in March? Here is a bunch of things happening in this beautiful city. Take a look and figure out which events interest you! Down below, I have compiled for you a bunch of different things that you can do while on the coast of San Diego. Most events are free to the public. So let's take a look at San Diego Events for March 2020
The Carlsbad Flower Fields Open in March!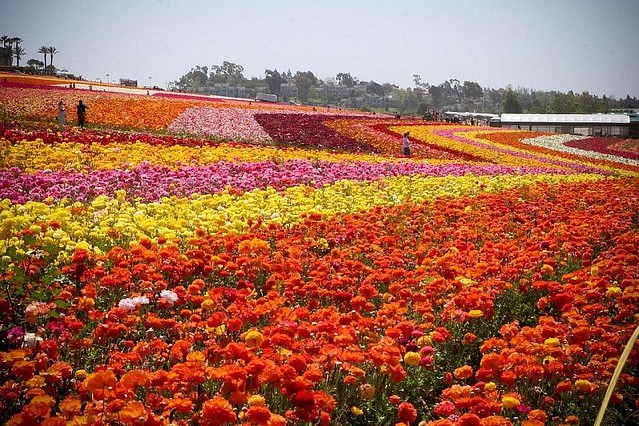 Starting March 1, the Carlsbad Flower Fields is open to the public for only six to eight weeks!
Now is the time to visit this 50 acres of Giant Tecolote Ranunculus flowers.
"Today, the fields are a direct result of over 85 years of floral cultivation that began when Luther Gage, an early settler, and grower, settled in the area in the early 1920s.
Mr. Gage introduced Ranunculus seeds and began growing them in his fields next to Frank Frazee's small vegetable farm in South Oceanside. This started a business called "Luther Gage Giant Tecolote Ranunculus bulbs." The name "Tecolote" came from the owls that nested on his property."

Be a part of a San Diego Spring tradition!
Admission price is
$18 for adults
$17 for AAA members
$16 for seniors
$9 for children
Location- 5704 Paseo Del Norte
Date- March 1- May 10
Time- 10 am to 6 pm daily
The 2020 AmpSurf ISA World Para Surfing Championship (WPSC)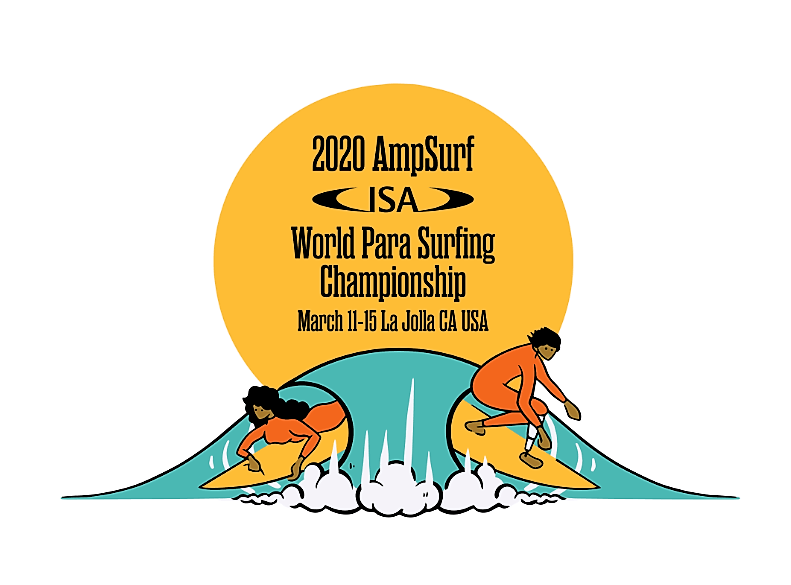 "The ISA World Para Surfing Championship was created to give surfers with physical challenges an opportunity to compete and display their talents in a Paralympic-style, world-class competition."
Information
Location- La Jolla Shores Beach
Date- March 11- 15
Time- Opening ceremonies occur at 9:30 am on the 11th, while the competition times are still to be determined
---
Downtown San Diego March Events

Downtown San Diego becomes alive in Spring! Check out all the events that are going on!
Seaport Village Busker Festival
Join in a Seaport Village tradition. The 14th annual Busker Festival. Street performers come here from all the world to perform unique and awe-inspiring feats, from sword swallowing, knife throwing, Pogo stick tricks, unicycles, and much more!
On Saturday (10 am- 6 pm), enjoy the Busker Kid Zone where kids can learn from the professional circus and street theater acts.
Information
Location- Seaport Village
Date- March 7-8
Time- 10 am- 9 pm
---
Saint Patrick s Day Parade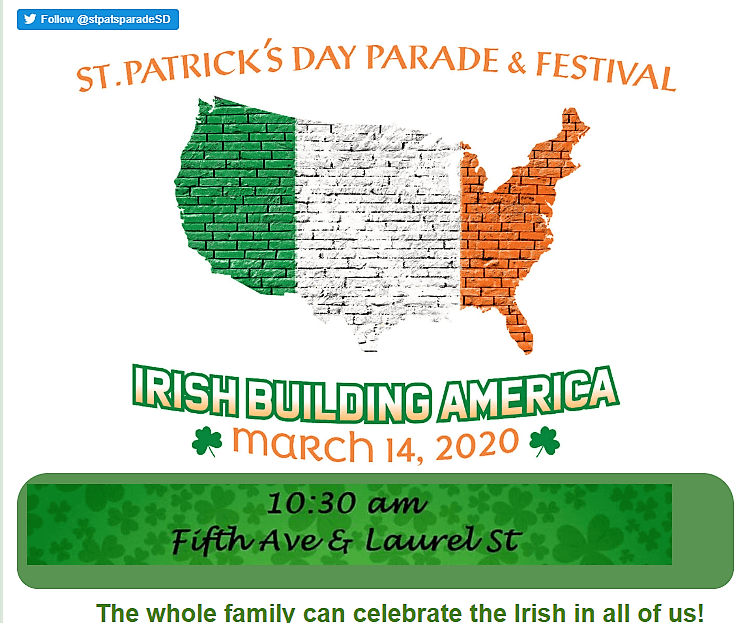 Information- stpatsparade.org
Location- Fifth and Laurel St
Date- March 14
Time- 10:30 am
---
Best Coast Beer Fest
Have fun with an unlimited sampling of over 200 beers from 100 West Coast breweries. There will also be live music and several gourmet food trucks to enjoy. All proceeds go to support Cuck Fancer that helps adult cancer patients and survivors.
Location- Embarcadero Marina Park North
Date- March 21
Time- 12 pm- 4 pm
---
San Diego Running Marathons in March 2020
It seems that San Diegans love their running marathons! Here are a few running events that are offered on the coast of San Diego. I do not know about you, but running close to water is divine. If I didn't work on the weekends, I would love to compete in one of these events. Can you guess which one?
2020 San Diego Undy RunWalk

"Funds raised through the Undy RunWalk support national prevention, research, and patient support initiatives at the Colorectal Cancer Alliance. The Undy RunWalk also supports the Blue Hope Partnership Program by providing funding to local organizations that are making strides to end colorectal cancer in our lifetime."
Location- Mission Bay Park- De Anza Cove
Date- March 7th
Time- 7 am to 9:30 am
# Survivors and patients can enter for free
San Diego Half Marathon & Padres 5k
The San Diego Half Marathon, founded in 2012, showcases the beauty of San Diego while also helping to raise money for charity and community service products. Both races finish off at Petco Park.
Location- Downtown San Diego, between Petco Park and the San Diego Convention Center
Date- March 15
Time- 7:30 am
San Diego Leprechaun Run 2020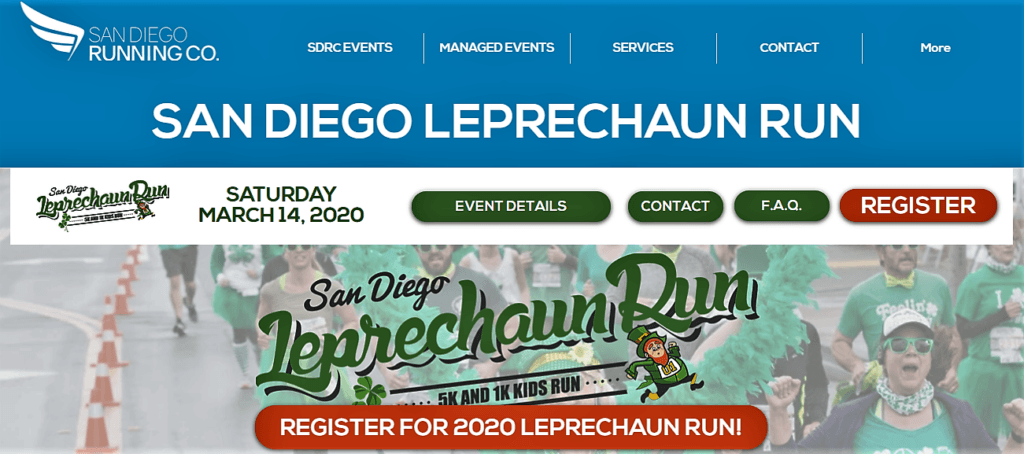 Celebrate St Patrick s day next to the beach! The race is partnering with Mavericks Beach Club, so every participant 21 and over will receive a drink ticket at the end of the race.
Location- 900 Garnet Avenue, Pacific Beach
Date- March 14
Time- 5K- 9 am
Kids 1K – 10:15 am
Allstate Hot Chocolate 15k/5k
Here, I have found what sounds like a chocolate lovers dream! Imagine running by 'marshmallow sweet stations' located intermediately along the course and feasting on chocolate fondue once finishing the race. Yum!
Information
Location- Tailgate Parking Lot adjacent to Petco Park
Date- March 22
Time- 5k- 6:45 am
15k- 7:45 am
Awesome 80's Run
How fun would it be to dress-up in 80's gear and run along Mission Bay and afterward experience a huge 80's dance party? Well, that is the 80's run in a nutshell and boy would I love to run this course- flat, easy, breezy and killer views!
Location- Mission Bay Park- De Anza Cove
Date- March 29
Time- 7:30- 11 am
---
San Diego Nature Center March Events
San Diego County is extremely fortunate to have one freshwater plus, six saltwater coastal lagoons plus one of the largest estuaries in Southern California. There is always something new to see and learn when visiting any of the  San Diego Nature Centers and Lagoons.
Buena Vista Audubon Nature Center
10th Annual Birdhouse and Nature Art Auction
Every year the Buena Vista Audubon Society Nature Center holds it, annual fundraiser, by having a silent auction on birdhouses, bat houses, bees houses as well as nature-inspired art pieces that are donated by the public. The entrance fee includes live music, pizza, hors d'oeuvres, wine, and crafts beers.
Date- March 14
Time 5 pm- 8 pm
Cost- $15
San Dieguito River Park Bird Walk
Every month you have an opportunity to join John Haddock bird watching over at the San Dieguito Lagoon. This month he will be concentrating on the many waterfowl and birds that winter at the lagoon.
For more information, you may reach John at (760) 941-7824.
Location- Lower Crest Canyon- see website for directions
Date- March 21
Time- 8:30 am- 11:30 am
Coastal Birding 101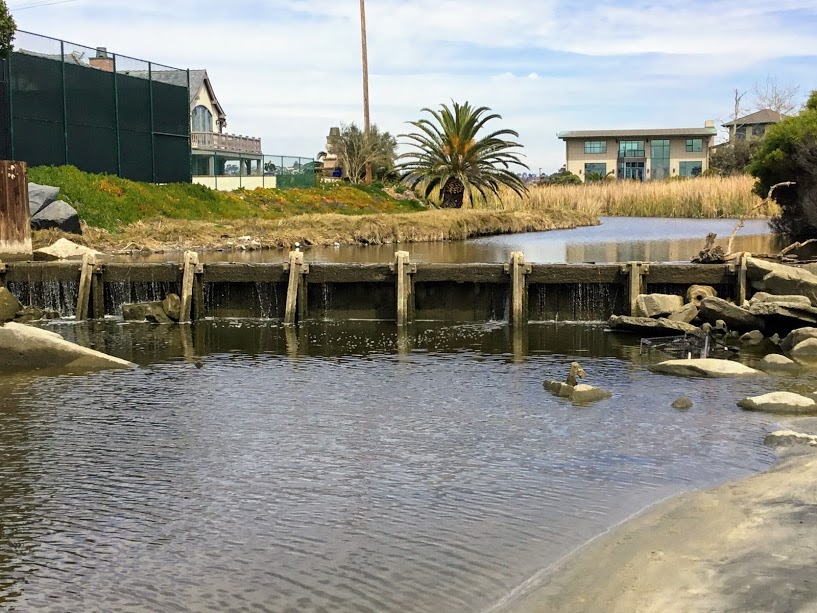 Another monthly free event with bird enthusiast Tom Troy (760-420-7328). You will be going to Maxton Brown Park, walk to the ocean and the weir, and returning to the nature center along Coast Highway. Expect to see shorebirds, waders, and songbirds throughout the day.
Information
Location- Meet up at the Buena Vista Audubon Nature Center parking lot
Date- March 28
Time- 9 am- 12:30 am
---
March Events at Agua Hedionda Lagoon Discovery Center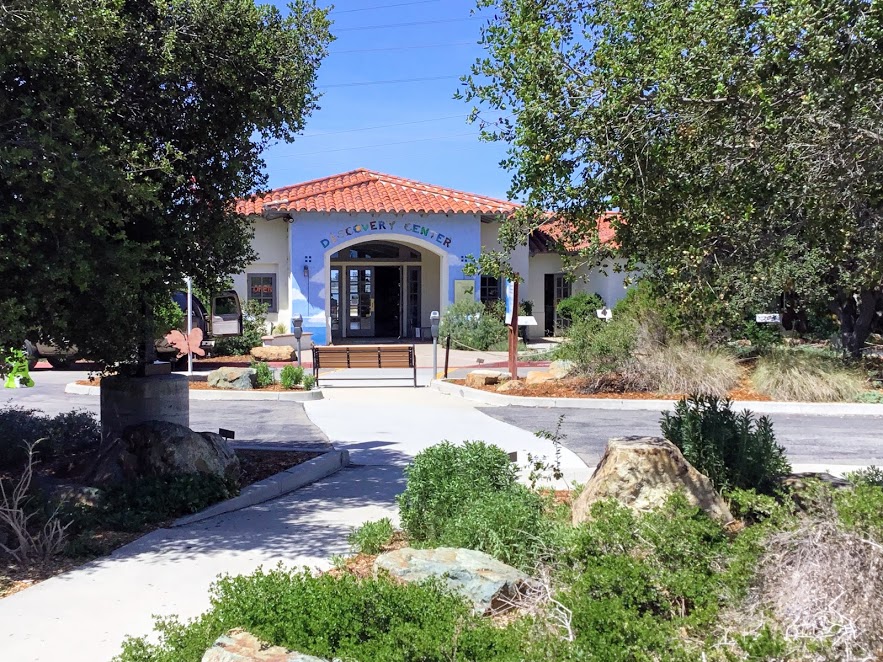 Tip Top Run Dash & Bash + World Water Day Festival
Here we have a 5k/10k run where all the proceeds go toward the Agua Hedionda Lagoon Discovery Center. This event celebrates the eradication of Caulerpa taxifolia, which was an invasive weed that was once out of control within the lagoon.
These unique running courses have a spectacular view of the ocean and the lagoon. This is a fun event, so times are not recorded. After the race, party at the family-friendly World Water Day Festival! There will be live music, food, a beer garden, fun activities, crafts, games, vendors, and exhibitors (9 am– 12 pm)
Location- Discovery Center
Date- March 7
Time- 7:30 am- 12 pm
Yoga and Wine
Join others at the Agua Hedionda Lagoon Discovery Center for a fun night of yoga next to the lagoon. At the end of the night, enjoy a wine and chocolate social. Prices are $15 for one or $25 for two.
Location- Discovery Center
Date- March 13
Time- 7:30 pm
Stretch and Brunch
Enjoy yoga by the lagoon in the morning, and then share a potluck brunch afterward. Prices are $15 for one or $25 for two.
Location- Discovery Center
Date- March 22
Time- 10 am
Monthly Bird Walks at Agua Hedionda Lagoon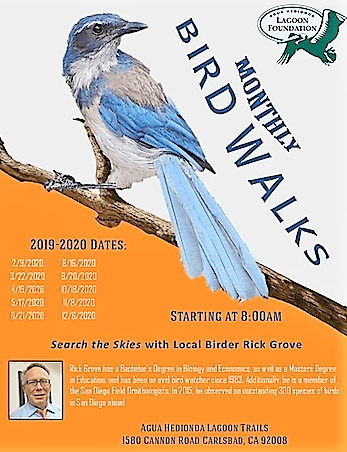 Join others on the third Saturday of every month to go bird watching with local birder Rick Grove. Each month a different Agua Hedionda Lagoon walking trails are chosen to explore.
Location- Meet at the Discovery Center and caravan to
Date- March 22
Time- 8 am
---
Batiquitos Lagoon March Events
Monthly Bird Count at Batiquitos Lagoon
One of these days, I am going to get the day off so I can experience one of these exceptional monthly bird counts at the Batiquitos Lagoon.
Location- Meet at Gabbiano Lane Trailhead
Date- March 13
Time- 7:30 am
---
San Dieguito River Park Sponsered March Events
Crawling Crabs With Living Coast Discovery Center

Join The San Dieguito River Valley Conservancy and the Living Coast Discovery Center at the La Colonia Community Center to learn all there is to know about crabs and other crustaceans with this hands-on presentation.
It is important to note that registration is limited to 50 people, so if you are interested, make sure to arrive five minutes early to find a seat.
Location- La Colonia Community Center
Date- March 28
Time- 10 am to 11 am
---
Torrey Pines State Natural Reserve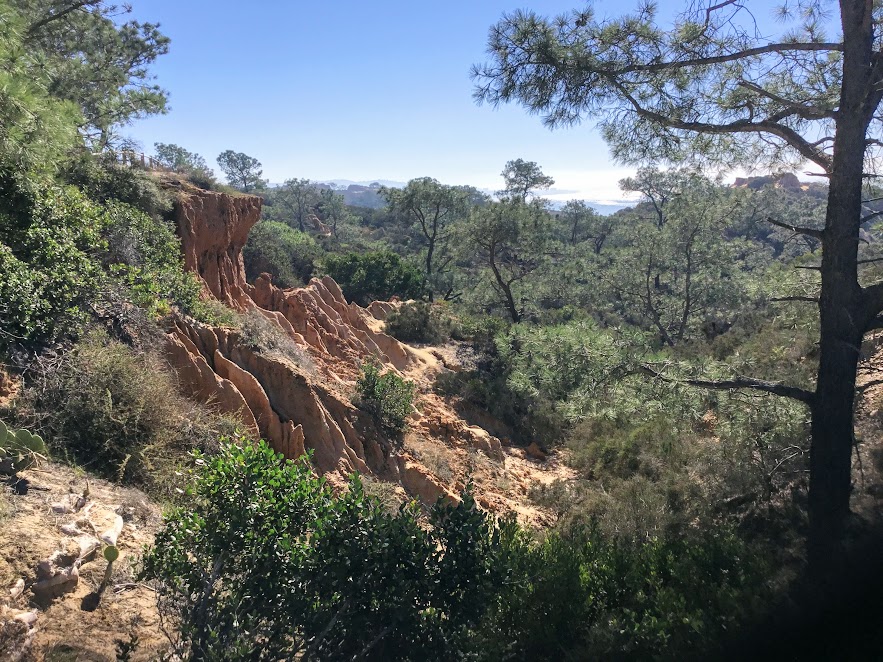 Mindfulness in Nature
Every first Sunday of each month, rain or shine, join others to experience the Reserve uniquely. Mindfulness in nature "blends, nature interpretation, history, and science with forest bathing."
Included is a guided tour to some of the best awe-inspiring views followed by a few quiet moments that you can sit alone and bathe in the beauty of the morning.
Location- Visitor Center/ Lodge
Date- March 1
Time- 8 am- 10 am
---
Tijuana River National Estuarine Research Reserve
Bird Walks on the McCoy Trail
Every first, third, and fifth Sunday at 10 am, join others to walk the McCoy Trail keeping an eye out and learn about the 370 different bird species that visit this Reserve on their yearly migration.
Walks begin at the Visitor Center unless otherwise specified. This event is free to the public, and do not forget your binoculars!
Nature Walks
Every second and fourth Saturday at 11 am, meet at 5th St and Iris Ave in Imperial Beach. Learn about the native plant communities and wildlife around the River Mouth Trail.
I have always had a deep-seated passion for the Ocean Environment which ultimately led me to receive a degree in Marine Biology. Living in the San Diego area for over 30 years, I have extensively explored the 70 miles of San Diego's coastline, and I am here to share! Please use my website to your advantage and have a look around at all the wonders that the beaches of San Diego can offer you!