For as long as I can remember, summer has always been my favorite season! It could be that my Birthday is on July 1st, but to be honest, I think it is more than that. You see, my favorite place on this Earth is the beach. So can you think of a better time to visit the beach but in summer? Me neither! Join my daughters and me and see where we explored during our San Diego Summer of 2019!
The Best  Summer Possible!
This San Diego Summer, I wanted to make it super special because it was the last summer with my girls before they were both off to college.
My eldest daughter has been in college for two years already and came home for the summer, but my youngest was just about to start. I have been a stay-at-home Mom for over twenty years, so the thought of not having any children home puts the panic of God into me.
However, I was not going to let my anxiety of missing my kids get in the way of having the best San Diego summer possible.
Where Do Locals Go?
So here is a little insight on where a San Diego local likes to spend their summer. I will be listing each location that we explored and linking each site to a Google Map.
And did I mention that I like to take photos? Most of all the places that we visited this summer I have written about already, so I will be linking previous posts for your convince.
OK, let's go!  (Click on any photo to see a larger version)
San Diego Summer- June 2019
Hiking at the Santa Rosa Plateau Ecological Reserve
Santa Rosa Plateau was one of the first places that my girls and I visited, located relatively close to our home. Technically it is not in San Diego county, but close enough.
We have been hiking here for over 12 years and love to check out the Abobes and the vernal pools. I have provided you with a map to give you an idea of all of the trails found here.
The Santa Rosa Plateau is on top of an extinct volcano, and if you look closely, you can see lava remnants everywhere.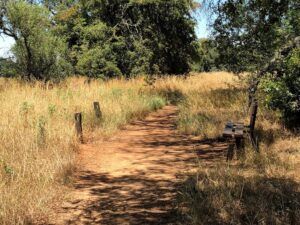 One of the main reasons I wanted to go hiking here was to take photos of native plants and wildflowers. We were not disappointed!
Santa Rosa Plateau Ecological Reserve Vernal Pools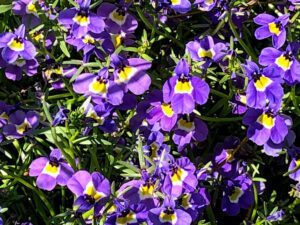 Santa Rosa Plateau is the home of one of the few seasonal vernal pools left in Southern California.
A vernal pool is a shallow depression in the soil that fills up with water after it rains in Spring. These pools are scarce and unique. Over 90% of them have been wiped out of Southern California due to urbanization and development.
The fairy shrimp, a tiny crustacean (do you remember Sea Monkeys?), are found in these pools. In fact, of the two fairy shrimp species located within these vernal pools, one is only found here and nowhere else on Earth!
What makes these creatures fascinating is that the fairy shrimps eggs lie dormant until the rains come and fill the pools each Spring.
If you are ever in the area, I highly recommend checking out the Santa Rosa Plateau for yourself! While walking through these grass prairies, it is easy to transport yourself back in time and feel what California felt like in the late 1800s.
---
Torrey Pines State Natural Reserve
On June 20, my husband and I took off to Torrey Pines State Natural Reserve to hike within a variety of unique ecosystems seen here.
Torrey pine woodlands
coast sage scrub
maritime succulent scrub
maritime chaparral
Of particular note,  maritime succulent scrub is only found in Northern Mexico/ Baja California and San Diego County. Within this ecosystem, you find a variety of succulents mixed in with southern coastal sage scrub species.
I love coming here as the view is out of this world, not to mention that Torrey Pines has always been one of my favorite spots in San Diego.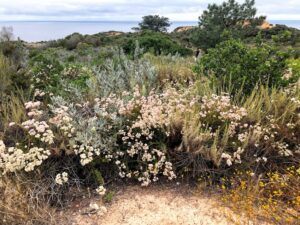 Torrey Pines State Natural Reserve Visitor Center
We began our adventure by first touring the Torrey Pine Nature Center, located centrally in the park.
You can not miss it if you are driving because this is where the parking lot is located.
Outside the nature center, there is an interpretive native species garden that will provide you guidance and familiarity with several plant species found throughout the park.
Walking the Trails
There are several trails to explore here, but today we concentrated on the High Overlook Trail and the Parry Grove Trail.
All in all, we had an excellent day, and I can not wait to come back here and explore some more!
Enjoying the Beach Down Below!
Afterward, we headed down the hill to spend an hour or so relaxing on the beach.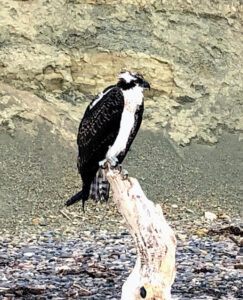 Looking south, I noticed a gentleman taking pictures of the bluffs, and next to him perched on a large piece of driftwood was an osprey! I could not believe my luck.
It was such a pleasure it was to see this Osprey, up close and personal! There is a notorious osprey nest perched on the bluffs overlooking the beach at Torrey Pines State Beach. I have always known about this nest.
---
July Beach Days in San Diego!
Moonlight Beach- Encinitas
Did I happen to say my Birthday is in July? Every July first, guess where I go? This past July, my girls and I headed out to Moonlight Beach in Encinitas.
Parking was so horrible that we ended up having to park about a quarter-mile away. It was quite a trek, but it allowed us to use the D-Street staircase. I love this wooden staircase!
Once we were set up on the beach, I took my usual walk up and down the coast. Even though I have walked this beach over a hundred times, I am never disappointed.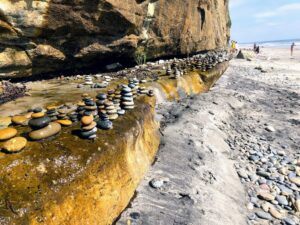 Encinitas has some of the best beaches in all of San Diego, in my opinion. Did I happen to mention that we would love to retire here?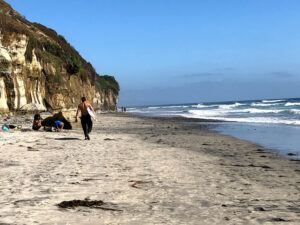 ---
Swami's on the Fourth of July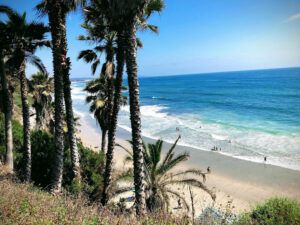 The 4th of July is another special day for our family as it is our wedding anniversary. Being the loving partner that he is, my husband always takes me to the beach on our anniversary, and this July 4th was no exception.
I was excited to introduce him to one of my favorite beaches in Encinitas, Swami's State Beach.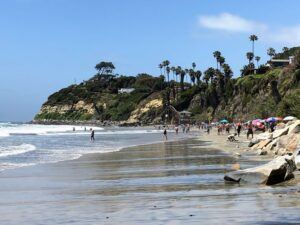 Have I told you how much I love this beach? Well, Swami's State Beach is indeed a hidden paradise! No?
I should also mention that because this beach is considered a cove, the temperature here can get extremely hot. So please keep this in mind on a warm and non-windy day.
Visiting the Self-Realization Fellowship Meditation Gardens
As a bonus, we also visited the Self-Realization Fellowship Meditation Garden, located right above Swami's State Beach.
If you are ever in the area, I highly recommend visiting this garden.
---
Annie's Canyon Trail at the San Elijo Lagoon

My youngest daughter and I visited Annie's Canyon Trail at San Elijo Lagoon in March. While we were venturing the narrow path between the sandstone cliffs, I kept thinking about how my other daughter would love it here!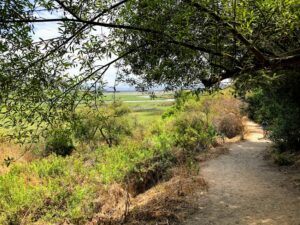 So on the 23rd of June, we set off to Solana Beach and parked right near the N Rios Avenue Trailhead.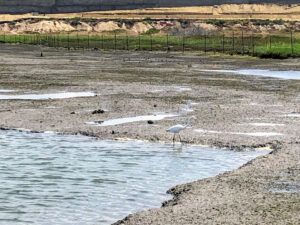 The trail will take you east along the edge of the lagoon, and there are several vantage points where you can sit and watch birds foraging in the mudflats.
If you keep a close eye out, several interpretive signs point out examples of numerous native plant species seen at the lagoon.
Hiking the Trail
The hike is straightforward, that is, until you get to Annie's Canyon Trail. You have two options here. The first way is walking through the narrow canyon and climbing up an attached metal ladder.
The second way is a more comfortable option in which you walk up a dirt switch-back trail, which leads to the top and allows for an excellent vantage point of the San Elijo Lagoon and the Pacific Ocean.
After our enjoyable hike, we decided to head across the street and set up all of our beach gear over at Swami's State Beach. (Second time this month!) It was an epic day.
---
Our August Beach Adventures- San Diego Summer 2019
San Diego Summer at Oceanside City Beach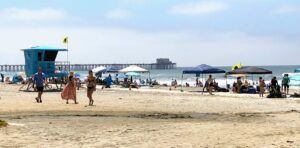 On the second of August, I took my girls over to Breakwater Way Beach in Oceanside. I had never set up on this beach before, so I was excited to see how it would be.
The day was perfect, as you could not ask for better weather. The water was warm, and the girls were in the water most of the day.
I had my adventures as well. I walked a short distance to check out the San Luis Rey River as it was quite a shallow tide.
Over here at the San Luis Rey River Estuary is an excellent spot to go bird watching, especially in the wintertime.
Again this was the first time I could walk within this 'lagoon,' and it was pretty cool!
On this day, the river was going out to the ocean, so several children rode their boogie-boards on a natural 'lazy river.'
Oceanside Pier
Later the girls and I headed over to the Oceanside Pier to see if I could get some good shots of the surfers and anglers and several under the pier photos.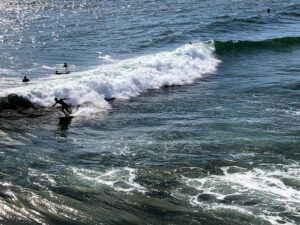 ---
Border Field State Park and the Tijuana River National Estuarine Research Reserve
I have to say that of all of our adventures this summer, coming down here to the southern section of the Tijuana Estuary was my favorite by far.
I have wanted to come down here for a long time, but time and distance have kept me away thus far. But today, we were on a mission!
We headed south for over an hour to finally arrive at the US/Mexico border and Border Field State Park.
Taking note of the map above, the Tijuana Estuary is separated into two parts.
North of the Tijuana River Inlet is known as the Tijuana Slough National Wildlife Refuge, while south of the inlet is Border Field, State Park.
Tijuana River Valley
Located within the Tijuana River National Estuarine Research Reserve, the Tijuana Estuary is the largest coastal wetland in Southern California. It is unique because it has never had a highway or railroad track transversing it, like all other San Diego coastal lagoons.
There is something special about being in an area with such minimal disturbance in terms of development.
With a bit of imagination, it is as if you can transport yourself back in time and feel what it was like hundreds of years ago.
Who is in Charge?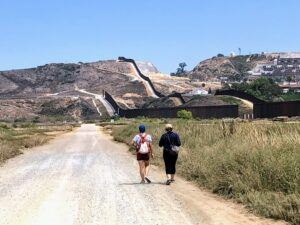 At the Border Field State Park, there are no Park Rangers, but instead, the Border Patrol has complete 24/7 jurisdiction.
I have to say that the towering 20-foot high Border Wall was incredibly intimidating at first, and it took me a good hour to get used to its presence.
On the Beach at Border Field State Park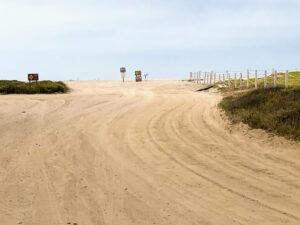 Like every time I hike to the beach, I can not wait until I see the water, and this time was no exception.
Over here at the Tijuana Estuary is one of the best spots in San Diego to go birding. On this day, there were hundreds of birds lining the shore.
Sewage, You Say?
I remember learning about this area extensively in college. You see, every winter, after a big storm, raw sewage from Mexico flows into here.
I couldn't stop thinking about that the entire time we were hiking.
Every winter, the beaches of Imperial Beach are closed because of high levels of bacteria in the water.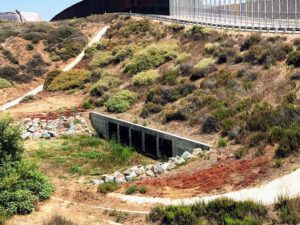 I would like to mention that this spot is how old all of the vegetation is. There is something special about mature plants that I find fascinating to no end.
International Friendship Park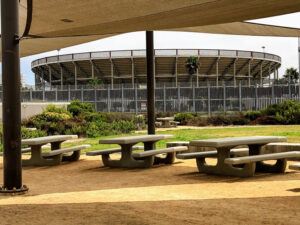 The International Friendship Park is located in the southwestern corner of Border Field State Park (and the USA). The US Border Patrol allows access to the park by car on Saturday and Sunday from 10 am to 2 pm.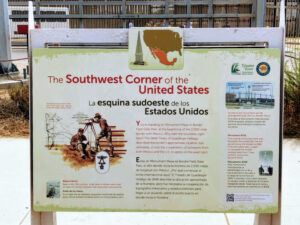 All other times you may enter the park, but you must walk 1.8 miles (one-way.)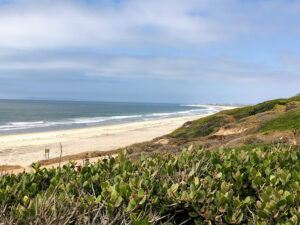 If you would like more information about Border Field State Park, please click on the link.
---
Old Town San Diego State Historic Park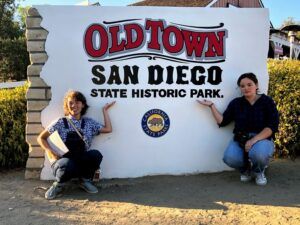 I didn't mention this earlier, but the only way my girls would come with me to the Border Field State Park was to promise them that we would end our day over at Old Town State Park.
Two years ago, I brought the girls here, and they fell in love with the rich history that resonated here. Did you know that Old Town is the birthplace of California?
Throughout the park, you may tour original buildings from the mid-1800s.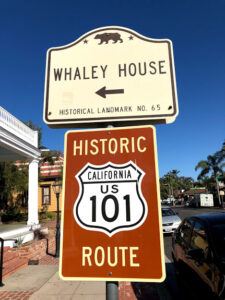 Do you like Ghost Tours? Located here at Old Town is the Whaley House Museum, the most haunted house in the USA!
We took a tour two years ago, but sadly we encountered no ghosts, but we did see a 19th-century working kitchen!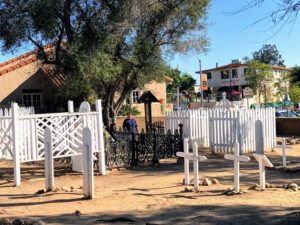 Three blocks away from the Whaley House is the El Campo Santo Cemetery which you can tour at night.
That is if you are brave enough.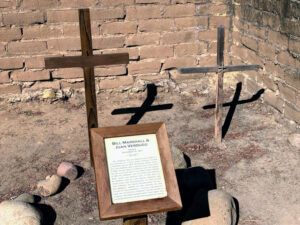 ---
Agua Hedionda Lagoon Nature Center and South Ponto Beach- Carlsbad
On the 19th, the girls and I headed over to the Agua Hedionda Lagoon Nature Center in Carlsbad. I thought it would be fun to go for a mini-hike and check out the Native Garden.
I have written extensively about the Agua Hedionda Lagoon, so please click on the above link if you would like more information.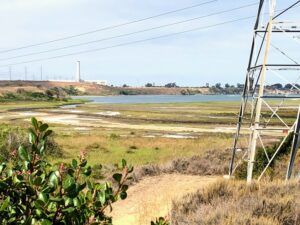 There is a short trail here that you can hike, located down the hill from the Nature Center. It is a great place to go and soak in the sights of the back end of the Agua Hedionda  Lagoon and take in all the aromatic smells from the surrounding coastal sage scrub.
Oh, how I love this smell!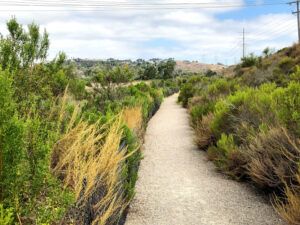 At the end of the Agua Hedionda Lagoon Nature Center Trail, there is a vernal pool.
One of the great added features of this nature center is that there is a free coffee machine. So I eagerly made myself an espresso, sat on a lounge chair, and sat back, looking at the lagoon.
It was a special moment for me.
As a bonus, my daughter treated herself to a very affordable succulent plant as a souvenir.
If you are ever in the area, I highly recommend visiting here. There is so much information that you can learn to help familiarize yourself with many of the plants and animals found on the coast of San Diego.
South Ponto Beach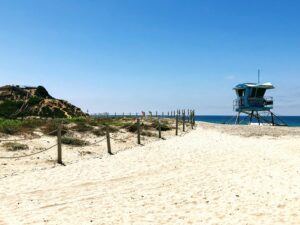 After about an hour at the Agua Hedionda Lagoon Nature Center, we headed south in Carlsbad. We ended up over at South Ponto Beach, which is found on the western border of the Batiquitos Lagoon.
Seeing that it was a weekday and before noon, we were able to find free on-street parking. Yay!
I was excited to set up our beach stuff here for the first time. The beach here is very open; thus, a great breeze was flowing throughout the day.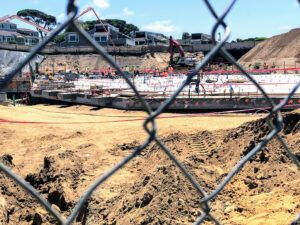 I headed up top to the bluff overlook to see how construction was going on the soon-to-be Encinitas beach hotel.
—>Alila Marea Beach Resort Encinitas<—
When I first encountered South Ponto Beach, I was taken aback by how rustic it still was in this day and age.  It is rare to find any undeveloped coastal lots in Southern California. It made me a bit sad to tell the truth, to see all of this construction going on.

Last year I spent over an hour taking pictures of all the dune plants growing in this once empty lot.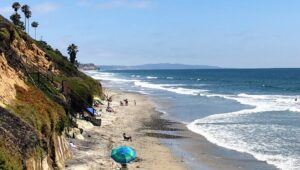 Once descending the stairs in despair, I continued my journey south toward Grandview Beach to pay my respects for the recent tragedy.
On August second, around 3 pm, part of the cliff at Grandview Beach collapsed and claimed three lives and injured two. Passing by the memorial, I could not help but feel for the community. The whole situation was just awful.
As a rule, you should never sit close to the bluffs and stay at least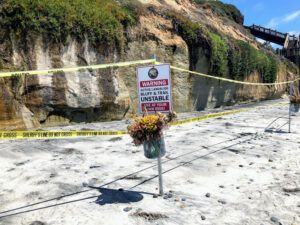 ---
Moonlight Beach- My Mental Health Day?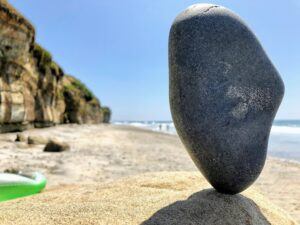 So guess where I wanted to go, in the first week of my new life? As I mentioned up above, I was not looking forward to having my kids not at home anymore.
Where can I go to heal my soul?
The Beach!!
Why did I pick Moonlight Beach? I have been coming to this beach for over 30 years, and I yearned for familiarity.
Moonlight Beach is centrally located, so I was able to walk south for 2 miles toward Swami's and 2 miles north to Beacon's Beach.
Walking South on D-Street Beach and Boneyards
I love this walk and also love to document the plant growth on the bluffs. Here is also a great place to go bird watching as not too many people walk this beach, and the birds love to hang out here.
Oh, and also do not be surprised if you happen to see others without any clothes on. As I said before, this beach is isolated.
Before you get to Swami's State Beach, there is a great spot to check out the waves while walking on the reef.
Moonlight to Beacon's Beach
Walking north from Moonlight Beach to Beacon's Beach is a bit different from going south towards Boneyards.
Here is where you can ogle over the enormous houses on the bluffs and compare each of the private staircases that descend to the beach.
Beacon's beach has a quaint switchback style dirt path that takes you up top and allows you the most incredible ocean views.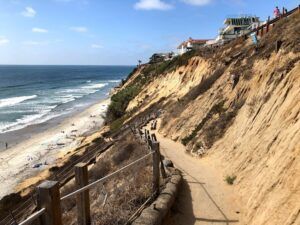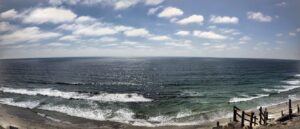 Many locals like to sit here and watch when storms are coming onshore, I hear this is a prime location to watch lightning shows.
---
San Diego Summer Fun in September!
A Surprise Trip to Oceanside Pier!
On Labor Day weekend, my husband and I received the most significant surprise! Both of our girls came home for two days!
Now I work on weekends, so my time with them was limited. Guess what I wanted to do when I got back from work?
Yes, a trip to the coast was in order! On Sunday night, we all headed to the Oceanside Pier to check out how the ocean was doing.
What we found was mass crowds of anglers stretching the entire length of the pier! It was a warm and humid night with completely flat seas.
The water looked like liquid tar. It was a sight to see, and I am so happy that we could share our experience as a family.
---
Escaping the Heat in Pacific Beach
In the first week of September, Southern California was experiencing a prolonged heatwave. The temperatures inland were triple digits, and did I mention that we have no air conditioning?
To get some relief from the heat, I decided to take my Mother-in-law to the coast for the day. We headed south to Pacific Beach.
We parked over at Paradise Park and walked south toward Crystal Pier. Trying to get some relief from the heat, we walked onto the pier. I wanted to see what was going on with all of the surfers riding the waves.
The weather on the coast was pretty miserable as it was hot and sticky. We watched as a surprise storm system as it moved in.

I was also able to document the progression of the storm while taking photos over at Mission Bay.
My only complaint was that it never really rained on the coast. At most, it rained huge drops intermediately for about 30 minutes.  I did feel nice, though!
---
San Diego Summer Fun 2020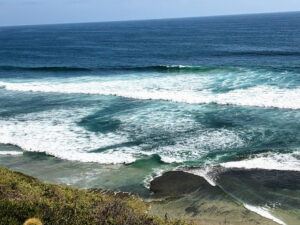 So, I am looking forward to having my girls back home next summer as the beach isn't the same without them. I will be brave, though, and make my way to the coast whenever I have the chance, alone. I need to get used to being alone. But as an introvert, I think I have that already covered.
I may have motivated you to come down to San Diego for a visit. We have some of the most beautiful beaches in the world, and do not get me started on the massive biodiversity of plants that you can find down here! Thank you for taking the time and sharing your experiences with us.
Until next time!
I have always had a deep-seated passion for the Ocean Environment which ultimately led me to receive a degree in Marine Biology. Living in the San Diego area for over 30 years, I have extensively explored the 70 miles of San Diego's coastline, and I am here to share! Please use my website to your advantage and have a look around at all the wonders that the beaches of San Diego can offer you!