San Diego has a long history of surf culture. San Diego's beaches are infamous because of this culture (Old Man's, Windansea, Tourmaline Surfing Park). Today I would like to list some of the best surfing beaches in San Diego. It is important to note that I will be covering the entire San Diego County, starting North.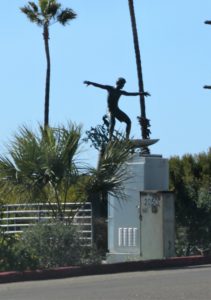 To add a bit of semblance to this list, I will add a linked google map to each site. I will also be specifying the wave type and direction, which swell/ wind combination works best, the reliability of the location, and any additional information that I find interesting or have written about in a prior post.
Continue reading "Best Surfing Beaches in San Diego"
I have always had a deep-seated passion for the Ocean Environment which ultimately led me to receive a degree in Marine Biology. Living in the San Diego area for over 30 years, I have extensively explored the 70 miles of San Diego's coastline, and I am here to share! Please use my website to your advantage and have a look around at all the wonders that the beaches of San Diego can offer you!