Can you believe that 2020 is almost here? Me neither! One of my New Year's resolutions is to go to the beach more. How about you? At San Diego Beach Secrets, our primary goal is to be as informative regarding anything and everything there is to do and see on the coast of San Diego.
So here, I present to you our very first newsletter- the San Diego Beach Buzz!
Down below are a few examples of things to do on the coast of San Diego County for January.
Important Information Concerning the Ocean Waters in January
To start, I must get this pertinent information out of the way. It is not advisable to enter any of the beaches off the coast of San Diego County in January, especially after heavy rains.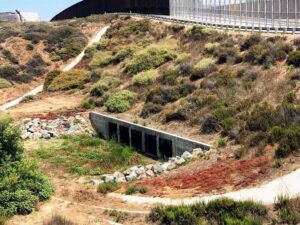 All beaches south of Coronado are closed due to sewage contamination from Mexico, while all San Diego County beaches are also closed due to dangerous urban runoff after recent rainfall.
Unfortunately, this is a common occurrence here in San Diego during the winter months. There are usually signs posted, warning of high bacteria levels, but I highly recommend not entering the water at all, especially near river mouths (lagoon inlets)
Continue reading "San Diego Beach Buzz- January 2020"
I have always had a deep-seated passion for the Ocean Environment which ultimately led me to receive a degree in Marine Biology. Living in the San Diego area for over 30 years, I have extensively explored the 70 miles of San Diego's coastline, and I am here to share! Please use my website to your advantage and have a look around at all the wonders that the beaches of San Diego can offer you!