Welcome back! Can you believe how fast the month of January has gone by? Wow! Down below are some fabulous events that are happening on the coast of San Diego in February. Now, I am sure most in the country can not even imagine that here in February, the average high temperature in San Diego is 65 F (18 C). Pretty nice, yes? While most of the country is dealing with snow,  here in San Diego we are wondering if we need sunscreen. Let's now take a look at what is happening this month, shall we?
San Diego February Marathons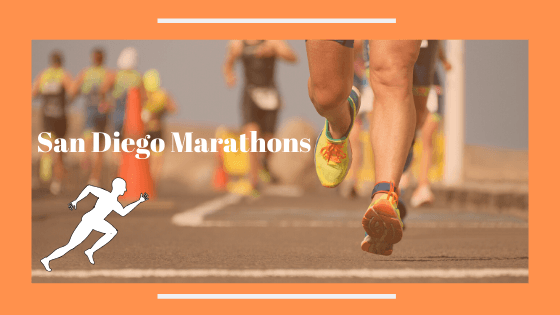 There seems to be a wide variety of San Diego marathons to choose from in February! I was pleasantly surprised at the variety that is offered.
11th Annual Warrior Spirit 5k Run/Walk Family Festival
Website
Time: Registration-8:30 am and Opening Ceremonies-9:15 am
Sponsored by the Mitchell Thorp Foundation, on Saturday, the 1st starting over at Poinsettia Park in Carlsbad, join others to race to support those with life-threatening childhood diseases and their families.
"Funds raised from the event will go toward MTF's Families Team Pages where their bills will be paid from. MTF's Programs; Medical & Home Assistance, Healing & Rehabilitation, and Wheelchair Conversion Vans Programs."
There will be live music, food and health vendors, Kids Fun Zone Area, mini-therapy ponies, a dance contest, and even a costume contest. Registration is $45. Click on the above link for more information.
Cardiff Kook Run and Costume Contest
Time: 7 am- 10 am
On Sunday, Feb 9, join the fun and run in costume! Races that are offered include a 10K, 5K, and Kid's K next to the Pacific Ocean in beautiful Encinitas. Activities begin at 7:30 am, and two types of awards will be presented afterward around 9:30.
The top three male and female winners of the 10k win $300, $200, and $100. There is also a costume contest where the top 3 who best express the "spirit of the Kook" will win, $250, $150, and $100. For more information, please click on the above link.
---
Mermaid Half Marathon San Diego
Time: 7 am- 12 pm
On Feb 8, located at Mission Bay and Fiesta Island, the Mermaid San Diego Run is a race, especially for women, which offers 10K, 5K, and a Half Marathon.
The course is flat and easy, with glorious views of Mission Bay. If you are not much of a runner, walking is also encouraged, and this marathon also offers a virtual course as well. Click on the above link for more information.
---
Cabrillo Sunrise 5k 2020
Time: 6:30 am – 8:30 am
Phone– (619) 222-4747
On Feb 8, located at the Cabrillo National Monument, join family and friends to walk or run through San Diego's only National Park. The race begins on the upper Monument, passes the Lighthouse, down to Bayside Trail, and finishing back up at the Visitor Center.
Check-in is at 6:30 am, with the race beginning at 7:30 am. All proceeds go to the Cabrillo National Monument Foundation, which funds educational, scientific, cultural, and historical programs and activities within the park. The price is $35.
---
14th Annual Tritonman 2020
Website– http://tritonman.com/
Time: 5 am – 10 am
On February 15th and 16th, the UC San Diego Triathlon Team is hosting the Tritonman 2020 on the historic site of Fiesta Island at Mission Bay. In 1974, the very first modern triathlon took place (run-bike-swim-run) on Fiesta Island.
UCSD is proud to keep the tradition alive with the Tritonman- a 750m swim, 21K bike, and 5K run. There are two USAT-Sanctioned races offered, an Elite Development Draft Legal race on Saturday and a beginner-friendly Classic on Sunday.
---
San Diego Lagoon and Nature Center February Events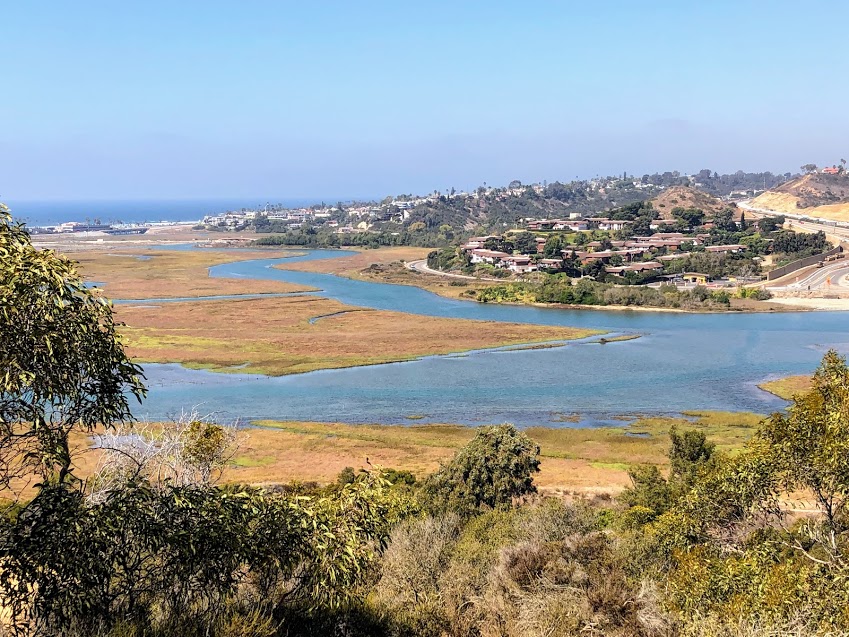 Every month there is something new and free to do at almost every San Diego Lagoon and Nature Center. Whether you would like to hike or bird watching or both, check out all that is offered. I will also link any additional information, so please have a look.
Buena Vista Audubon Nature Center February Events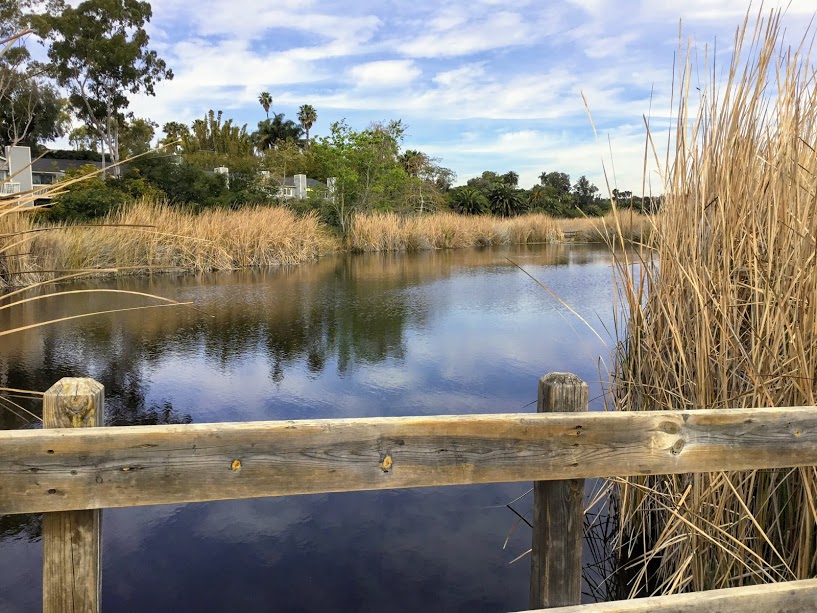 6th– Leo Carrillo Bird Walk from 8 am to 10:30 am. Every first Thursday of the month, walk the trails and explore inside the Leo Carrillo Ranch Historic Park with Jane Mygatt (jane.mygatt@gmail.com). Meet at the Trailhead near 2925 Via Conquistador, Carlsbad. FREE
9th– Birdathon with Steve Bard- All birders of all ages and experiences are welcomed to join in on the fun. You may pledge an amount per species or a predetermined sum. For more information on how to participate, please contact Steve at stevanbrad@gmail.com.
15th- San Dieguito Lagoon River Park Walk from 8:30 am to 11:30 am. Meet at the San Andres Dr. Trailhead. The event is organized by John Haddock (760 941-7824).
22nd- Coastal Birding 101 from 9 am to 12:30 pm. Meet at Maxton Brown Park. This event is organized by Tom Troy (760 420-7328). The walk will go to the ocean and the lagoons wier, all the while keeping a lookout for shorebirds, waders, and songbirds.
---
Agua Hedionda Lagoon Events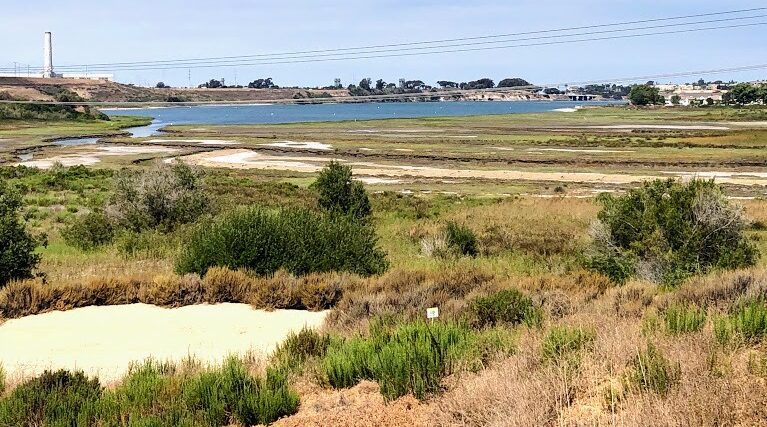 Every Saturday- Each Saturday, yoga is offered at the Agua Hedionda Lagoon Discovery Center from 9 am to 10:30 am hosted by Elaine.

29th– Hubbs Trail Cleanup from 9 am- 12 pm. If you are interested in volunteering to help clean up, please contact lauren@aguahedionda.org or call 760 804-1969.
---
February Events at Batiquitos Lagoon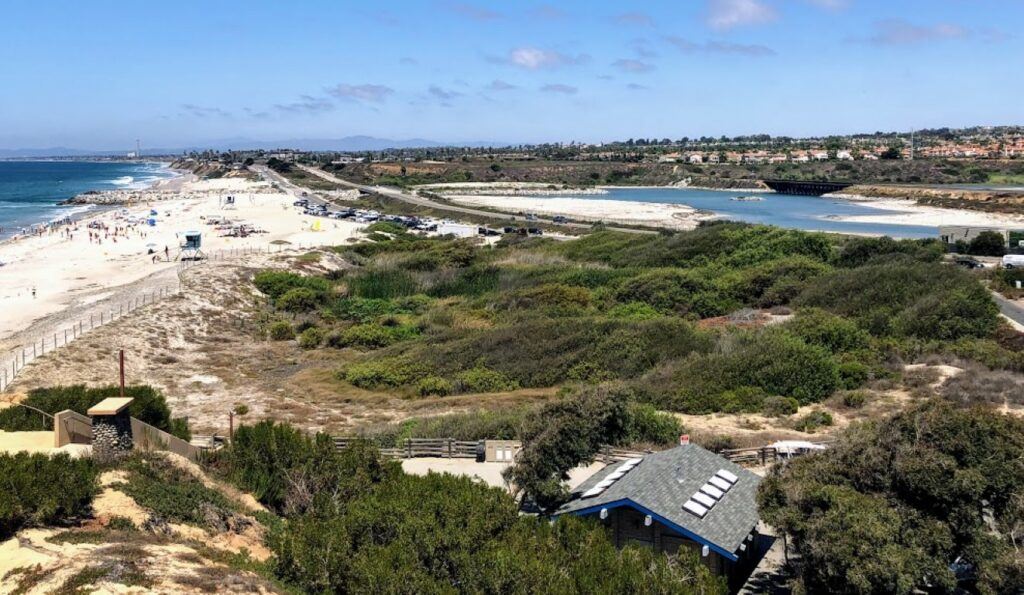 Website– http://www.batiquitosfoundation.org/2017/lagoon/event-calendar/
1st- All are welcome to assist in Restoration and Trail Maintenance at 9 am. Meet up at the Batiquitos Lagoon Foundation Nature Center
8th- Speaker Series is a free event for the public. The topic is Birds, which is presented by docent Patti and Birder Mike Gollong. After the talk, join them both for an easy trail walk to view migratory birds. Meet at 10 am, Batiquitos Lagoon Nature Center
14th- Monthly Bird Count– Meet at the Gabbiano Lane Trailhead, and do not forget your binoculars!
15th- Restoration and Trail Maintenance at 9 am. All are welcome. Meet up at the Batiquitos Lagoon Foundation Nature Center
---
The Nature Collective at San Elijo Lagoon
1st- Guided tour (10 am to 1 pm) with naturalist Mike Blanco around the Nature Center Loop Trail. Watch and listen for a variety of birds within the salt marsh and mudflats. Also, learn about the native plants along the trail.
2nd- Family Fun Day ( 11:30 am to 1:30 pm). Hands-on activities, craft making, and animal encounters especially suited for children nine and under.
10th– Rios Trail Bird Count (7:30 am to 12 pm). Follow specific routes and count each bird you see and hear. Each group has at least one experienced bird watcher. Ages 16 and up are welcomed to join.
15th- Harbaugh Seaside Trail Maintenance. A unique habitat restoration event for the newest saved lands next to the lagoon. Help plant native plant species from 9 am to 12 pm. Ages 12 and up are welcome to join.
16th- Great Backyard Bird Count- All ages and skills are welcomed (10 am to 2 pm) to participate in a global community science bird count. Each group will have one experienced bird watcher.
---
San Dieguito River Park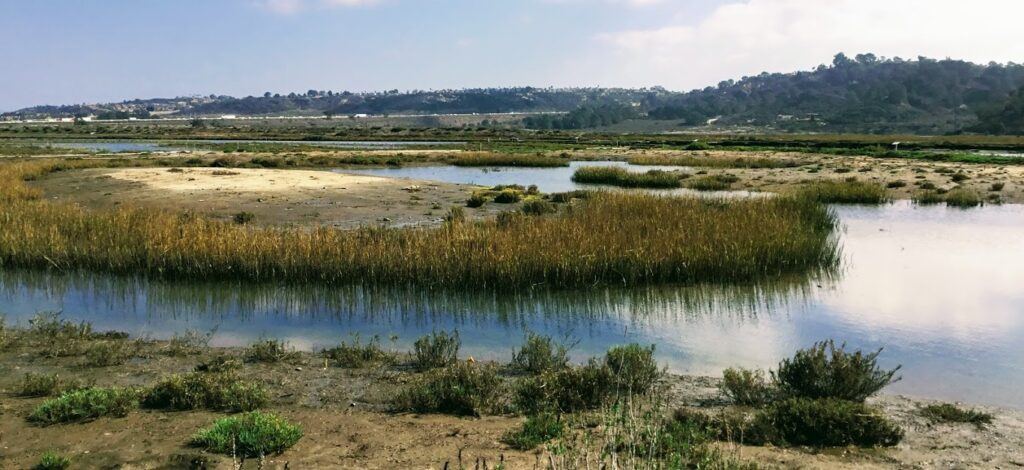 1st- International Wetlands Day volunteer event at Brigantine Basin from 9 am to 12 pm. Help clean and restore the area by picking up trash and pulling weeds. Meet up at 3193 Camino Del Mar and call (858) 755-6959 for more information

2nd– Monthly Bird Count hosted by expert birdwatcher Jane Lesley (7:30 am to 12 pm). Meet at the San Andres Dr. Interpretive Kiosk. Learn about identification, habitats, behaviors, and migrations of local and visiting birds. For more information, please call (858) 663-6568 or email Janelesley@earthlink.net
9th- Volunteer Trail Maintenance Event (8 am- 11 am). Join Park Ranger Felipe to help clear brush to improve trail conditions. Please, RSVP- (858) 674-2275 x 14 or Leana@sddrp.org
15th- San Dieguito Lagoon Bird Walk- (8:30 am- 11:30 am) Join John Haddock, a member of Buena Vista Audubon Society, to discover the birds of San Dieguito Lagoon and learn more about the ecosystem of the local area. Meet up at the San Andres Dr. Interpretive Kiosk.
---
Famosa Slough
15th- Monthly Nature and Bird Walks at 1 pm. Meet at the kiosk by the corner of Famosa Blvd and W Point Loma Blvd.
---
Whale Fest at Birch Aquarium
Website
From Feb 8 to the 16th (11 am-3 pm), come and celebrate a week-long celebration for whales over at Birch Aquarium. All activities are included with the price of admission. Activities include-
learn fascinating whale facts as well as local species
learn how to spot migrating whales from Tide Pool Plaza
scavenger hunt which includes a prize
on the weekends there are additional activities available

meet whale experts from Scripps Institute of Oceanography
whale arts and crafts
whale coloring station
---
February Events in Downtown San Diego
Every Sunday- From 1 pm to 4 pm, the Coronado Ferry Landing offers a free winter concert series that showcases local talent.

8th & 9th- 38th Annual San Diego Chinese New Year – Free event located in Downtown San Diego on 3rd and J St. Celebrate the Year of the Rat from 10 am to 5 pm. This is a family-friendly event with traditional and cultural entertainment, vendors, food, classical dance troupes, kung fu, Lion and Dragon dances, and much more!
14th– Sweetheart Sail– San Diego Sail at Maritime Museum– Enjoy a three-hour sail around San Diego Bay with your Sweetheart! Champagne and chocolates are included. Click on the above link for more information.
22nd– San Diego Marti Gras- Marti Gras Beads, Bites, and Booze Tour– Celebrate 2020 in Downtown San Diego by tasting Marti Gras inspired food and drinks offered at some of the finest restaurants in the Gas Lamp Quarters, all the while collecting beads.
The price for the self-guided adventure is just $25 and covers 20 food tastings as well as 20 drink tastings. There is also a "secret" Carnival after-party, which will feature Brazilian music, dancing, and entertainment.
---
San Diego's Half Priced Museum Month!
San Diego Museum Month– For the entire month of February, enjoy half-priced admissions to over 40 San Diego museums! For those that are especially interested in the ocean, here are some notable places to check out!
Birch Aquarium at Scripps
California Surf Museum
Living Coast Discovery Center
Maritime Museum of San Diego
Tijuana Estuary Visitor Center
Getting a 50% off pass is easy, and you do not even have to be a San Diego local to get one. Just go to any San Diego County of City Library, any Hilton Hotel, as well as any San Diego Macy's department store. There are some exceptions, so please go here for any additional information.
---
San Diego Whale Watching in February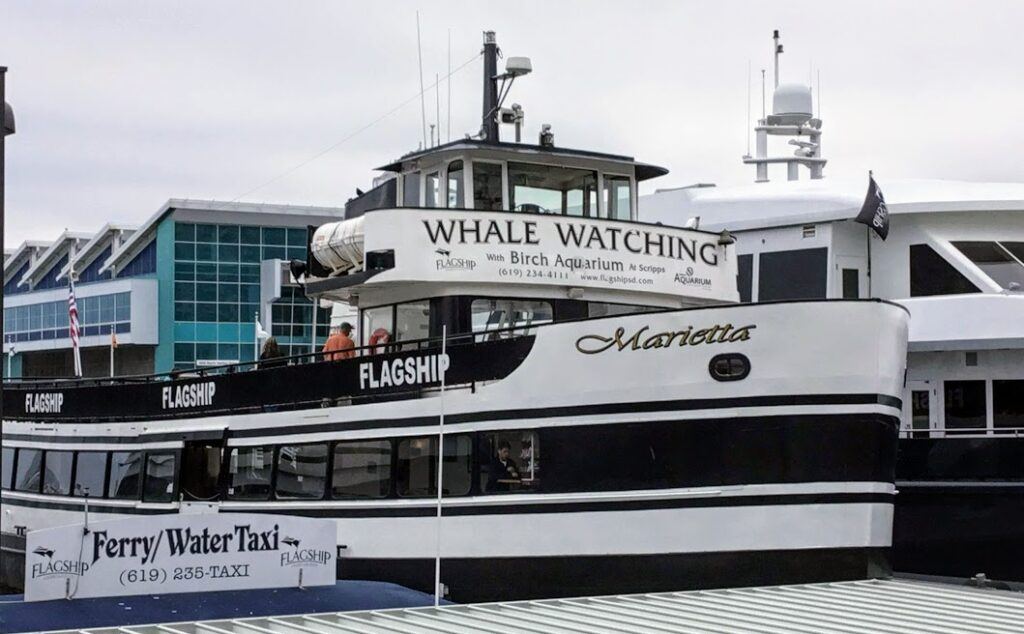 February is always a great month to go whale watching! The Gray Whales are still on their southern migration route, which has them closer to shore compared to when they are heading back north after April.
I have been keeping a close watch via social media, and gray whales have been spotted every day. If you would like more information, here is a complete list of all available whale watching tours in San Diego.
Best Bluffs for Whale Watching in San Diego
I would also like to leave with you a few bluffs that you can go to and sit and watch the whales pass by if you are more inclined to stay on land.
Patience is key here, as it may take some time before you see a whale spot on the horizon. But let me tell you that when you do see your first spot, the thrill that you will experience is out of this world.
South Ponto Beach
Beacons Beach
Swami's State Beach
Torrey Pines State Natural Reserve
La Jolla
Sunset Cliffs
Cabrillo National Monument
San Diego Tidepooling in February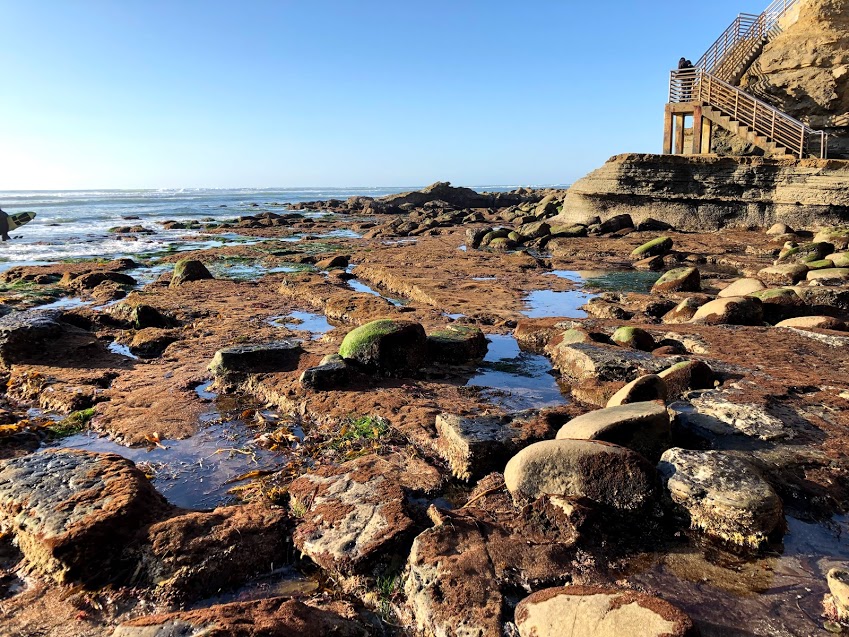 The month of February has a few days that would allow for superb tide-pooling. Here are the dates when the tide is the lowest while the sun is still out.
For more information on where all of the fantastic spots to see tide pools, please see Top 10 Best San Diego Tide Pools
If you are interested in a guided tour, Birch Aquarium offers just that for $18 ($15 for members).
8th (2 pm-4 pm) at Dike Rock
9th (3 pm-5 pm) at False Point
22nd ( 2 pm-4 pm) at Dike Rock
So there you go! There sure is a lot of things to do in February on the coast of San Diego, especially for free. Please leave any comments or questions that you may have down below.
I have always had a deep-seated passion for the Ocean Environment which ultimately led me to receive a degree in Marine Biology. Living in the San Diego area for over 30 years, I have extensively explored the 70 miles of San Diego's coastline, and I am here to share! Please use my website to your advantage and have a look around at all the wonders that the beaches of San Diego can offer you!