Welcome back! Can you believe how fast the month of January has gone by? Wow! Down below are some fabulous events that are happening on the coast of San Diego in February. Now, I am sure most in the country can not even imagine that here in February, the average high temperature in San Diego is 65 F (18 C). Pretty nice, yes? While most of the country is dealing with snow,  here in San Diego we are wondering if we need sunscreen. Let's now take a look at what is happening this month, shall we?
San Diego February Marathons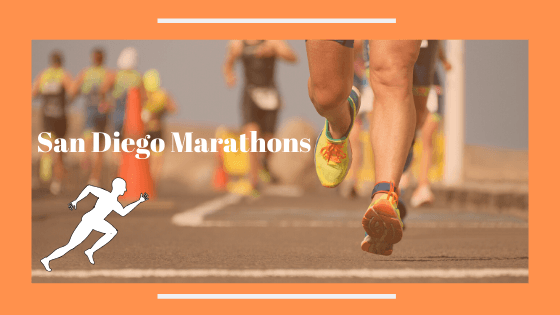 There seems to be a wide variety of San Diego marathons to choose from in February! I was pleasantly surprised at the variety that is offered.
11th Annual Warrior Spirit 5k Run/Walk Family Festival
Time: Registration-8:30 am and Opening Ceremonies-9:15 am
Sponsored by the Mitchell Thorp Foundation, on Saturday, the 1st starting over at Poinsettia Park in Carlsbad, join others to race to support those with life-threatening childhood diseases and their families.
"Funds raised from the event will go toward MTF's Families Team Pages where their bills will be paid from. MTF's Programs; Medical & Home Assistance, Healing & Rehabilitation, and Wheelchair Conversion Vans Programs."
There will be live music, food and health vendors, Kids Fun Zone Area, mini-therapy ponies, a dance contest, and even a costume contest. Registration is $45. Click on the above link for more information.
Continue reading "San Diego Beach Buzz- February Events 2020"
I have always had a deep-seated passion for the Ocean Environment which ultimately led me to receive a degree in Marine Biology. Living in the San Diego area for over 30 years, I have extensively explored the 70 miles of San Diego's coastline, and I am here to share! Please use my website to your advantage and have a look around at all the wonders that the beaches of San Diego can offer you!