With over 70 miles of coastline, San Diego tide pools are not as common as one would expect. You see, it all depends on the topography of the shore. Here I would like to present to you the top 10 San Diego tidepools. I will be starting in North County San Diego and finally will be ending at the most southern location in Point Loma.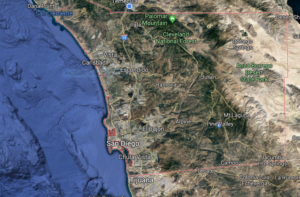 I have linked each address to a Google Map to make it easier for you. Also, please click on each photo to see a larger version.
As a rule, you should always check out the Tidal Chart before heading down to the beach. The best time to check tide pools is during a low tide.  Anything below a +1 is an opportune time to visit. In fact, if you can go during a negative tide, now that would be far superior, but most of those only happen in the winter time.
I have also included a pamphlet, courtesy of the Cabrillo National Monument, which will help you identify some of the tide pool specimens. Have a look and print it out!