At the beach, life is different Time doesn't move from hour to hour but mood to moment. We live by the currents, plan by the tides, and follow the sun. Anonymous
Discovering San Diego Beaches
 Sometime back, I remember reading that San Diego beaches are considered some of the most beautiful beaches in the world. So it was only logical that when I moved down here from Los Angeles to go to college, it was my mission to see if this theory was correct. Are the beaches of San Diego such a big deal?
Though I had been to San Diego only once as a child,  the one thing I remember is Mission Beach. Well, when I finally went out to explore the San Diego coastline, I was not let down, not by a long shot! That was as far as my association with San Diego beaches went, flat and sandy.
For the Love of the Ocean
For as long as I can remember, I have always loved everything there is about the ocean. Growing up, I was fortunate enough to live less than five miles from the coast.
As a child, I would study whales and sharks and write up reports just for fun. I was that child who sent in letters imploring all to stop Japanese Whaling and the Canadian Fur Seal Hunts: you know, that typical kid (not really.)
At San Diego State University, I studied Marine Biology and later graduated with a degree in Biology. Did I also mention that my Spirit animal is a Blue Whale? Maybe I will explain that another time…
---
 Biology Major at San Diego State University
After moving down here, it was no big surprise that  I was immediately attracted to every San Diego beach, and I could not wait to explore!
Compared to the flat sandy beaches I was used to in Los Angeles, San Diego beaches are more diverse.  From the flat sandy beaches of Mission Beach to the rocky shores up in North County and the Tijuana Estuary down South: the famous beaches of San Diego offer a large variety of environments to experience.
One good advantage of my Biology major was the field trips:
-Exploring the largest coastal wetland in Southern California, the Tijuana Estuary, located in Imperial Beach and bordered by Mexico.
–Walking around Bird Rock in La Jolla to study the tide pools on an extremely low tide.
-Behind the scene visits at Birch Aquarium and SeaWorld
-Departing on a boat during a full moon to collect plankton and deep water fish specimens; too bad I was sick the whole time (about 3/4 of us were.)
-Helping out a Graduate Student take benthic samples from a boat in Mission Bay.
---
Fisheries Technician
About a year after graduation, I took a position with a private government contractor conducting the Marine Recreational Fisheries Statistical Survey (MRFSS).
In essence, I would find recreational anglers on the coast and beaches of  San Diego County. Once found, I would inquire about their fishing and finally identify, weigh and measure their catches.
It should be noted; that andeven though sometimes I would wear the Fish and Game uniform, I had no power to give anyone a ticket for anything.  I was strictly on the biology side of things.
Each month, I was assigned different locations on the coast to search for anglers to participate in the survey.   These sites included piers, surf-fishing, jetty, launch ramp, or my favorite-1/2 and 3/4 day Party /Charter Boats.
I held this position for over 4.5  years and, as a result, became very familiar with where to find anglers on the 70 miles of the San Diego coastline, especially in the case of locating surf fishing anglers.
It is essential to mention that, sometimes, these anglers were fishing alongside each other. But most often, they were miles away from where I parked, and as a result, this ultimately led me to many discoveries of out-of-the-way places.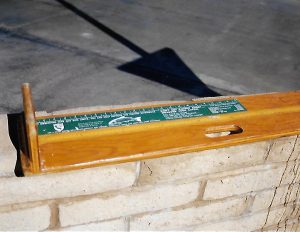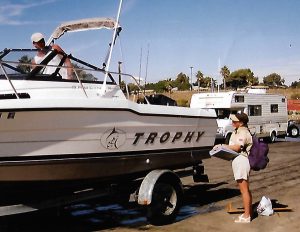 ---
I Love San Diego Beaches

The purpose of this site is to share my experiences via the use of many personal photos taken through the years.
My goal is to have a very comprehensive reference page for everything about San Diego beaches. I would also like to make this site a place to learn new and exciting facts.
With San Diego having over 70 miles of coastline, there are many places still to explore. Together there are so many things yet to learn about history, not to mention the flora,  fauna, and the ocean water itself.
So please, have a look around.
I have also included a resource page in the menu section for all the information you never knew you might need before visiting any of the San Diego beaches.
In the blog section, I have included many photo essays documenting the walks and adventures that my family and I have had on the coast of San Diego.  Please also look at the recent blog menu and proceed to click on each title individually if you would like to leave a comment (I love comments!)
I have just added a Shopping/Review section as well, which offers you many great deals about everything you could ever need for the beach and more!
I hope you enjoy yourself and please look around.
---
San Diego Beaches Through the Years
---
A Trip Down the Coast of San Diego
I want to give you a small introduction to the beautiful beaches of San Diego, starting at the northern shore. Please keep in mind that I have also linked all the available information that I have so far on each beach.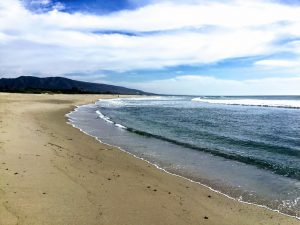 Here we start our trip at Trestles-Middles. As we make our way South, we pass by the private Camp Pendleton campground-San Onofre Beach Campground. Offshore there is an excellent surf break, Church, after there used to be a Church there.  A woman was attacked by a great white shark wading in the water at this beach not too long ago.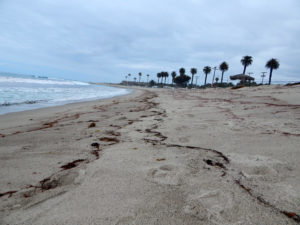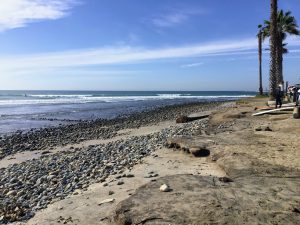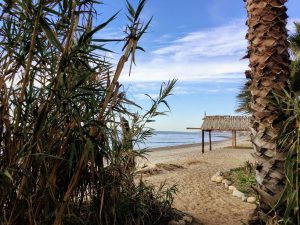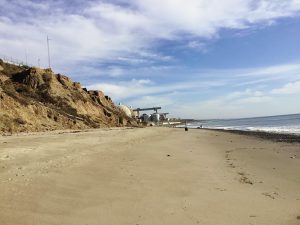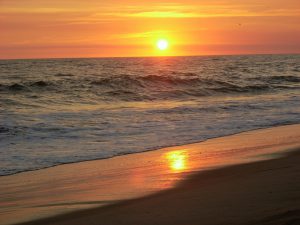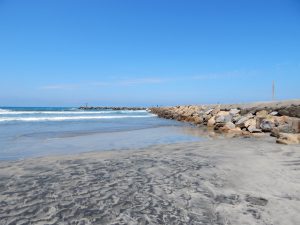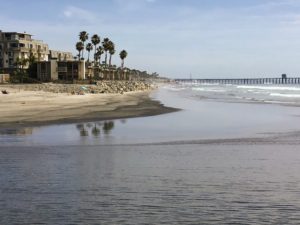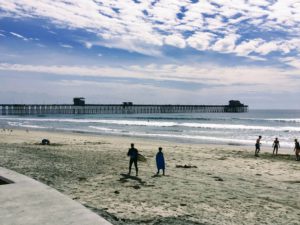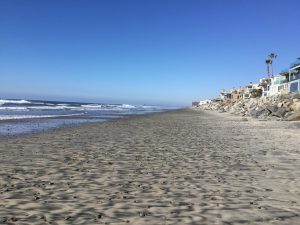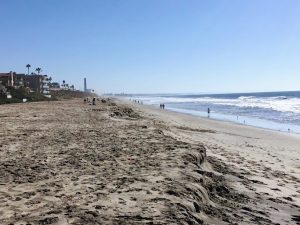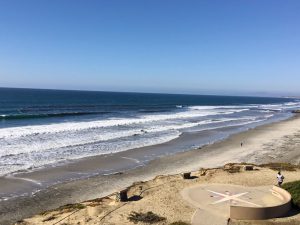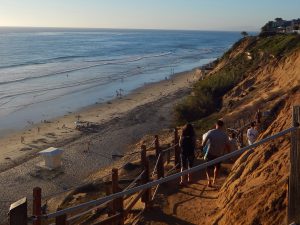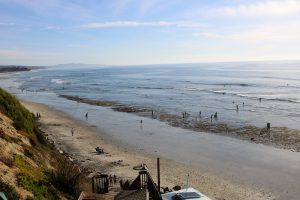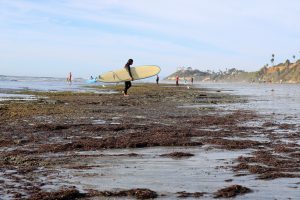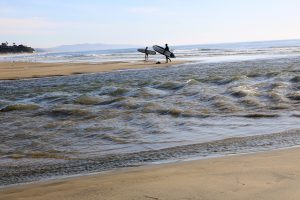 Solana Beach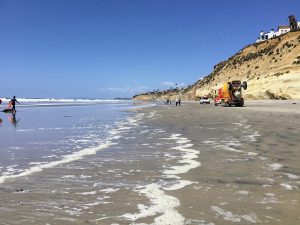 Del Mar Beaches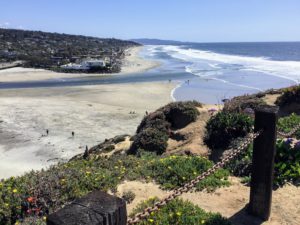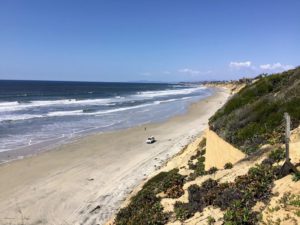 La Jolla Beaches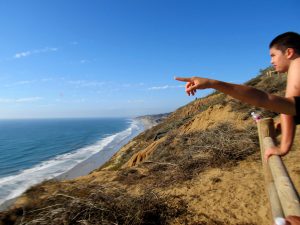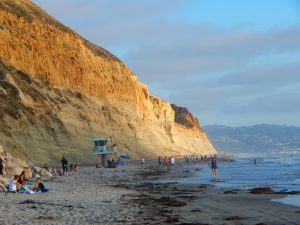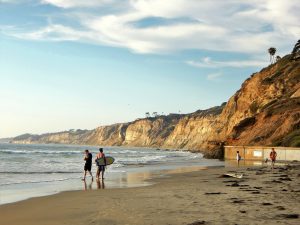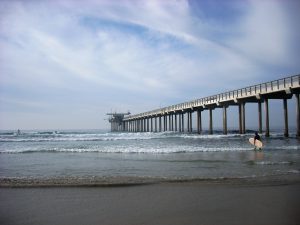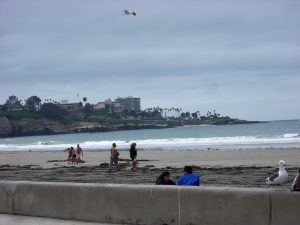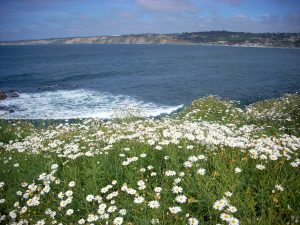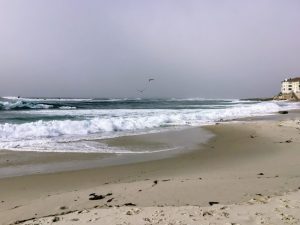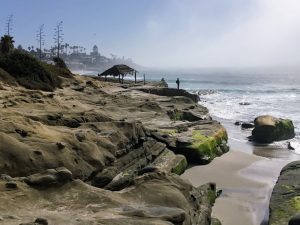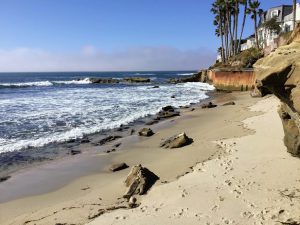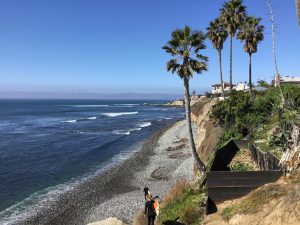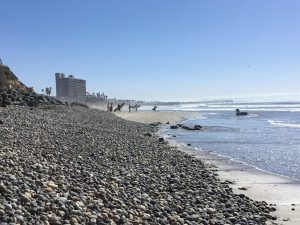 Showcasing the Best Beaches of La Jolla
Pacific Beach and Mission Beach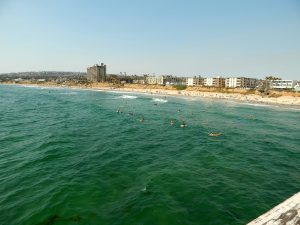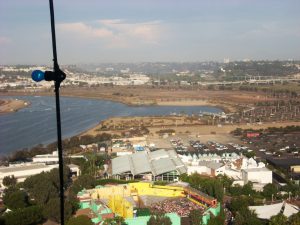 Ocean Beach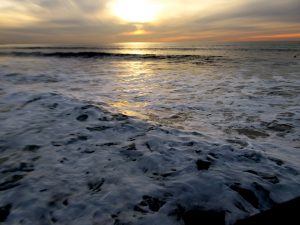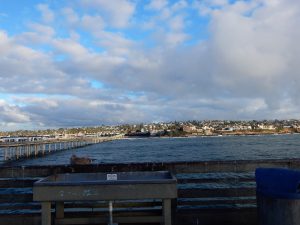 Sunset Cliffs-Point Loma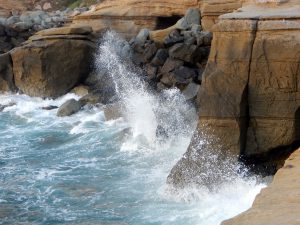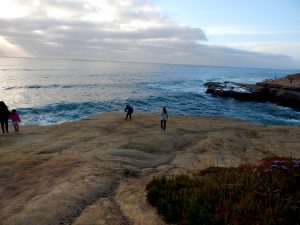 Discover Sunset Cliffs Natural Park
Coronado Island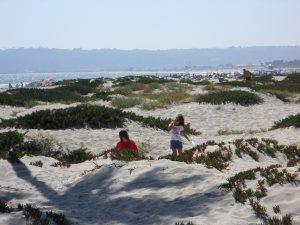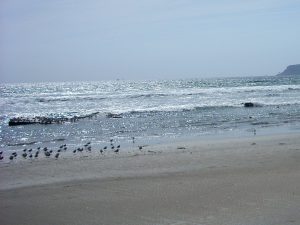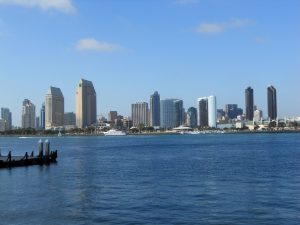 Exploring Coronado Island San Diego, CA
San Diego Bay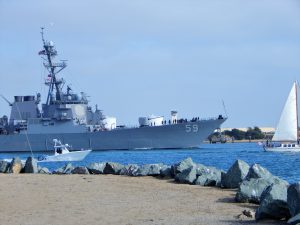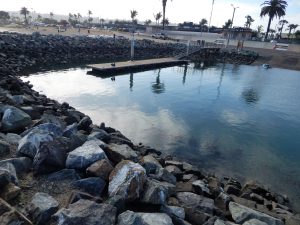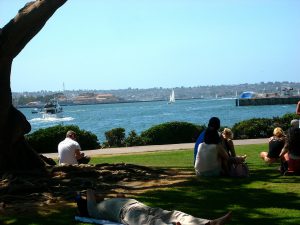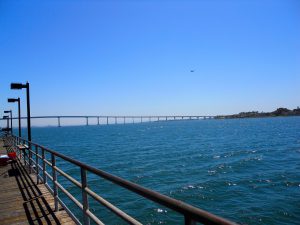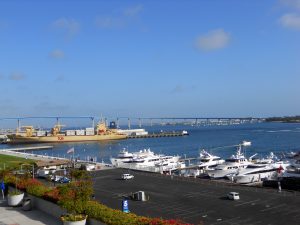 Thank you for joining me on an adventure down the coast of San Diego. As you can see, I have many photos, but  I do not yet have any pictures of South San Diego Bay and Imperial Beach.  I am now on a mission to get down to the border as soon as possible!
If you are interested in visiting any of these San Diego County Beaches, I have included a link to a post with all of the beaches of San Diego County listed with linked addresses.
Do you have any personal photos to share featuring any of the many beaches of San Diego? Please add them to the comment section, as I would love to see them! Do you have a favorite spot?
Until next time!
I have always had a deep-seated passion for the Ocean Environment which ultimately led me to receive a degree in Marine Biology. Living in the San Diego area for over 30 years, I have extensively explored the 70 miles of San Diego's coastline, and I am here to share! Please use my website to your advantage and have a look around at all the wonders that the beaches of San Diego can offer you!