I can not believe that I am writing these words, but all San Diego city beaches are closed to the public as a precaution to the COVID-19 global pandemic. Can you believe what you are reading? I keep thinking that I am going to wake up and this is all a bad dream.
Here is a timeline of events that have been occurring in San Diego County, starting on March 15 to "flatten-the curve," to discourage large gatherings and to maintain social distancing.
San Diego Beach Closures –Timeline of Events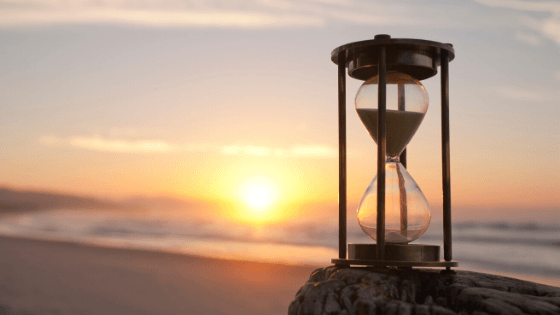 Sunday, March 15- all restaurants and bars are to be closed until April 28.
Tuesday, March 17- the State of California closes all state campgrounds and beach parking lots, but beaches, trails, and non-campground areas are still open.
Thursday, March 19- Governor Gavin Newsom declares a 'shelter-in-place' order for the entire state of California.
Friday, March 20- the cities of San Diego, Oceanside, Carlsbad, Encinitas, Solana Beach, and Del Mar close all parks, beach parking lots, and boat launch ramps. Cabrillo National Monument was closed but stated that it would open back up on April 10. All outdoor areas and trails are still open. (Update- Everything closed until further notice.)
Monday, March 23- due to lack of social distancing and gathering of large groups at several beaches in San Diego on the previous weekend, the mayor of San Diego Kevin Faulconer calls for the closing of all San Diego City-owned lakes, beaches, boardwalks, parks, and trails. The cities of Carlsbad, Encinitas, Solana Beach, and Del Mar, follow San Diego and do the same.
Tuesday, March 24, the Port of San Diego officially closes all parks, trails, parking lots, and boat launch ramps of San Diego Bay. Imperial Beach officially closes all if its beaches.
Enforcing San Diego Beach Closures
As of today, March 26, there has yet to be any new rules; however, the day is still young.
It is quite hard to find much about what is going on at the coast.  There are several videos showing surfers defying the order and getting into the water to surf.
I will be on the lookout for any new information as it comes to light.
Lifeguards and the Sheriff Department are patrolling the beaches. As of now, they are only giving out verbal warnings to those who choose to get into the water walking on the sand, boardwalk, or trail.
It is stated that all the above measures were put into place to discourage large gatherings and encourage social distancing amid the pandemic.
If you are caught in defiance of the new order, you may be charged with a misdemeanor and may be fined up to  1000 dollars, six months in jail, or both.
What do you think of this?
Are There Any Beaches Open in San Diego County?
Out of 70 miles of San Diego County coastline, are there any beaches open? They can't all be closed, can they?
Where can you walk on the sand and breathe in the salt air?  Where can you go surfing?
As of now (check back later), all California State Beach non-campground areas, trails, and beaches are open to the public.
California State Beaches-
All the parking lots are closed. Human interaction with the ocean at these beaches is allowed as long as you are social distancing by keeping 6-feet away from others.
You will be asked to leave otherwise.
The beaches of Oceanside and Coronado are opened as well. Both cities have said that they will be keeping an eye on the situation to ensure that the public follows the social distancing rules.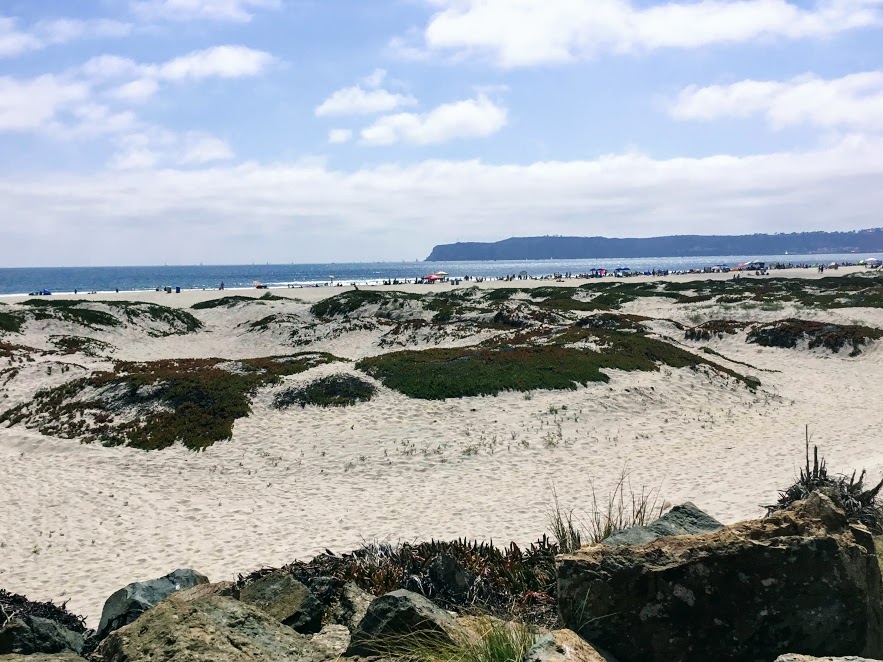 So to reiterate, California State Beaches, along with the beaches in Coronado and Oceanside, are open to the public.
That is for now.
National Park Trails Are Still Open
I thought I would also add that the Tijuana River National Research Reserve trails are still opened. Also, the trails and tide pools at the Cabrillo National Monument are opened as well.
So the trend that I see here is that on the State and National level, the public still has limited access to the coast. While on the city level, not so much.
Please check back as I will be updating as new information becomes available.
---
San Diego Beach Closure Updated Information
Before I list important San Diego beach closure news, I would like to note on who has the authority to shut down coastal access.  The decision of when it is safe to open again is given to the Public Health Officer. On how the beaches are to be open is decided as a body of coastal city mayors.
Additional Beach Closure News-
March 27– The city of Los Angeles closes all of its beaches

Lowers at Trestles (San Onofre State Beach) has been closed

March 28– A surfer in Manhattan Beach (Los Angeles) was given a $1000 citation for defying the order of staying off the beach at 11 am. Earlier in the morning, at 7 am, there were over 150 surfers in the water, between the pier and the El Segundo Jetty. So the police were called, and after announcing via a bullhorn that they all had to leave, everyone left. No one was cited.
March 28-  Jayden Smith, son of actor Will Smith, was seen surfing solo at a deserted Malibu beach. Nothing happened.
March 29– " Defying Order,  California Official Headed to Beach"- Chris Godly, Sonoma County's Emergency Manager, took his family to a deserted beach to enjoy the day. In other words, "Laws are for thee, not for me!" Some colleagues stuck up for him, saying that he deserved the solitude of the empty beach because he is so overworked.
March 30– The city of Oceanside still has a "soft closure" of its beaches. Parking lots are closed as well as all parking west of the train track. The areas around the pier are closed off, but the boardwalk and beach are still open.
March 31– The city of Coronado held a meeting and decided to close all of its beaches on the weekends, including Dog Beach. All parks are still opened. Street parking on the west side of Ocean Blvd is not allowed 7-days a week. All playground equipment, the bandstand at Spreckles Park, and all tennis courts are closed as well. Another meeting will be held on April 7 to assess the situation.
And There is More Beach Closure News in April-
April 2– Paddleboarder in Malibu given a fine for being in the water and ignoring beach closure
April 4– The City of Oceanside closed access to all of its beaches at midnight.

Every California State Beaches in San Diego are closed to public access- Silver Strand, Torrey Pines, Cardiff, San Elijo, South Carlsbad, Carlsbad.
The City of Coronado decided to close all of its beaches.

April 7– State Park officials announced the closure of San Onofre State Park Beach, including the famous surf breaks at Trestles. Orange County State Beaches, Doheny, and Huntington are still open to the public.
April 9– Lone surfer, Jack Silverwood, protests in front of the Cardiff-Kook, in Encinitas. He held up signs reading "Commies Can't Surf" and professes the surfers' rights have been stripped and pointed out that the local government if overreaching just like a communist regime.
April 16– Two surfers were chased out of the water at Windansea Beach in La Jolla. A crowd assembled on the street watching the event, and one surfer was recorded running away from the police.
Will San Diego Beaches Open Anytime Soon?
April 19-  Over 200 citizens protested in Encinitas on Saturday,  chanting "open our beach!", as well as demanding the reopening of California. Crista Anne Curtis, an Encinitas resident, was responsible for organizing the protest. Her response to those who claim that the beach is non-essential is that "Freedom is essential. It's not about the fact that it's a beach or a trail. It's the fact that they're closing these things unnecessarily."
April 21- Coronado's Mayor Richard Baily goes on record calling for the easing of restrictions of access to the ocean and beaches for recreation in  San Diego. He posted an online petition, "Reopen San Diego County," asking for the public's opinion. He states that he will be deciding at the end of the week. Supervisor Greg Cox says that the mayors of the coastal cities in the county must come to a uniform decision.
April 22- San Diego officially opens its Parks but with limited access and limited activities. All parking lots, beaches, trails, and boardwalks are still closed, and social distancing must be adhered. No group activities or active sports allowed. Kids may not use playground equipment—a list of open parks.
A Light at the End of the Tunnel?

San Diego
On Friday, April 24, a new San Diego Order of the Health Officer and Emergency Regulations came into effect and is continued until April 30. Section 12 reads as the following-
"All public parks and recreation areas, including public beaches, shall comply with section 10, above. Parking lots at such facilities shall be closed, and all such facilities shall be accessible only from members of the public who reside within walking distance of the facility. Said facilities shall be used solely for walking, hiking, equestrian, or bicycle riding. The public shall
not congregate or participate in active sports activities at said facilities. Swimming, surfing, paddle boarding, boating for recreational purposes, and all other water recreational activities are prohibited on or in public waterways and at beaches. All public parks and recreation areas,
including public beaches, where social distancing requirements cannot be effectively implemented shall close. The foregoing does not prohibit public employees from engaging in maintenance or safety activities at these facilities. "
April 24–  San Diego County officials decided to open limited access to the coast for surfing, swimming, paddleboarding, and kayaking, starting at sunrise on Monday morning. All parking lots, boardwalks, piers are to remain closed, and no sunbathing or loitering is permitted. Also, as of May 1st, facial coverings in public spaces is required. County officials also said that individual cities can decide when they want to allow their beaches to open up, and can permit walking and jogging, provided that social distancing is enforced. State Beaches are to remain closed.

Del Mar and Solana beaches are remaining closed.
Oceanside and Imperial Beach have yet to make a decision.
The City of Carlsbad is holding a meeting Saturday (4/25) to make a decision. (Update- Voted to keep all beaches closed and will vote again on May 1)

April 25- San Clemente in Orange County opened all of its city beaches, which have been closed for two weeks.
April 27– Coronado beaches will be open for surfing, swimming, paddleboarding, and kayaking. No sunbathing or social gatherings are permitted.
I have always had a deep-seated passion for the Ocean Environment which ultimately led me to receive a degree in Marine Biology. Living in the San Diego area for over 30 years, I have extensively explored the 70 miles of San Diego's coastline, and I am here to share! Please use my website to your advantage and have a look around at all the wonders that the beaches of San Diego can offer you!