I wanted to add a few more facts, concerning my time as a San Diego Fisheries Technician, which allowed me time to explore the coast and get paid to do it.
I Love the Ocean!
As I have gone over a little bit of this before on my For the Love of San Diego Beaches, I wanted to add a bit more information.
After graduating from High School, I transferred my life down south to go to college. One of the first places I visited was the beautiful beaches of San Diego!
It was love at first sight!
My oh my,  how different San Diego beaches are compared to Los Angeles beaches!
 You see, my idea of a beach was limited to Santa Monica Bay. The beaches are wide and sandy, and the water was filthy.
SDSU Biology Major
While a student in college, I would often dream of my future at sea studying whales. In fact, this thought is what got me through Biochemistry, Genetics, Calculus; you know, those ridiculously hard classes!
Though I have yet to study whales in any formal fashion, I have become quite knowledgeable on a considerable portion of beaches in San Diego County.
Locating Anglers as a Fisheries Technician
After graduating from college, I began a position as a Fisheries Technician conducting the Marine Recreational Fishery Statistics Survey (MRFSS).
Each day I was given a location somewhere on the 70 miles of the San Diego coastline; for instance,  a pier, launch ramp, beach, shore, jetty or my favorite, 1/2 to 3/4 day Party Charter Boats!
I did this for over 4 and a half years and became very familiar with where to find these anglers on the San Diego beaches.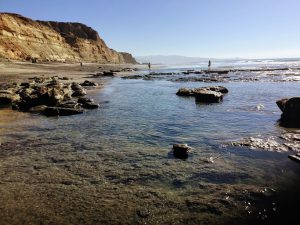 Torrey Pines State Beach was my favorite beach to go to, but boy was there a lot of walking in between the anglers!
Mind you, sometimes they were fishing next to each other, but most often they were miles away from where I parked. So, in essence, this led me to many discoveries!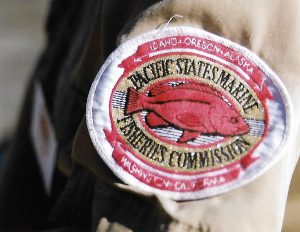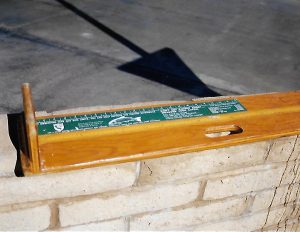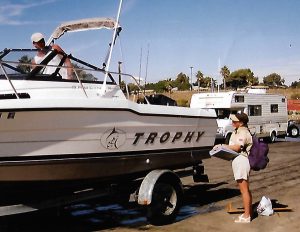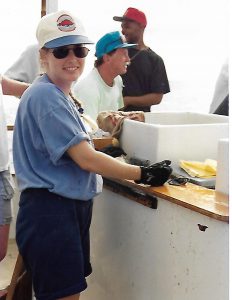 My Favorite Places on the San Diego Coast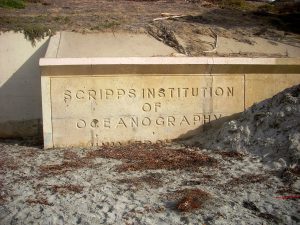 Scripps Institute of Oceanography
One of MY most inspiring places on the planet-Scripps Institute of Oceanography (SIO) located south of La Jolla Shores Beach.  Its library sits right above the shoreline.
While still employed as a Fisheries Technician, I also volunteered with the US Fish and Wildlife Service. I was in charge of doing a research paper, regarding which marine mammals were found to be inside or outside of San Diego Bay.
I can still feel what it was like being in the reference area at the Scripps library and the satisfaction of walking out of there with over 100 pages of journal articles (which I still have)…ah, great memories.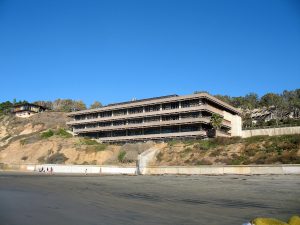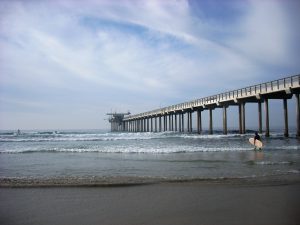 The Ellen Browning Scripps Memorial pier is one of the largest marine research piers in the world.
Merely looking at both the pier and the library from the beach still to this day, motivates me.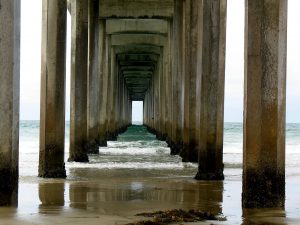 Fun fact – Twice a year, usually early May and early- mid August, the sun perfectly aligns with the pier's supports. I have yet to be there at the right time, but it is on my bucket list!
So Many Beaches, So Much to See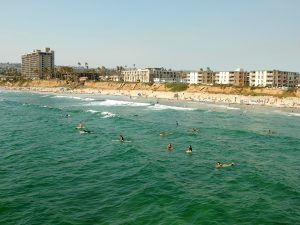 Early on in my profession, each day was a new place, a new adventure. What would I encounter today? Who would I meet? Who would avoid me like a leper?
I feel like I was extremely fortunate in having the position of Fisheries Technician. I mean I was making my hours, and my office was the beach!
Though I have not been in this position for over 18 years, I have used these years to build up upon my knowledge that I acquired while conducting the survey.
My position required me to sit and watch for hours at a time. In this manner, I studied the environment and the surrounding ecology.
And finally, one of the significant contributions of my Fisheries Technician position was educating the public on how to identify their catches and the rules and regulations of the Fish and Game (Wildlife as of 2012) as well as exciting things about their catches.
For instance, I would help to identify different species as well as add additional information about mating habits and migration patterns and so on.
In conclusion, I hope to make my site (70milesofcoast,) into a go-to reference for anything "out of the ordinary" about the beaches of San Diego: be it, little-known facts, hidden or long forgotten history, unusual flora or fauna, as well as travel deals and opportunities
Thank you for visiting the site and please comment below with any more suggestions of material you would like to see!
---
I have always had a deep-seated passion for the Ocean Environment which ultimately led me to receive a degree in Marine Biology. Living in the San Diego area for over 30 years, I have extensively explored the 70 miles of San Diego's coastline, and I am here to share! Please use my website to your advantage and have a look around at all the wonders that the beaches of San Diego can offer you!