It was announced on January 18 that the Rip Curl World Surf League (WSL) Finals would be at Trestles this year! That's right! In a one-day, winner-takes-all surfing event, Trestles will be where the Championship finals will take place in September!
The 2022 WSL Championship Tour kicked off at the world-famous Banzai Pipeline on O'ahu's North Shore on January 29. The top men and women surfers from around the world competed together at this legendary surf break.
Never before have both men and women surf the Pipeline together while competing.
WSL Men and Women Surf Competition to be Combined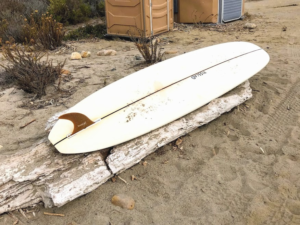 WSL will combine the men's and women's Championship Tours for the first time. As noted above, never before have men and women competed at the same time or won the same prize money.
Well, this year, that has changed.
The 2022 Championship Tour (CT) Season will start with 36 men and 18 women. Halfway through the season, the field will be reduced to 24 men and 12 women.
The top-rated wave riders will automatically qualify for the 2023 season, go on to the tour's second half, and be joined by two men's and women's wildcards.
WSL Championship Tour-Surfing in Over Seven Countries!
Before the Finals take over at Trestles, the WSL Championship Tour will include ten regular-season events at some very exotic locations. I'm not familiar with many of these beaches, so I thought it would be fun to do a bit of a deep dive into each location's waves.
I will be going over specific wave characteristics of each location, noting the type and direction of each wave, the ideal swell, tide, wind, season, and how big each site can ultimately get.
I'm not a surfer, so please be patient with me and feel free to offer any suggestions if any information is incorrect or slightly off, mainly which surf breaks are used in the Championship Tour.
Continue reading "WSL at Trestles in September!"
I have always had a deep-seated passion for the Ocean Environment which ultimately led me to receive a degree in Marine Biology. Living in the San Diego area for over 30 years, I have extensively explored the 70 miles of San Diego's coastline, and I am here to share! Please use my website to your advantage and have a look around at all the wonders that the beaches of San Diego can offer you!