With over 70 miles of coastline, San Diego tide pools are less common than expected. You see, it all depends on the topography of the shore. Here I would like to present the top 10 San Diego tidepools. I will start in North County, San Diego, and end at the most southern location in Point Loma.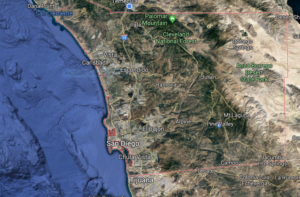 I have linked each address to a Google Map to make it easier for you. Also, please click on each photo to see a larger version.
As a rule, you should always check the tidal chart before heading to the beach. The best time to experience the tide pools is during low tide, and anything below a +1 is an opportune time to visit. Now that would be far superior if you could go during an adverse tide, but most of those only happen in winter.
I have also included a pamphlet, courtesy of the Cabrillo National Monument, which will help you identify some of the tide pool specimens. Please have a look and print it out!
Continue reading "Top Ten Best San Diego Tide Pools"
I have always had a deep-seated passion for the Ocean Environment which ultimately led me to receive a degree in Marine Biology. Living in the San Diego area for over 30 years, I have extensively explored the 70 miles of San Diego's coastline, and I am here to share! Please use my website to your advantage and have a look around at all the wonders that the beaches of San Diego can offer you!