So on the very last day of January, I witnessed the second-lowest tide of the year, a -2.08! This is a personal record for me, as the lowest tide I had experienced was -1.98 at the Cabrillo National Monument tide pools,  followed by a -1.34 at Sunset Cliffs. I was excited about what we were in for over at Bird Rock Beach, La Jolla. Join me as I show you what is usually covered by water.
Bird Rock Beach is located centrally within the South La Jolla State Marine Reserve (SMR), so I would like to overview the area briefly.
As a bonus, I have added a few more places we visited on this particular day, including several spots south of Bird Rock Beach in South La Jolla. The view was beautiful, and I wished I could have explored the tide pools!
Unfortunately, I could not walk around the tide pools and explore with a broken finger, but I did get some incredible photos!
Oh, how I love La Jolla!!
Ready? Let's go!
So, Where is Bird Rock Beach, La Jolla?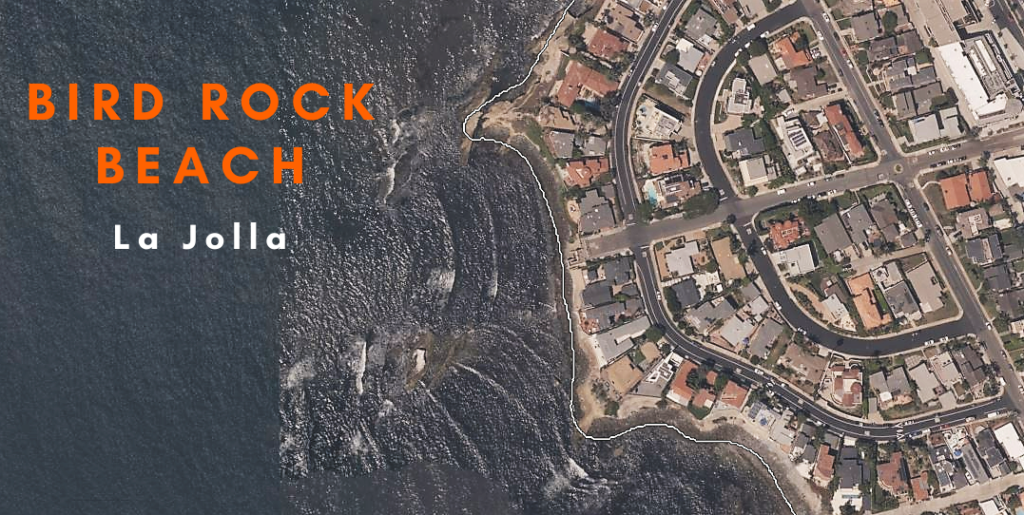 Bird Rock Beach is the center of the South La Jolla State Marine Reserve (SMR) and, in my opinion, one of the best tide pool beaches in San Diego. In all honesty, Bird Rock is only accessible during a very low tide, so calling it a beach is a bit of a stretch, but let's still go with it.
Continue reading "Bird Rock Beach, La Jolla Uncovered!"
I have always had a deep-seated passion for the Ocean Environment which ultimately led me to receive a degree in Marine Biology. Living in the San Diego area for over 30 years, I have extensively explored the 70 miles of San Diego's coastline, and I am here to share! Please use my website to your advantage and have a look around at all the wonders that the beaches of San Diego can offer you!