Have you ever been to San Diego? With over 70 miles of coastline, San Diego has some of the most enchanting beaches in the world! Do you love the beach as much as I do?
Today, I would like to give you my shortlist of the five best San Diego beaches you must visit if you are ever down here!
I have written extensively about each area, so click on the appropriate link. I have also included a short video for each site to help you get a 'real' feel for each beach. Please have a look!
Top 5 Best San Diego Beaches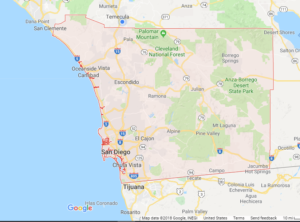 I would first like to state that I am covering the entire San Diego County (where the 70 miles of coast refer.) I will be listing exciting things to do at each location.
Ready? Let's go!
---
Trestles- San Onofre State Beach
3929 S El Camino Real, San Clemente
Continue reading "Five Best San Diego Beaches You Must Visit!"
I have always had a deep-seated passion for the Ocean Environment which ultimately led me to receive a degree in Marine Biology. Living in the San Diego area for over 30 years, I have extensively explored the 70 miles of San Diego's coastline, and I am here to share! Please use my website to your advantage and have a look around at all the wonders that the beaches of San Diego can offer you!