As my girls and I walked around Famosa Slough on a clear November day, we realized that we still had a couple of hours before picking my husband up from work. So we decided to go to Shoreline Park on Shelter Island at San Diego Bay. We have been coming here for years!
I love to watch the boats in San Diego Bay. But there are so many other things to pay attention to over here, for instance, observing the jets take off and land over on Naval Air Station North Island/ Coronado or shorebird's dive-bombing into the bay. On a clear day, you can see the Coronado Islands of Mexico (Islas Coronado.)
And how about the smells? There is nothing better than the crisp smell of saltwater, is there? I find it so refreshing!
The sounds here on Shetler Island are just as unmistakable: sea lions barking, the wind blowing through the trees, and the water lapping on the rocks after a large ship goes by. You might even hear the chattering of green parrots. Did you know that a flock of green parrots live here on Shelter Island? More on these lively parrots later.
Let's now look at what we saw and offered here at Shoreline Park/ Shelter Island.
#Click on any small photo to see a larger version.
Exploring Shoreline Park in November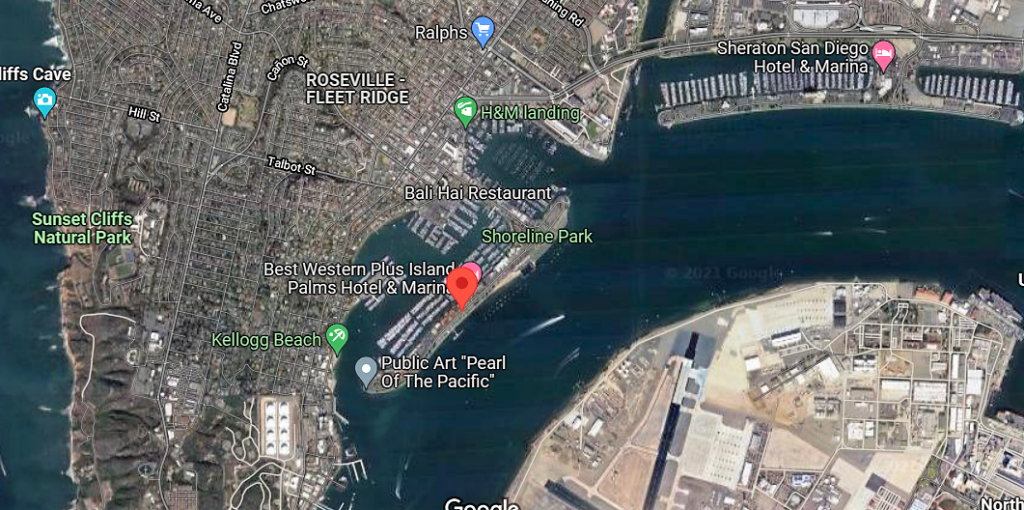 Shoreline Park is a narrow band that stretches for one mile on the bayside of Shelter Island. Dogs are welcome here but must be on a leash.
Continue reading "Walking Shoreline Park at Shelter Island"
I have always had a deep-seated passion for the Ocean Environment which ultimately led me to receive a degree in Marine Biology. Living in the San Diego area for over 30 years, I have extensively explored the 70 miles of San Diego's coastline, and I am here to share! Please use my website to your advantage and have a look around at all the wonders that the beaches of San Diego can offer you!