Today I would like to take you on a mini photo tour of San Diego Bay! Will you join me?
First off, fun fact.
Did you know that the San Diego Bay was mentioned in the Treaty of Guadalupe Hidalgo in 1848?
 After the U.S-Mexican War, the Treaty (which is still in effect) specifically pointed out that the entirety of the San Diego Bay would belong to the United States.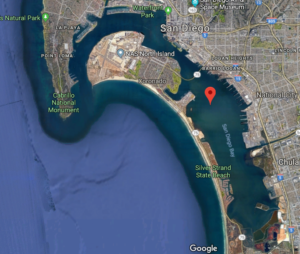 Discovering San Diego Bay Via Photos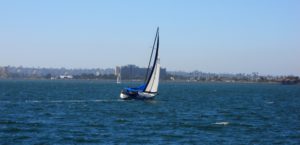 The San Diego Bay is a natural deepwater harbor which is found minutes away from the border of Mexico and the United States and is the third largest bay in California after San Fransico Bay and Humboldt Bay.
The  San Diego Bay is over 12 miles long and 1-3 miles wide and is separated into two sections:
North Bay-North Island, Shelter Island, Spanish Landing, Harbor Island, Coronado, Embarcadero
South Bay -National City, Chula Vista, Siver Strand, Imperial Beach
So today we will be starting our tour up north at the mouth of the bay. We will then continue to make our way on the east shore of the Bay going south and finally making our way back up north on the western shore of San Diego Bay.
Ready? Let's go!
Continue reading "San Diego Bay-A Photo Tour"
I have always had a deep-seated passion for the Ocean Environment which ultimately led me to receive a degree in Marine Biology. Living in the San Diego area for over 30 years, I have extensively explored the 70 miles of San Diego's coastline, and I am here to share! Please use my website to your advantage and have a look around at all the wonders that the beaches of San Diego can offer you!