Every morning that I have been waking up this past month, I have to keep reminding myself that this is not a dream, almost the entire World is on lockdown. The first question that comes to mind every day is- are any San Diego beaches open yet?
It has been a surreal experience, and I am quite confident that all of you reading this, concur. I am not going to lie. The inhibition of travel to the coast hit me the hardest, and I even work in the restaurant business.
I lost my job temporarily (we hope) on March 15. Also, losing my job didn't hit me as hard as not being able to go to the beach, or in other words, being told to stay in my home with restricted travel limits. Every day, I would scour the internet to find any positive moves to correct this disastrous decision to cut off the coast to the population. You can read up-to-date information here, which includes linked sources.
Well, enough of my rantings. Are any of the San Diego beaches open yet? Let's take a look at what I have found.
San Diego Beaches Opening Timeline
April 23- All California State Parks are to remain closed, which include-
San Onofre
Carlsbad
South Carlsbad
San Elijo
Torrey Pines
Silver Strand
Border Field
April 24– San Diego County authorities announced on Friday that there would be limited access to coastal beaches and waters starting at sunrise on April 26. Beach activities such as walking, running, surfing, swimming, kayaking, and paddleboarding will be allowed as long as social distancing is adhered to. No sunbathing or group gatherings will be allowed, and facial masks must be worn. Parking lots will remain closed.
April 27- Phase 1 Beach Openings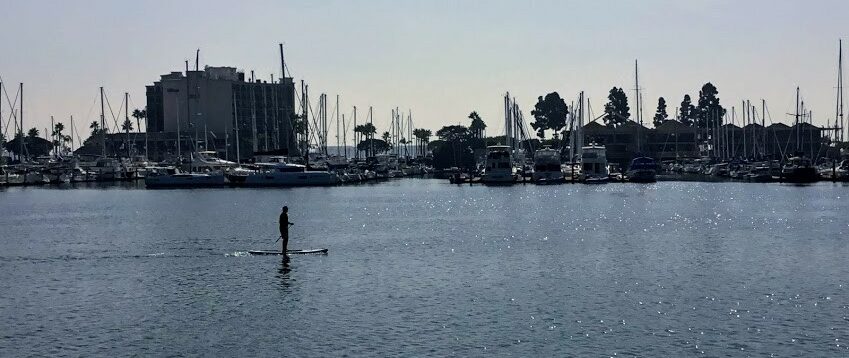 The Port Authority of San Diego has lifted its ban and will allow solo water activities such as kayaking and paddleboarding (no swimming) in the San Diego Bay. Boating is not permitted. Piers, boardwalks, and parking lots are still closed.
Oceanside beaches are open, but with limited activities.
Encinitas opens up Moonlight Beach at 8 am with limited access. Black checkered flags will be used to define the boundaries you are allowed to wander on.
The city of San Diego begins to lift restrictions and opens up San Diego City beaches with limited access

La Jolla Beaches
Pacific Beach
Mission Beach
Ocean Beach

Coronado- City to Reduce Restrictions on the Beach, Ocean Water Sports, but Dog Beach is to remain closed
Imperial Beach is open for walking and jogging on the beach, but the waters remain closed due to ongoing sewage problems from Tijuana
April 27- Beaches That Are Still Closed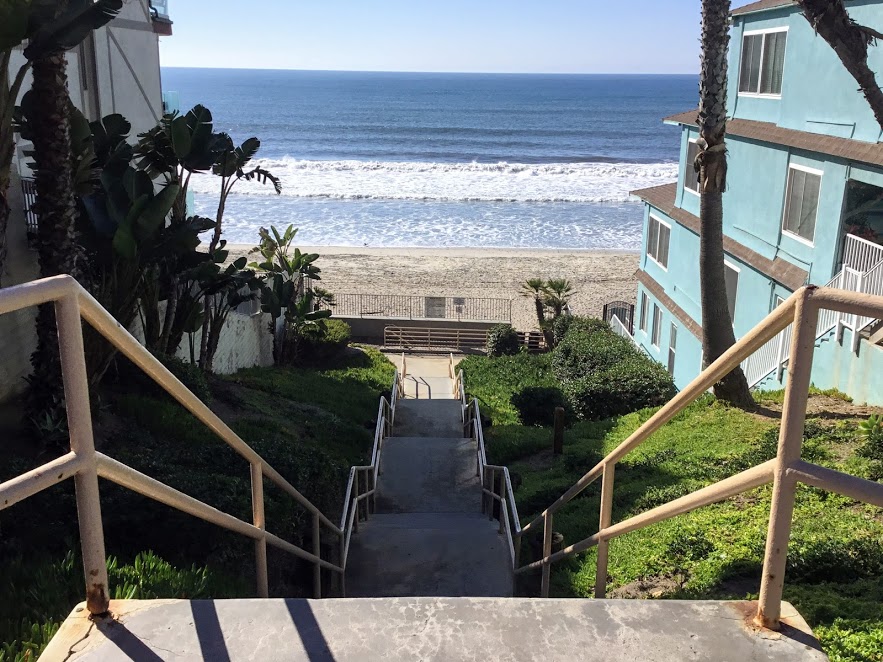 Carlsbad Beaches
Solana Beaches
Del Mar Beaches
All the above cities said they would vote to open up their beaches on a later date, hopefully, by Monday (May 4) of next week, Carlsbad will be holding a meeting to discuss opening its beaches on May 1. Solana Beach has stated that they too plan on opening their beaches for limited use on May 4th.
April 28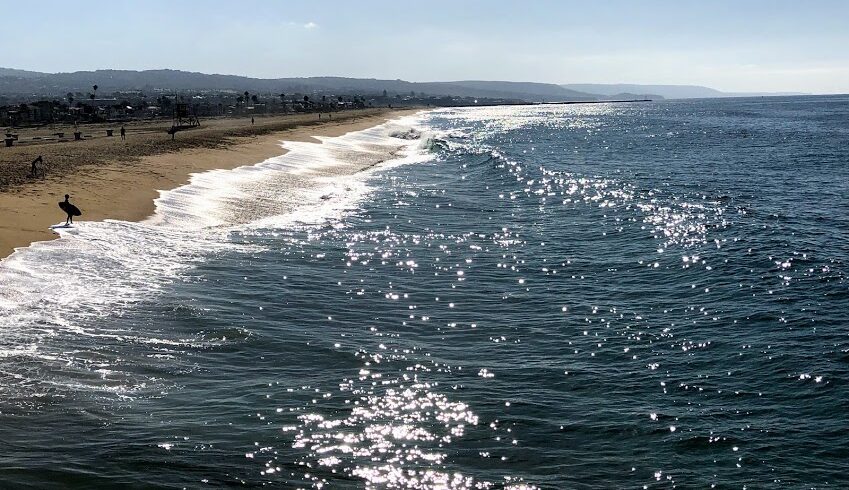 Newport Beach City Council in Orange County (our neighbors to the North), voted 5 to 2, to keep the beaches open. Governor Gavin Newsom berated the cities' enormous beach crowds the previous weekend. He claims that not enough social distancing was being adhered to.  It was estimated that over 90,000 people packed the beaches of Newport Beach on Saturday and Sunday, as temperatures soared in the mid-90's. He promised to increase enforcement of the stay-at-home orders if people are not socially distancing. It is important to note, that lifeguards reported that most people were keeping a 6-foot distance apart.
The City of Del Mar has voted to open up its beaches for limited use on Thursday, April 30.  Individual active exercising is allowed on the entirety of Del Mar public beach, down to  6th St  As part of the partial opening, summertime dog leash rules are in effect.  For more information on Del Mar's dog-friendly beaches, click on the link provided. Like all other beaches, social distancing must be used, no stopping, lying, or sitting on the beach. (Update-see down below)
April 30– Everyday Something New!
The Hill has reported that Governor Gavin Newsom will order shutting down all beaches and state parks today, effective tomorrow on May 1. He attributes it to the fact that so many left their homes to enjoy the coast the previous weekend. We will see if this will indeed come true today. If so, I have a very strong feeling that there will be an extreme backlash.
In anticipation of Gavon Newsom's new order, the City of Del Mar has canceled its anticipated beach openings for Thursday, April 30.
San Diego County Supervisor Dianne Jacob has sent a letter to the Governor urging him not to close all beaches and state parks. She sites that during these unprecedented times if such an action occurs, she fears that the public will lose trust in their elective representatives.
Newport Beach Police Department and Newport Beach Fire's Lifeguard Operations Division put out an official statement regarding the large crowds on the beach the previous weekend. They cited that through their observations of officers on the beach, and from Police helicopter footage, the majority of beachgoers were social distancing. Read the statement on the above link, and see the pictures for yourself!
One Step Forward, Three Steps Back!-(April 30, 12 pm)
Governor Newsom has officially told Orange County to close down all of its beaches, in retaliation for not having the crowds adhere to social distancing.
May 1st Orange County Protests
On Friday, hundreds protested in Huntington Beach wanted the quarantine to end and to open California back up. The protestors were saying that they are fighting for freedom and standing up to an abuse of power from the Governor.
The cities of Huntington Beach and Dana Point requested a temporary restraining order against Governor Newsom's decision to close down the beaches of Orange County. The request was rejected, but" Orange County Superior Judge Nathan Scott set a hearing for May 11 to consider the city's request for an injunction against Newsom's order."
More May 1st News!
On Friday, May 1, the Del Mar City Council voted 5 to 0 to open up all Del Mar Beaches on May 4, with restrictions.
Solana Beach will open all of its beaches on Monday, May 4, with many restrictions.
Carlsbad to open up its city's beaches, parks, and trails on Monday, May 4.
San Elijo State Beach and Cardiff State Beach were opened today.
May 2- Things Are Moving Fast in Orange County!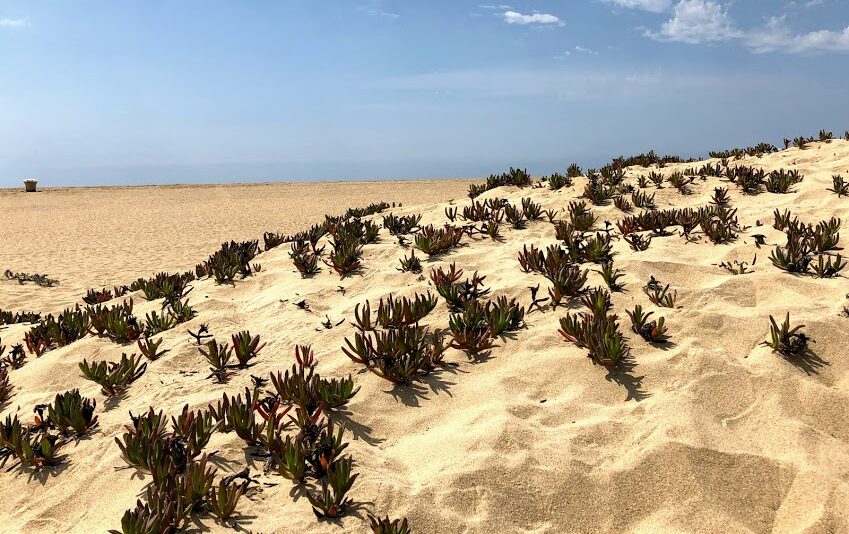 "The Newport Beach City Council on Saturday, May 2, voted to affirm its support for litigation filed by Huntington Beach, Dana Point and business owners seeking to reopen Orange County beaches following the Governor's Thursday closure directive"
Will California State Beaches Open on May 4th?
I found a rumor that is going around online saying that California State Beaches might open up on May 4.  So far and can not find anything, but will be looking for an official announcement to post when I do.
May 4- San Diego and Orange County (Updated Information) 
Torrey Pines State Beach was opened to the public at sunrise today, with limited use. Torrey Pines State Natural Reserve remains closed, as well as parking lots and restrooms.
Both Carlsbad State Beach and South Carlsbad State Beach are open today, with restrictions. Again, no parking lots or restrooms are open.
San Onofre State Beach, Silver Strand State Beach, and Border Field State Park are still closed until further notice.
May 5- Reopening Orange County Beaches
Governor Newsom has given the green light to reopen Seal Beach,  Huntington Beach, Laguna Beach, Dana Point, San Clemente Beach as well as all Orange County State Beaches. Again, no parking lots, but parking meters along Pacific Coast Highway may be used again.
Newport Beach is still waiting for an answer from the State. Could this be intentional?
May 6 News!
Newport Beach was officially opened today with limited activities.
Newport Harbor is open for normally allowed water activities.
When Do We Expect Phase 2 of San Diego Beach Openings?
Authorities claim that it is up to the citizen's desire to comply with their social distancing and facial coverings mandates if we are going to reopen again fully. You have the mayor of San Diego Kevin Faulconer telling the citizens to "keep it classy," or he will have to close down the beaches again.
So what does Phase 2 entail? Under the second phase, parking lots, piers, boardwalks, and Fiesta Island will all open back up. Gatherings and non-physical distancing activities will still be banned, but you will be able to sit or lay on the beach again.
As of now, there is no actual date on the books when Phase 2 will be implemented.
Please check back later, as I find more up-to-date information regarding the opening of all San Diego County beaches!
I have always had a deep-seated passion for the Ocean Environment which ultimately led me to receive a degree in Marine Biology. Living in the San Diego area for over 30 years, I have extensively explored the 70 miles of San Diego's coastline, and I am here to share! Please use my website to your advantage and have a look around at all the wonders that the beaches of San Diego can offer you!